Social Media Marketing Consultant
Digital Marketing Scientist™
Obsessed with Digital Media, Social Media Marketing, YouTube, AdWords, and SEO since 2005.
Founder of Dotndot, a Digital Marketing Agency in Hyderabad, India.
Obsessed with analyzing marketing data using data science, AI, and finding ways to convert traffic into revenue using predictive analytics.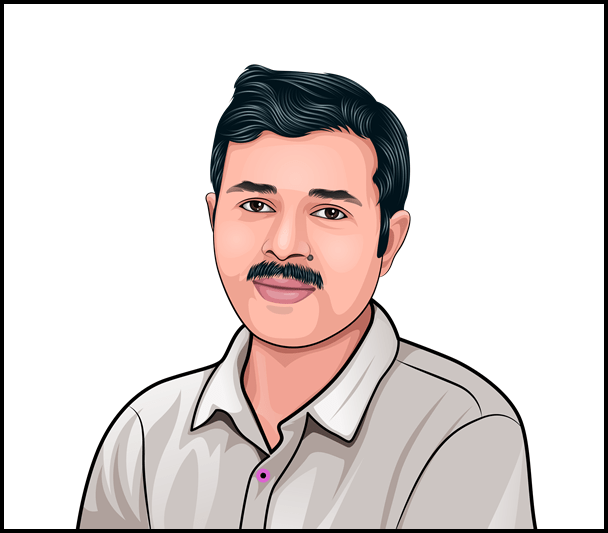 10x your Business Growth within 2 months with my 1 on 1 Social Media Marketing & Digital Consulting
30 Min. 1 to 1 Consulting to understand your Business Goals
Learn How To Create Highly Profitable Lead Generation Strategy
Learn the exact processes to generate high traffic, quality leads and sales for your Business
In my 15 years of digital life I have implemented digital marketing strategy for Brands.
Social Media Marketing Consultant
Hello.
My name is Kiran Voleti
I'm a Digital Marketing Scientist™; I'm here if you want to build a great brand presence and achieve tremendous business growth.
I built and implemented data-driven digital advertising strategies for companies of all sizes, from startups to Fortune 500 Businesses.
I am a Digital consultant for some of the big brands. My industry expertise includes Entertainment, Politics, Gaming, Real Estate, SaaS, Cloud, eCommerce, Staffing, Education, etc.
I Create Advanced Digital Marketing Strategies to prepare your business for Digital Growth.
Why Digital Marketing AI Scientist?
Your Business's Growth Depends On 10x-ing Its Revenue.
"Marketing"-probably never has such emphasis on letting oneself known by the commoner strata. Marketing is now a very fluid concept for a self-employed individual or business.

Media, in a word, propels a platform for successfully implementing strategic marketing plans. These days "Social Media" is the new grazing ground that has taken marketing to a new level. Here I am to talk to you about my relevance to your business if you are looking for initiatives on Digital and Social media.

I am Kiran Voleti, founder of Internet Marketing Company Dotndot.com, and I am here to share my experiences with you to find the best use of social media. In other words, I am a social media consultant with experience and demonstrated results.

"Social Media" - In a nutshell, it means using social media, such as blogs, community sites, video sharing sites, etc., to market a product or business. In today's world, social networking is highly successful, and Social Media Marketing is critical to a business because of the sheer number of people that access these sites regularly.

Certain popular websites like LinkedIn, Facebook, Twitter, Instagram, Snapchat, and YouTube, which have more than five million visitors daily, are considered essential hubs for marketing.

As an avid self-learner, I explored ways to market online, leading me to launch an exclusive website for social media marketing called Dotndot.com. This agency has now found its way into Internet Marketing, SEO, Social Media Optimization, Social Media Marketing,iPhone App Marketing Consultant, Facebook Marketing & Twitter Marketing.

As a consultant, I constantly research emerging marketing trends in online businesses, identify the most potential social communities at that time, like internet forums, blogs, and podcasts, and have my clients market their business on such platforms.

These social media services can be integrated via social network aggregation platforms.

Get your Free Website or YouTube Channel Analysis Report Now - Click here to contact me.

Call: 91 9848321284
Schedule Your Free Social Media Marketing Consulting &
Digital Marketing Audit Call