Artificial Intelligence SEO Consultant
AI, or Artificial Intelligence, has splendidly grown over the years. Its effect is well seen in the digital marketing medium. While a few years ago, it was solely associated with robots, machines, and science, it has now risen as a potential ground for studying buyer behavior and trends to keep up with the business.
AI has now grown to help SEO experts manage and integrate data, unearth user attitudes, predict trends, and deliver results in tandem with their needs. In short, Advance AI SEO has helped bring across improvised campaigns, thereby upscaling the profits efficiently.
Are you on the lookout for AI-powered SEO? Then you are at the right spot. I am a trained AI SEO Consultant offering well-researched SEO consultation services that can set your business at a great height.
Define the Concept of AI and SEO
AI and SEO are integral dimensions of the digital world today. While one defines the future of technology, another determines the power to change the future of business through its online presence. Thus, calling them chip of the old block, these two distant yet carefully knotted aspects house the power to change the course of advertising and marketing in the future.
AI and SEO present an exquisite combination for marketers by easing their knowledge of how search engines work for various products and services. This primarily aids search engines in nit-picking keyword stuffing, whether a backlink is relevant, and assessing the content quality.
This has made AI-powered SEO popular among marketers who can meet the set requirements and boost their rankings. I can help you improve your presence online and fuel your business growth toward success through my AI-powered SEO services. Contact now to raise your business graph using an intelligent technique.
How to Boost Your Business Using Artificial Intelligence for SEO?
Artificial Intelligence for SEO can help take your business to newer heights when used efficiently. Here are the top ways you can boost your business's online ranking by following the set points:
Build SEO-Optimized Content
Search engines like Google are known to tweak search algorithms to offer content that meets the highest quality. Utilizing AI in search engines helps study current trends among marketers, thereby zeroing in on search terms currently in vogue.
Also, it helps in automating keyword research. Based on these points, the business will be better positioned to create keyword-optimized content that can upscale your rank instantly.
Know the latest trends and happenings in the field of SEO using AI. I am an AI SEO consultant offering advice on how to use artificial intelligence for SEO.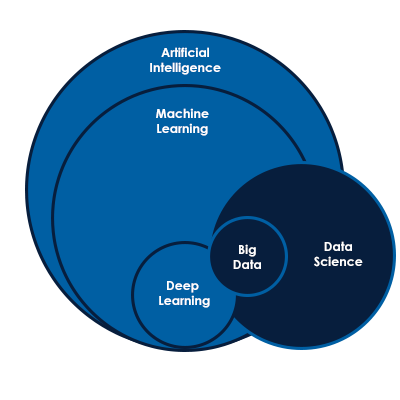 AI for Content Optimization
AI for SEO helps in optimizing content for voice searches too. It makes it easy for voice assistants like Siri and Alexa to respond to queries. Moreover, as per research, over 50% of searches turn into voice searches, and herein AI-Powered content optimization will help find the appropriate answer to the questions. It also helps generate a real-time data analysis for improving your page ranks by predicting the searches efficiently.
I offer AI for content optimization service, helping you to get your business to newer heights by aiding experts to identify keywords, analyze their search volume, and deliver real-time results to gain a seamless effect.
Personalizing Your Searches
Many new companies are using AI-powered SEO that recommends suggestions based on user searches, thus serving them personalized. It also aids in automating tasks that otherwise involve the arduous task of keyword research, content optimization, supervision of rankings, backlink monitoring, and much more.
The Future of SEO Involves AI
Considering how AI has streamlined most of the services, which would otherwise include tenacious manual tasks, it is a determinant of how AI has impacted SEO. The future of SEO is AI is not a wrong connotation to the coin. Herein, businesses are helped to improve their ranking, gain a sneak into the buyer's mind, and accordingly optimize the services. So, read below to find out how AI-powered SEO can help your business:
Identifying the Authenticity of Content
Keywords play a crucial role in helping companies understand users' search behavior. But getting into the psychology of the user is not an easy task. However, AI has made it possible, too, by studying user search trends and presenting relevant results on the most running keywords that can modify your business's phase.
Not only this, but Advanced AI SEO tools also assist in identifying content keyword-keyword-stuffed content that corresponds to the content and whether the content presented is of high quality.
Personalizing Services for Customers
A customer feels more enchanted if the brand personalizes its messaging technique, which is crucial for both businesses and SEO. As per research, many organizations have benefited from increasing profits by documenting personalization strategies.
AI-powered content optimization helps recognize customer interest, enabling businesses to increase profits. Do you wish to improve your content management skills and searches? I provide an AI-powered content optimization solution for optimizing your content as per the latest searches.
What Does the Future Hold?
The future of SEO is AI, considering how it has helped marketers optimize searches and bring in proficient results, proving apt for the business. Keeping this same view in mind, we can coin that AI-powered SEO will help reach customer needs with the digital world being ever-dynamic.
Automation of searches, keyword-centric, and better-quality content output will surely raise the bar in taking page rankings to an all-new different level.
Conclusion
Using AI powdered SEO and Advanced AI SEO can empower businesses in predicting consumer behavior, optimizing content, and turning the ball in your court. This will surely fetch you improved results and higher conversion, thereby revolutionizing the field of SEO to a newer dimension. I am a trained AI SEO consultant. Try out my AI for SEO optimization solutions to gain real-time solutions for your business.
Call: 9848321284