Facebook Marketing Consultant
Facebook Marketing Consultant: Okay, the question. Who isn't on Facebook, except probably octogenarians or citizens of Alaska? No, wait. Citizens of Alaska are on Facebook too. Facebook is almost a part of Maslow's triangle now. Kids, men, women, retired men, women, teenagers, and people of all Diaspora are a part of it. It is a place where people across the world connect for real-time interaction.
The Internet was a connecting tool for the world a few years back. However, it connects people realistically only after the onset of social networking websites.
Facebook Marketing Consultant
Why Your Business Needs a Facebook Consultant
The growth of Facebook as a business model has been unprecedented and phenomenal. It started as an experiment among a few college students, and now there are millions of active users, with more signing up daily.
Facebook Marketing Consultant: How to Find a Facebook Expert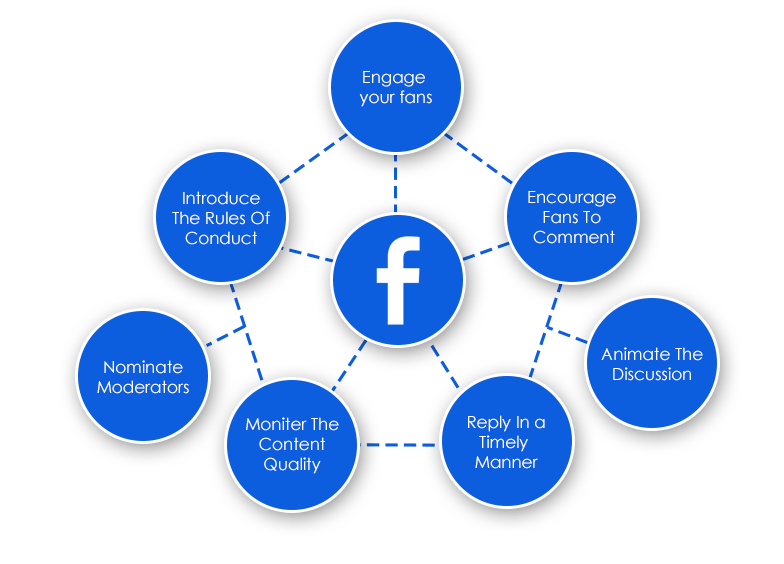 What does a Facebook Marketing Consultant do?
What makes it so accessible?
It is a platform for a user to connect to his peers and stay connected in an exciting and interactive format. Adding someone to your email list is also an interaction, but where social networking sites differ is in their on-looker approach.
Adding someone on Facebook exposes you to everything happening in their life through their updates, wall posts, etc.
You can comment or click on the 'like' button. All this also comes from interaction and is more effective because it is continuous and lasting compared to an email once in three months.
Facebook is the most productive marketing and promotional tool for businesses. More and more companies rely on social networking sites to connect with their end customers and potential clients.
Reaching their target users has also become quite simple as most of the audience on social networking sites like Facebook is conveniently segmented according to their likes and dislikes. Just log on today and check out those ads to the right. It is an active and interactive medium with higher customer participation than any other new media form.
A solid web presence is significant if you have a business or want to promote your product or services online. Most of today's world operates on WWW.
It is the age where people 'Google' what to buy or invest. A solid web presence means having blogs, content, and websites related to your products/services. Besides those mentioned above, having a robust social network presence is also quite beneficial. The best part is that it is free, and you can start alone.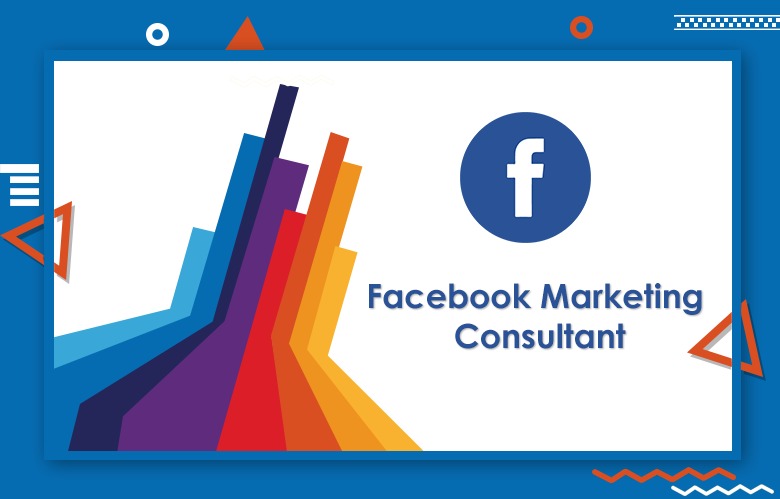 How to find the best Facebook Marketing Consultant
So, why do you need a Facebook consultant? It is pretty simple. Hiring a professional makes the best use of this free resource, which generates a far higher return on investment than any other media could.
A professional will help you intensify your reach and help you create a niche market for your business. Like any other niche marketing, social network marketing has experts who have successfully designed and established business models that extensively use Facebook as an essential part of their marketing strategy.
Facebook allows the user to create a business page that is similar to a profile of the business. People must 'like' the page, which means becoming a page fan.
All the posts and updates related to that page will be visible on all the members' walls. The directness of communication is its unique selling point.
Also, remember the user chose to 'like' that particular page/group; hence they would be more open to suggestions/updates/ads/information from them than just casual browsers, which is the case of print and electronic media. 'Facebook, your skills' seems to be the new age mantra.
Creating a page on Facebook is not the end; it's just the beginning. The most challenging part is to have the appropriate content and use the best tools available to create a unique and exciting page.
Facebook Marketing Consultant Services
Here's where the consultant comes into the picture, as they have all the knowledge and experience to achieve the same. Your job is to ensure traffic diverts to your page and your business has a more comprehensive and all-encompassing reach.
Even using social media, you can lose your voice, mainly because so many others are trying to achieve just the same as you. A consultant will ensure you don't lose your image in the traffic.
Facebook Pages are great tools for your business development. Businesses and Brands are attracting customers to Facebook Messenger to communicate and contact Them. Anyways Facebook is the champion in Social Media websites.
Facebook can be used for business in several ways. If you use Facebook for business in the right direction, you will see a drastic change in the company's growth.
Create Facebook Business pages with correct information, create your Business Page, upload excellent Infographic images that can save your business services, and describe each service clearly to reach the audience's natural way.
Check the audience's viewpoint and provide the correct information in images, videos, and link format. Create Facebook ads by boosting your video ads.
Facebook Marketing Consultant can help your business to grow and succeed. As a Facebook Marketing Consultant, I will work with you to create a marketing strategy to help you reach your target audience and achieve your business goals.
I will help you to create Facebook ads that are effective and engaging, and I will also help you to manage your Facebook page so that you can maximize its potential. In addition, I will provide you with guidance and support so you can continue growing your business on Facebook. Contact me today to learn how I can help you take your business to the next level.
Facebook Marketing Consultants are responsible for developing and implementing Facebook marketing campaigns. They work with clients to create effective strategies that maximize the use of Facebook's features and reach the client's target audience.
Facebook Marketing Consultants also track and analyze the performance of Facebook marketing campaigns, making changes as necessary to improve results.
To succeed in this role, Facebook Marketing Consultants must thoroughly understand how Facebook works and how it can be used to achieve marketing goals. They must also possess strong analytical and problem-solving skills. Facebook Marketing Consultants typically have at least a Bachelor's degree in marketing or a related field.
Facebook Marketing & Advertising Consultant
Facebook has an excellent audience reach, with more than one billion active users are there on Facebook who logs into the platform many times daily. Advertising on the Facebook platform helps you get a massive audience and target audience demographics.
The Facebook platform provides the best ecosystem for advertisers with different types of ad formats and various creator tools for advertisers online.
According to recent survey reports, it was revealed that more than 62 percent of marketers and advertisers are choosing the Facebook platform to reach the audience across the platform.
Generally, on the Facebook platform, the users used to fill in different information about themselves, which can be very helpful for the advertisers to know the audience's interests in their field and can target the audience with ease depending upon their interests.
Different types of Facebook ads, like Autoplay video ads, premium video, display ads, etc., can be beneficial for marketers to reach the targeted audience with ease.
Apart from these features, the Facebook power editor feature also benefits ad and content creators on Facebook. Facebook advertising relies not only on different ad formats but also on the marketing strategy and its implementation.
So, hiring efficient and experienced Facebook advertising professionals who can provide you with the best advertising strategy with Facebook management and video optimization services to reach the audience is best. They also offer you the best services in Facebook analytics.
If you're looking for help with your Facebook marketing, you may consider hiring a Facebook Marketing Consultant. A Facebook Marketing Consultant can help you develop and implement an effective Facebook marketing strategy.
They can also guide you in using Facebook's advertising tools and creating and managing your ads. In addition, a Facebook Marketing Consultant can provide training on using Facebook best to promote your business. If you're not sure whether or not hiring a Facebook Marketing Consultant is right for you, consider the following benefits:
-You'll have access to an expert who understands Facebook marketing inside and out.
-You'll be able to focus on other aspects of your business while someone else takes care of your Facebook marketing.
-You'll get customized advice and guidance tailored specifically for your business.
-You may see improved results from your Facebook marketing efforts thanks to the expertise of a Facebook Marketing Consultant.
If you're ready to take your Facebook marketing to the next level, contact a Facebook Marketing Consultant today.
Facebook marketing and advertising are among the most effective ways to reach potential customers and grow your business. As a Facebook marketing consultant, I can help you create and implement a marketing strategy to reach your target audience and achieve your business goals.
I will work with you to create compelling Facebook ads and posts and help you track and measure your results to see the return on investment for your marketing efforts. Contact me today to learn how I can help you grow your business with Facebook marketing.
Facebook Marketing Strategist
Facebook ads are located on the right side of the feeds. Add Facebook ads. I am considering the user's point of view. You should be able to set a budget and post by selecting demography, age, and location with—built-in ads performance measurement tools.
Another marketing tool is Hosting Facebook Contests, which can increase fans and audience on your pages.
Promote your posts on Facebook for Business growth. Facebook reached million of Global Advertisers in the Market. The primary tool on Facebook is advertising on pages. Creating groups on Facebook can build a Global audience like communities to share your company's profiles and business services.
You can use your accounts also for building communication with your clients and colleagues. Advertising on Facebook is the best place to share your view on Business pages, which can lead to audience engagement. Facebook has some Tools to support Facebook Business pages.
Facebook marketing is one of the most effective ways to reach out to potential customers and connect with them. As a Facebook marketing strategist, I can help you create and execute a campaign to increase brand awareness and generate leads and conversions.
My proven strategies and techniques will help you exploit Facebook's vast potential. I will work with you to create custom-tailored campaigns to achieve your business goals. With my help, you can maximize your Facebook marketing efforts and reach your target audience more efficiently and effectively.
Contact me today to learn how I can help you grow your business with Facebook marketing.
A Facebook marketing strategist is responsible for developing and implementing Facebook marketing campaigns.
They work with Facebook advertising to create ad designs, manage budgets, and track results. They also collaborate with other team members to develop Facebook marketing strategies that align with business goals. In addition, Facebook marketing strategists regularly analyze data to identify insights and make recommendations for improvement.
As Facebook continues to evolve, Facebook marketing strategists must stay up-to-date on new features and best practices. Successful in this role is highly analytical, creative, and detail-oriented. They possess strong project management skills and can think outside the box to solve problems. To become a Facebook marketing strategist, consider pursuing a marketing or digital marketing degree.
How to Choose a Facebook Marketing Consultant For Your Business
Facebook's Millions of user base makes it an excellent social media platform to reach a vast audience. If you are a person or a brand looking to buy or sell products, it's easy for each target audience. Live and native videos are powerful tools to connect with your audience on the Facebook Platform.
You are hiring a consultant who knows the dos and don'ts of Facebook Advertising, and Marketing could drastically increase your reach and engagement.
Hire a professional Facebook Marketing Consultant and give your business the best possible chance it can have. And as web marketing forms the most significant chunk of any marketing model of today's Market, all you are doing is essentially the same.
Facebook marketing can be great for connecting with potential and current customers. But with so many Facebook marketing consultants, how do you choose the right one for your business? Here are a few things to keep in mind:
First, consider what your business goals are. Do you want to increase brand awareness? Drive more traffic to your website? Generate leads? Once you know your plan, you can narrow your search for a Facebook marketing consultant.
Next, look at the consultant's Facebook page and see how they market their business. Do they have a clear and concise message? Are they engaging with their audience? How a consultant sells their business usually indicates how they will sell yours.
Finally, don't be afraid to ask for references. A good Facebook marketing consultant should be able to provide you with some businesses they have previously worked with – preferably in your industry. These references can give insights into the consultant's work style and effectiveness.
With these tips in mind, you should be well on finding the right Facebook marketing consultant for your business.
Facebook marketing can be great for connecting with potential and current customers. But with so many options, how do you choose the right Facebook marketing consultant for your business? Here are a few things to consider:
First, think about your goals. What do you want to achieve with Facebook marketing? Once you know your goals, you can narrow down your options.
Next, take a look at each Facebook marketing consultant's experience. Do they have experience working with businesses in your industry? Do they have a successful track record of helping companies to achieve their goals? Make sure to ask for references so you can talk to other companies that have worked with the consultant before making your final decision.
Finally, set a budget. How much are you willing to spend on Facebook marketing? Once you know what you're ready to invest in, you inu can compare pricing and services between different consultants. Choose the one that offers the best value for your money.
You can find the right Facebook marketing consultant for your business by following these simple tips. With the right partner, you can achieve great things on Facebook.
Facebook Marketing Consultant Hyderabad, India
Facebook Page Engagement and Reach Consulting
Facebook Page Analysis and Audit
Facebook Advertising using Lead Ads (and all other kinds of ads)
Facebook Instant Articles Implementation and Monetization
Facebook Native Video Marketing and Advertising
Facebook Live Video Implementation
Facebook pages & group consulting
Facebook custom page design & consulting
Facebook advertising consulting
Advantages of my Facebook Marketing Consulting
Generate more leads and sales via Facebook Ads
Develop a custom Facebook Marketing Strategy
Setting up your Social Media Presence
Facebook Post Creation and Content Schedule
Running the best Influencer Marketing campaigns
Manage Facebook advertising campaigns
It will all be worth it when you continue to reach new sets of users every day and also retain your old clientele because of your engaging and interactive social networking model.
I have been helping many brands using my Facebook Marketing Consultants and providing my services since 2007 to make them happy.
For Facebook Marketing & Consulting: Contact me
Call: +91 9848321284
Email: [email protected]
Schedule Your Free Facebook Marketing Consultation Call