Pinterest Marketing Consultant
Pinterest is a great deal for promoting your Business. There are many positive reasons for Pinterest for business development. Pinterest also provides many benefits for Small-scale businesses.
Brand images and create individual boards for different services. Pinterest pins support your Business to go on an audience. Social Media Marketing Tools Pinterest provides an excellent deal for increased company sales, brand promotion, and audience engagement.
Pinterest Marketing Consultant
Create Rich content boards around your Niche. Make sure that your business name is on your Pinboard.
Think creatively about creating boards for your Business. Take advantage of creating more innovative, limiting strategies on weekdays and weekends.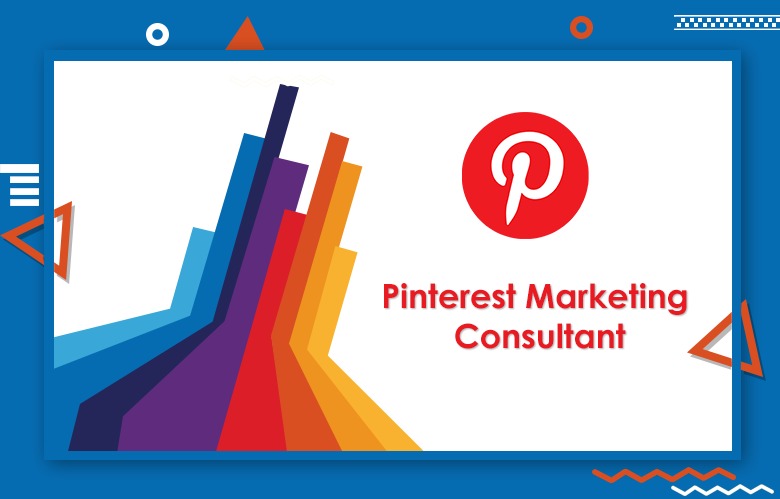 Pinterest Marketing Consultant
Manage your social media boards from one account. So that your brand has a unique history recognized by Google search with all Social media optimization.Schedule pins from pinterest.com directly. Consistent sharing is essential in social media accounts.
Your customers may wait for the release of your product info or postings at your regular timings.
You don't want to pass up this 40% free traffic
1: You don't have time to manage Pinterest
2: You're afraid of being banned from Pinterest
3: You don't have a clear Pinterest Strategy
4: You're not reaching your target audience on Pinterest
There are many reasons. Businesses and brands use Pinterest for Business. Pinterest can Increase awareness, bring new leads, create awareness among people, and increase your Business's sales. The primary services get from Pinterest are,
Drive more traffic to your Websites.
Pinterest can convert the audience into Buyers.
Pinterest is integrated with other social media Accounts.
Increases to get more Inbound Links.
Save time on Pinterest Marketing
1: Engage on your Pins & Boards
2: Pin consistently to your 10 Reels
3: Respond to questions with a video
4: Add mouthwatering images to your Pins
5: Apply for every free feature they offer
Pinterest is the #1 social network for Business
1: Increase email subscribers by 20% in 3 months
2: Drive website traffic 2x with Pinterest Marketing
3: 100s of Free FREE tools to help your Pinterest Marketing work for you
4: How and when to join Pinterest Group Boards
5: Learn from successful Pinners
Get the basics of Pinterest Marketing
1: The best way to start is to use pinboards to connect with your followers
2: Set up a group board for your niche audience. I recommend inviting everyone to your email list if you have one.
3: Use extra pins to collect leads from your target audience. You can create up to 8 of these
4: Add extra pins for quotes using Canva, if you're blogging for biz in your Niche
Pinterest works because it's an easy way to shop
1: Pinterest delivers accurate results
2: Check your Pinterest analytics regularly
3: Use a Pin it button on your site
4: Build trust with users by creating boards
Put Your Money on Hiring a Pinterest Marketing Consultant
Every time something new is on the horizon, everyone posts with the same question – should I jump in or not? It is a good question that puts most firms in a state of dilemma.
Pinterest is NOT just for girls. Here is why you should care about it.
1: 85% of Pinners are women
2: Men are using Pinterest to find stuff on the internet!
3: Pins are driving actual sales
4: Posting your pins drives a LOT of organic traffic
If you do not jump in and it becomes an Internet rage, you lose out on quite a lot. On the other hand, if you do jump in, and it fizzles out, you would have wasted a lot of time, energy, and, more importantly, resources, which basically milk down the drain.
Pinterest marketing is evolving quickly
1: Companies won't be able to grow their audience
2: So you'll need to work harder than ever to find leads
3: It's a small investment per lead, but how do you find the money?
4: What do you need to make it work best for your Business?
So how do you gauge the Next Big Thing? And more importantly, is Pinterest it?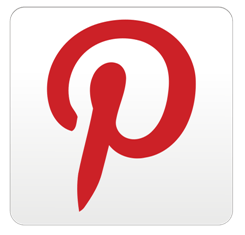 Like any other social media phenomenon, Pinterest has quickly caught the interest and fancy of its users.
Because everyone else is just starting on Pinterest, you haven't been left far behind. There is still time to catch up; you can do this more effectively if you hire a Pinterest consultant.
How to quickly get more followers on Pinterest
1: Open a Pinterest business account
2: Add your email address in the bio area of your profile
3: Add keywords to your profile's name and category field
4: Invest in paid advertising
5: Start pinning like crazy
Get 1000 pins a day with no money and no effort
1: Follow people that follow you
2: Engage with the people that interact with you
3: Pool likes as well as followers
4: Message these people with your services/products
5: Pin from high-traffic sources (in this case, Reddit)
There was Facebook. Inevitably, Twitter appeared. Instagram jumped on board. Google chose to play with Plus. What's more, now, we have Pinterest. The appeal of social media is substantial. Many organizations are ready to associate with customers and construct an introduction without the costly expenses of conventional promotion.
Shockingly, there are a variety of social media alternatives out there. The number increases and creates quality content to assemble enduring connections and build a stable position in your business sector.
Accomplish an immaculate presentation for your photography business with a comprehensive, considered social media advertising program.
Pinterest Marketing Expert
There's one intriguing feature about Pinterest that separates it from the majority of the other social media streams – it's not a stream. As it were, Pinterest is not planned as a web or news "feed."
Twitter, Facebook, blogs, and so on are all streams. More up-to-date news is syndicated on top, which usually pushes more seasoned stories underneath. Subsequently, if you miss a portion of the day, the more significant part of that news is hypothetically supplanted with more current events.
Then again, Pinterest keeps most of your "pins" or images in a sorted-out pinboard. Even though the pictures are upgraded, your board stays in the same spot.
This Pinterest profile acts like a point of arrival that illustrates you. Furthermore, what better path is there to express your interests; in this manner? Pinterest is the best for photographers.
Delving into unchartered territory is always a bit of a risk. A consultant has all the knowledge your company requires to stay ahead of the competition. Hiring a Pinterest consultant is the best decision for your company's future. Pinterest consulting will help you go the extra mile in the field of Pinterest marketing.
Some of the biggest names in the world of marketing and advertising are venturing into the field of Pinterest marketing. The best thing about Pinterest is that it is new and that people and advertisers are just starting to explore its possibilities.
Time to make the most of this growing phenomenon. Businesses of all nature, such as tourism, crafts, food, interior design, and many others, are taking to Pinterest marketing as a tool to take their company ahead.
One of the fascinating aspects of Pinterest is that the percentage of retaining and engaging new users is high. Translates into positive feedback from the users concerning advertising and marketing.
Pinterest marketing is a great way to diversify your marketing strategy and online presence. And hiring a Pinterest consultant is the best way to make the most out of this business and marketing tool.
Pinterest is now the social media that connects people with the social media ecosystem and makes it the marketing force it is. A Pinterest consultant is a professional who is the right person to do this job for your company's marketing needs.
Contact the right Pinterest consultant for your Business needs today.
Call: +919848321284
Email: [email protected]