Advertising Discord Servers: Why Advertising Discord Servers is a Must-Do for Communities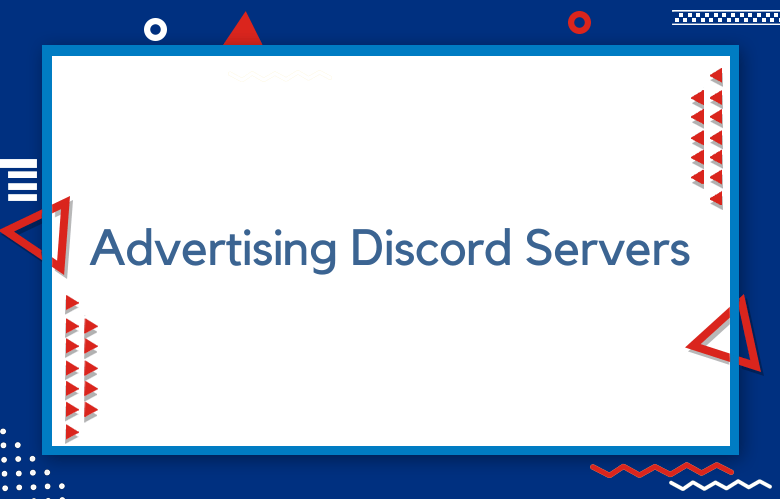 Discord is a platform that has been very popular among gamers for years, but it has now grown into a community that can accommodate the needs of various online groups.
As with any group, building a community takes time and effort. Discord server owners looking to expand their community may find advertising their servers somewhat daunting.
If you're in this situation, you're in the right place. In this post, I will outline some tips and tricks to help you advertise your Discord server successfully.
What are Advertising Discord Servers?
As the world of social media and online communication continues to evolve, new avenues are opening up for businesses and individuals to reach their audiences.
One such platform is Discord, originally designed as a gaming communication tool but has since grown into a versatile platform for online communities and businesses.
One of the critical features of Discord is its ability to create and join servers, which function as private online meeting places for people with shared interests.
We will explore what advertising Discord servers are and how they can be used for personal and business purposes.
Discord servers come in many shapes and sizes, from large public servers for gaming and entertainment to small private servers for friends and family. However, one type of server that has been growing in popularity is the advertising server.
These servers are typically created to promote products, services, websites, or other content to a targeted audience. Some are open to everyone, while others require an invitation or an application.
Why Advertising Discord Servers is a Must-Do for Communities.
Discord has been a popular platform for communities to connect with like-minded individuals, make new friends, and share their hobbies and interests.
As more people join Discord, it has become a great platform to advertise and promote your community server.
Advertising on Discord is an effective way to reach your target audience and grow your community server. We will discuss why advertising your Discord server is a must-do for communities.
How Do Advertising Discord Servers Work?
Advertising Discord servers typically work on a mutual promotion basis. Once a user joins a server, they get the required permission from the administration to promote their content.
Most servers have a specific channel where people can post their promotions. Promotions must follow a set of rules that the server community sets up.
It is a mutual promotion agreement which means that if someone promotes their content, they should do the same for others. In this way, the advertising Discord servers work seamlessly towards mutual growth.
How to Effectively Advertise Your Discord Server.
Discord is a viral platform for communication and building communities with like-minded people.
Gamers, educators, and businesses use it to create a space where people can connect and share their interests.
However, with so many servers out there, it can take time to get your server noticed. Discuss tips and strategies to advertise your Discord server effectively to attract more members and grow your community.
How to join Advertising Discord Servers.
The first step is to create a Discord account, which is straightforward and free of charge. Once you have an account, you can browse the available servers matching your niche. You can search for them on Google or use Discord's built-in search feature.
The servers have different rules and regulations, so read them thoroughly to avoid getting banned. After joining the server, you can start engaging with the community and promoting your goods and services.
Guide to Advertising Your Discord Servers.
Discord is a popular platform for gaming and socializing communities, and with millions of active users, it presents a promising opportunity for server owners to grow their communities.
However, attracting new members can be a real challenge, especially given the number of servers vying for people's attention.
But don't worry; we've got your back. We will share some of the most effective ways to advertise your Discord servers and attract new members. So let's get started.
What Are The Benefits of Advertising Discord Servers?
Understand your community:
Before you start advertising your Discord server, it's crucial to have a clear understanding of the audience you're targeting. What do they enjoy talking about? What do they seek from your community?
Knowing your target audience can help create content that appeals to them. For example, if your Discord server is centered around gaming, focus on advertising to gaming groups on social media. Know what groups of people are the most likely to enjoy your server, and market to those groups.
Create a unique server invite link:
Your Discord server's invite link connects new members and your community. Taking some time to craft a unique and informative invite link can increase the chance of people joining.
Add a description that highlights the features of your Discord server and what makes it unique. If you offer exclusive rewards or benefits to members, include them in the invite link's description.
Implement social media advertising:
Social media platforms like Twitter, Facebook, and Reddit can be helpful tools for advertising your Discord server.
Create a dedicated account for your Discord server and start interacting with accounts and groups that align with your server's niche.
Add a prominent link to your Discord server's invite if you have a website, Twitter profile, or other online presence.
Be consistent and engaging when posting content on these platforms, and don't hesitate to ask for retweets or shares to increase your reach.
Take advantage of Discord listing websites:
Discord listing websites such as Discord.me, Disboard, DiscordServers, and Top. Gg offers an easy way to promote your server.
These platforms allow server owners to list their servers, making them discoverable by those seeking new communities to join.
Ensure your server is correctly categorized with tags and descriptions that accurately represent your community. Regularly browsing these sites to find relevant servers to join and interact with can also increase your server's visibility.
Partner with other Discord servers:
Collaborating with other similar Discord servers can be an effective way to grow your community.
You can exchange shoutouts, advertise each other's servers in your respective communities, or even host joint events. Partnering with another server opens up your community to that server's member base and vice versa.
Conclusion:
Creating an engaging and active Discord server takes time and effort, but the rewards of a thriving community can be tremendous.
You can attract new members and develop your community using social media, Discord listings, and partnerships.
Remember, know your audience, create an appealing and informative invite link, and promote your server consistently and authentically.
These tips and tricks can help you leave the early stages of founding your community and start experiencing the joy of watching your server grow.