Twitter Marketing Consultant
Are you looking to increase your online presence? A Twitter marketing consultant can help you develop a strategy that gets results. By analyzing your target audience and competition, they can create targeted campaigns that maximize your reach. And they can also provide ongoing guidance to ensure your Twitter account continues to grow.
As a Twitter marketing consultant, I help businesses harness the power of social media to reach their target audiences. I develop customized strategies for each client, and my ultimate goal is to help them achieve their objectives.
Are you looking for help with your Twitter marketing? I'm a consultant specializing in Twitter marketing, and I can help you get the most out of this powerful platform.
There are a lot of possibilities with Twitter marketing, and I can help you explore them all. As your Twitter marketing consultant, I'll work with you to develop strategies that achieve your goals.
Whether you're trying to grow your brand or boost sales, I can help you use Twitter to reach your target audience. Contact me today to learn how I can help as your Twitter marketing consultant.
Hire a Twitter Marketing Consultant and Tweet your Way to Success
Hiring a Twitter Marketing Consultant is a great way to boost your business's success. They can help you tweet your way to success.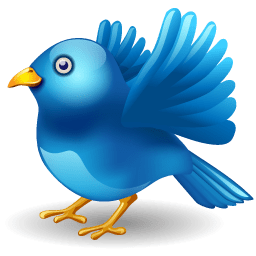 Word of mouth is one of the most powerful marketing tools available. And in the age of social media, Twitter is one of the most important platforms for driving word-of-mouth marketing.
But successful tweeting isn't just about posting content and hoping people will share it. It takes a carefully crafted strategy, engaging content, and a willingness to interact with your followers.
That's where a Twitter marketing consultant comes in. With their help, you can create a Twitter strategy that helps you achieve your business goals, whether building brand awareness, generating leads, or increasing sales.
So if you want to tweet your way to success, don't go it alone. Hire a Twitter marketing consultant and let them help you take your Twitter presence to the next level.
Are you looking to revamp your Twitter presence? Or maybe you're starting from scratch and need help getting things off the ground. Either way, a Twitter marketing consultant can be a valuable asset in helping you achieve success on this social platform.
When it comes to tweeting, there's a lot to consider. What kind of voice do you want to convey? What hashtags should you be using? What type of content will resonate the most with your target audience? These are all critical questions that a Twitter marketing consultant can help you answer.
So if you're serious about making an impact on Twitter, consider hiring a consultant to help guide your efforts. With their help, you'll be well on your way to tweetin' up a storm!
Twitter has become the most preferred social networking site over the past few months, with more than ten million users worldwide. The application's success lies in the heightened ease of usability of the format. In an age where blogging is hugely popular, having just 140 characters to speak, your mind might have seemed a risky proposition for the makers.
But the application's success proved that online denizens are always open to new and improved communication methods. The tweet-mania caught on like wildfire, and now people worldwide from all walks of life are on Twitter.
Twitter's popularity could also be attributed to high-celebrity usage. Prominent people worldwide have taken to tweeting as it helps them reach the masses and interact with their client base. The format of Twitter is such that it is interactive, yet at the same time, there is no room for spam.
Twitter Marketing Consultant
Are you looking for a Twitter marketing consultant? I'm your girl! With years of experience in social media marketing, I can help you take your Twitter game to the next level. Let me help you craft tweets to engage your followers and attract new ones. Ready to get started? Contact me today!
Twitter Marketing Consultant
Are you looking to take your Twitter marketing to the next level? I can help. As a Twitter marketing consultant, I will work with you to create a strategy that gets results. I have extensive experience in social media marketing, and I know what it takes to get noticed on Twitter. Contact me today to learn how I can help you grow your business with Twitter marketing.
All the major brands and names worldwide have a strong web presence, and having a web presence is not just about blogging. Any company that aims to reach the maximum number of people should follow what is in fashion as the masses catch up with trends closely, making this mass usage a pattern. So, what next Opening the page, creating an account, and starting tweeting about your business will not help.
If you plan to use Twitter as an excellent marketing tool, hiring a Twitter consultant is strongly advised. The number of users of Twitter, or for that matter, any social networking site, is millions.
How do you hope to create an impact by acting within those numbers?
A competent and experienced consultant can help you in this aspect.
Using social networking sites as marketing or publicity tools can be tricky. The reach of these sites is vast and incomparable, but so is the competition. Since signing up on social networking sites is primarily free of charge, some people join the bandwagon to exploit this free service to the fullest.
It is an intelligent thing to do. However, making yourself visible and heard by these millions of users is up to the user. Twitter business profiles use experts and consultants to make their profiles unique and their content engaging and attractive.
It would help if you remembered that there are no do's and don'ts when it comes to social media. Twitter has a very budding press, and people are still figuring out what works and what doesn't. A unique and fresh approach is critical to striking a chord with the target audience. Innovation and experience in the media and related fields can give you the right direction.
Since interaction is high on social media, and the end customer is in direct contact, a business outfit should be even more careful and unique in its approach.
How Twitter Fits Into Your Digital Marketing Strategy
Losing a customer once would mean losing forever. This concept doesn't work both ways. Once a user is hooked, you must keep working to keep them connected.
Users of social networking sites can add or remove profiles depending on their likes and dislikes. It is continuous and ongoing work on behalf of the businesses to keep the user engaged and interested in their company and its products and services through a fresh approach and dynamic content consistently.
It is with relevant research done and having professional advice is always helpful to maximize your chances and minimize your strike-outs.
Twitter Marketing Consultant Hyderabad, India
Twitter is the busiest platform across the web, which is very noisy with the best tweets. Organizations, businesses, and brands can't ignore such an engaging platform to increase their reach with the Twitter platform.
Twitter has millions of active users monthly and is an excellent platform for business marketers. Everyone can access the handle of the Twitter platform, upload profile pictures, and send Tweets. It is the most connected platform to target the audience, and a successful Twitter marketing strategy can be a powerful one to reach success.
Twitter Marketing Consulting Services
The Twitter platform can be handy for sharing information and content, bettering promotional things, branding, and managing reputation.
The advanced search and other Twitter platform tools must be used efficiently if you are a business marketer and must reach your target in time. There are different tools to refine the search and competitors' hashtags and consumers where one can narrow the parameters that can be useful in marketing. But it needs skill and expertise in the utilization of Twitter tools.
So, one must hire an expert Twitter marketing professional.
Twitter Marketing Consultant and Services
Twitter Tools Consulting
Increasing exposure using Twitter
Twitter Strategy Consulting
Implementation of tools and effective utilization
Complete support on the Twitter Platform
Twitter ads designing and publishing
Twitter profile creation and creating, and managing.
Twitter Analytics Consulting
Demographic targeting, and much more.
For Twitter Consulting: Contact me
Call: +91 9848321284
Email: [email protected]
Schedule Your Free Twitter Marketing Consultation Call