Digital Marketing Automation: Benefits of Automating Your Online Business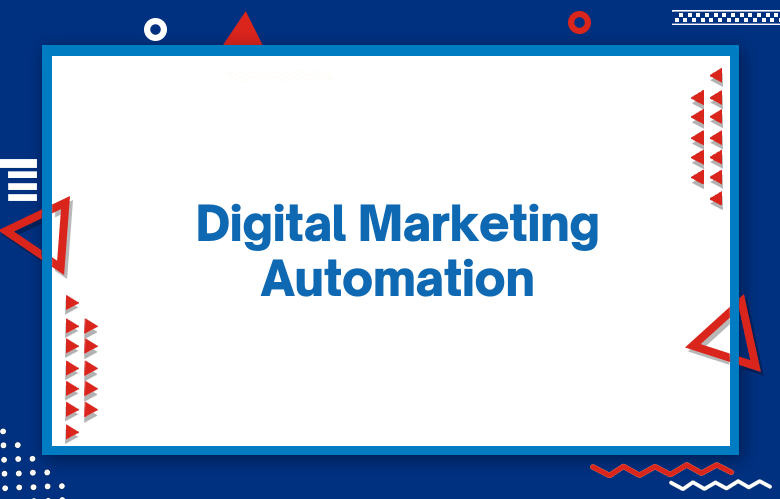 The world of digital marketing is constantly evolving, with new and innovative tools being introduced daily. The latest trend in the industry is to automate your online business.
There are many benefits to automating your business, including freeing up time for you to do other things related to running your company and making it easier for customers to make purchases without having to contact customer service or wait for someone from customer service to respond.
This blog post will cover some of the most important benefits of using digital marketing automation software.
In today's digital world, businesses will inevitably need some form of marketing automation. Digital marketing automation software can help you save time and money while making your business more efficient.
This includes saving money on labor costs, reducing time spent on repetitive tasks, and increasing efficiency in general for all areas of your company. Learn how you could benefit from digital marketing automation now!
What is Digital Marketing Automation
Digital marketing is a tool to attract new customers and keep existing ones. Automation can help you with this by sending out messages at the right time and using the most relevant keywords for each customer so they are more likely to respond.
Digital marketing automation is a process that allows you to send out automated messages to each of your customers.
The Benefits of Digital Marketing Automation
For every marketer, marketing automation is an essential tool to increase productivity. A digital marketing system that automates your campaigns allows you to save time and better use the data you collect.
Automation in marketing is one of the best ways to save time and money.
To scale effectively and efficiently, businesses need to be able to manage their digital marketing channels. Without a cohesive strategy that does so, the company will struggle with wasted resources and lost opportunities.
Digital marketing automation is a way to engage your audience automatically. It's great for scaling up and tracking what works when dealing with tens or hundreds of thousands of customers.
Digital marketing automation is a great way to get started with inbound marketing.
It helps you save time and money by automating repetitive tasks
Automation can also help you generate more leads, increase conversions, and reduce customer churn rates
With the right tools for automation, it's easier than ever before to get your content out there
Digital marketing automation can help attract new customers, increase conversion rates, and reduce costs
Automated campaigns are easy to set up and manage; they automatically adjust based on customer behavior
It's an excellent way for small businesses with little time or resources to market themselves
Digital marketing automation allows you to automate your marketing efforts and save time
You can set up a system that will: send emails, post on social media, and analyze data
Automated systems are great for businesses with limited resources or workforce
You'll be able to measure the success of your campaigns more efficiently with digital marketing automation
Automate your marketing campaigns with a digital marketing automation tool
Increase the effectiveness of your email and social media campaigns
Save time in managing multiple channels by using one platform to do it all
Get better ROI on advertising spend by targeting messages to specific audiences
How to get started with Digital Marketing Automation
If you're looking to get into digital marketing automation, one of the things that I recommend is starting with social media. With platforms like Twitter and Facebook, reaching your target audience and growing your following is easy.
There are many benefits to using a digital marketing automation suite. The key is understanding how the software works and how you can use it.
To get started with digital marketing automation, you must set up an account with your email provider and sign up for a social media scheduling tool.
To get started with Digital Marketing Automation, you must have a social media account. You can use your business's Facebook page or create a new fund dedicated to your company.
The different types of software for Digital Marketing Automation
Three basic categories of software automate digital marketing. The first one is standalone programs. These are like apps on your smartphone; they're usually intuitive and user-friendly.
There are many types of software for digital marketing automation. Some examples include Shopify, HubSpot, and MailChimp.
There are different types of software that you can use for digital marketing automation. These include email marketing, the most common software for this purpose. However, there are also social media management and lead generation tools available.
CRM software
Salesforce automation software
Marketing automation software
Social media management tools
Email marketing tool
Web analytics software
Website Analytics and Tracking
Lead and email automation
Social media automation
Website analytics automation
Content marketing automation
There are many types of software for digital marketing automation. For example, you can use Autopilot to manage your email advertising campaigns and Hubspot to create a website.
Challenges that come with Digital Marketing Automation
Challenges in digital marketing automation are essential to overcome. Without structure, it becomes difficult for the marketing team to follow and track metrics effectively. This increases the risk of wasting resources on irrelevant customers.
One of the biggest challenges with digital marketing automation is finding software that suits your needs. There's a lot out there, so finding the right one for you can be challenging.
Creating the right strategy with automation is a lot more challenging than people think. It takes skill and time to come up with an outline of what needs to be done and when you will do it.
One of the most considerable things about digital marketing automation is that many great tools are available to make the process easier. The pitfall is that it can be hard to keep track because everything's automated, so you need a system.
One of the challenges of digital marketing automation is driving traffic to your website. Digital marketing automation often uses content and keywords to drive traffic, but many other factors are involved, such as on-site optimization and mobile responsiveness.
Automation is a great way to save time and money, but it can also be difficult to adjust when you have an unexpected event.
It's essential to ensure the automation will work for your business before investing in it.
You'll need someone with technical knowledge of digital marketing who has experience with automation tools.
If you're not careful, automated messages may appear disingenuous or spammy.
Make sure you know what data is being collected about your customers
You have to be careful not to send customers too many emails because they will stop opening them
It's easy for automated email campaigns to go out of date or fall behind current events, leading people to unsubscribe from your list
Automated emails are only as bright as the person who wrote them- if you don't know what you're talking about, it won't come across well in an automated email
Automation isn't a one-size-fits-all solution
It's not always easy to know when to stop automating and what should be automated in the first place.
You also need to understand how people interact with your content; otherwise, you could stop ad spending that doesn't work.
Many people are unfamiliar with automation and may be intimidated by it
Automation can be challenging to set up or create the wrong results if not done properly
Automation is a great way to free up time for other tasks, but it can also lead to neglecting your customers
Automated messages will only work well when they are targeted at the right audience
Automation can be expensive
It's hard to scale automation across a large company or organization
It can sometimes take hours to set up an automated campaign for the first time
You need to have in-depth knowledge of the person you're automating.
Tips for getting the most out of your Automated Campaigns
There are many ways you can do to get the most out of your automated campaigns. First, look at your keywords and ad copy. You won't have a reasonable conversion rate if they don't align with what people search for.
There are several ways to get the most out of your automated campaigns. I recommend creating a separate email list to target specific recipients and tailor the messages accordingly.
If you're considering setting up automated campaigns, I suggest starting with a drip campaign. They'll help you stay in touch with your customers without being too pushy, letting them become familiar with your brand.
Use automated campaigns to save time.
Create a list of all your products and services, then decide which ones you want to sell through automated campaigns.
Set up an email campaign with specific subject lines for different messages- this will help you track what emails are going out at any given time and ensure that people don't get too many irrelevant emails from you.
Add new items or categories as needed
Create a schedule for your campaign
Use the right keywords to optimize your message
Test and monitor results on different platforms
Keep track of how many people are clicking through from each platform
Use automation to send out a sequence of emails, and use the same template for all
Create an email campaign with different templates that are sent at specific intervals
Be consistent in your messaging- don't mix up your tone or style from one email to another
Automate as many tasks as possible so you can spend less time on tedious tasks
Create a list of keywords, phrases, and topics that are relevant to your business
Make sure you have an email marketing strategy in place before automating any campaigns
Be mindful of the time zone differences when setting up automated campaigns
Would you please spend some time setting up automation rules for each campaign so it runs smoothly
Make sure your campaigns are targeted at the right audience
Start with a small budget and slowly increase it as you get more data from your ads
Include a video for increased engagement
Be consistent with your messaging, including what is in the ad and your website or blog.
Test multiple images of products to see which ones resonate best with customers.
Conclusion
There are many benefits to automating your online business. You'll save time, be able to focus on other aspects of running your company, and will have more control over the customer experience. We can help you automate digital marketing so that you spend less time worrying about it and more time doing what matters most for your organization. Get in touch with us today if this is something that interests you!
If you're hunting for a way to grow your business, it may be time to consider automating. We can help you start with the right tools and strategies to make marketing more accessible. How are you currently managing your online presence? Do you have any plans to implement an automated system soon? Let us know what we can do best to help!