Google My Business : Location Based Promotion Tool 2023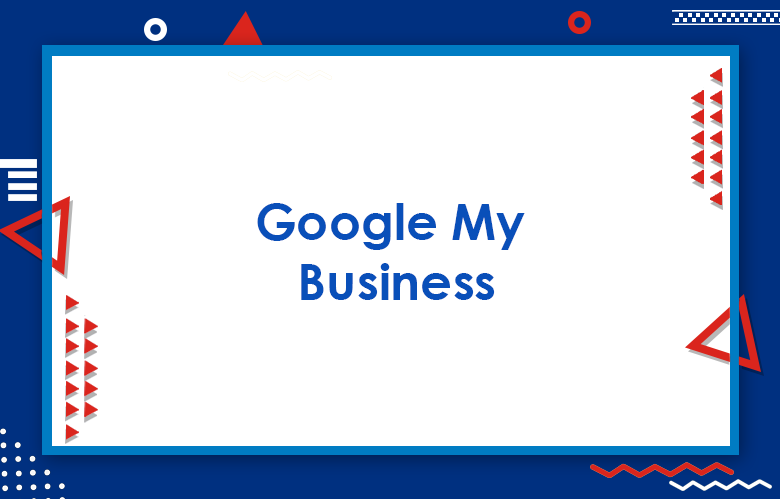 What is Google My Business?
Google My Business is a tool for marketing that can be accessible for free. It connects the business and customers, increases the chances of visibility, and boosts revenue. It is effortless to use and scans your reports very quickly to know the directory listings online.
What you have to do is to spend time creating an account on Google My Business. According to Google research, it was revealed that more than half a percent of mobile consumers are searching for businesses locally to visit, and 20 percent of consumers are purchasing the things which mean a lot to the companies to go with this excellent tool.
Google My Business Setup
• Sign up with Google My Business
• Enter your business address details
• If the toy has an online firm, then create a brand page
• For this, you must require a Google Plus account. If you don't have an account on Google, you have to set it up at that time.
• Verify the business via phone or postcards
• Once verification is completed, your business information can be available online. It will not be displayed if you haven't verified your account.
• Though you are waiting for the verification procedure to complete, you can still enter the information in waiting for the process to complete.
Optimizing Google My Business
The name of your business
Under the business name section, while filling in the information on my business page, you must be sure that you are going with the actual name of your business.
Don't ever put new words which are not there in your business name for the sake of SEO purposes.
Make sure your name that was given on the My Business page must be consistently maintained across the web, and even the space between the words can matter.
Optimizing the Address
The Address must be straightforward to understand. If you want to change anything, click on the change. If you are doing some business locally, you must keep a brief on a geographical area as the results will be more focused on cities.
Optimization of Info
Make sure you have provided accurate information about your contact details. The information must not contain any mistakes as it may impact your business. Make sure you have given a local number also in the contact info.
Optimize your info by adding your website, like digital marketers, etc., to boost things. If you don't have one such type, keeping a website URL of your profile page, not a homepage landing, is best.
Categories
Categories play a significant role in SEO here. Many businesses make several mistakes while going with the groups. It is not wrong to list the number of groups, but the categories must be relevant to what you are offering from your business. Otherwise, it will not have much impact. Rank then with an order of importance to optimize the things.
Business hours and introduction
List your business hours with daily timings, and you must change if you have any other work timings seasonally. Regarding the presentation, it is a critical area to focus on as businesses can describe the services and take advantage of linking an introduction to the website.
The links don't show the impact on rankings but provide better information for the visitors.
Google My Business Dashboard, Optimization of images and photos section
Manage your photos on a dashboard by accessing using the Manage photos button. The business photo section consists of several other subsections. The first one identified the most prominent images, among others. Three photographs must be uploaded, including a profile, logo, and cover. The photos can be seen in search results and are a deciding factor for the consumers to click on your information and may also turn into your consumers.
Google My Business Insights and Reviews
To know how many people are interacting with your page and posts on Google My Business Dashboard, there will be an insights tab in the dashboard where you can customize the information, access the statistics, and compare. All these insights can be shown in a chart differentiating visibility, audience, and engagement.
The clarity can reveal your views on the profile, photos, and posts.
The meeting can give your audience targeting concerning your posts and interactions with the viewer, depending upon the clicks, shares, and comments. All these data and graphical representations can provide data related up to 90 days a week.
These insights can be beneficial to improve engagement levels and sales as well.
The review page can have public feedback, and you can monitor the reviews and respond to them from the dashboard.
Advantages of Google My Business
• It is free of cost
• It serves as an efficient directory for your business
• It can be effortless to access your customers
• All information was clickable to the consumers and even a phone call.
• The info looks fantastic on any device
• A local and online business can have equal priority and choice
• The users can post video and image content
• Metrics
• Traffic to sites
• Consumer reviews and interaction
• Best dashboard.
Google Business is a powerful tool that every service provider must utilize this service as it is free of cost and advantageous to both local and online business providers. Go with the Google My Business tool to grab the customers.
Perfect Location-Based Digital Marketing Strategies
Location-based digital marketing is marketing the product or service based on a prospective customer's social, cultural, and personal traits and analyzing customer habits and preferences based on location so those target audiences are reached with the correct digital marketing strategies.
Many people use smartphones to surf the internet and use their social sites. The businesses know the consumer's location with the help of the built-in navigation of the smartphone. Now, companies can target customers in the area with digital campaigns.
It is also possible to find the location of internet users with the IP address and internet protocol. Based on the search query he entered, the businesses show the information about their business in his location.
The following should be included in a perfect digital planning strategy based on location. The first thing is to find the customer's place and know what they use apps and services. Don't concentrate on using only one platform for product or service promotion. The content published on Facebook, Instagram, or other sites can be repurposed to get more likes and tweets.
The businesses must make sure that they are present on every network. Give the details such as phone numbers etc. of your local store. Use social media to interact with the audience. The ads must be well-designed and of good quality. Don't tarnish your image with fake reviews that people can easily spot.
There may be a lot of changes to the location-based digital marketing system in the coming days, and be ready to adopt the latest methods and tools. Keep the objectives and use the latest technology to promote your brand and generate leads.