Inbound Marketing: Strong Inbound Marketing Strategies 2023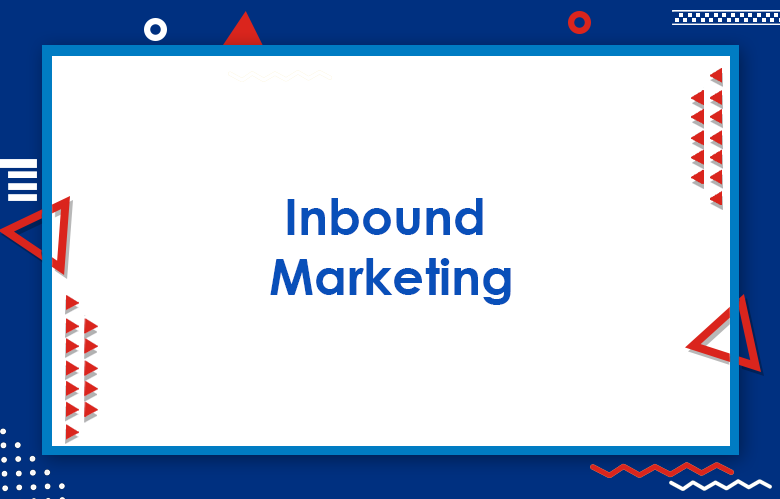 Every business now makes digital marketing a part of its marketing strategy. They are trying to reach consumers through different advertising formats, such as video ads. But the ad-blocking software stops the companies from getting the full impact of their efforts. The banners and embedded videos annoy the audience and do little to engage them as this interrupts the user's content. Inbound marketing is a strategy that helps to connect with customers.
What is Inbound Marketing?
Inbound marketing is a strategy that helps create brand awareness through different forms of marketing, such as SEO, social media, blogs, etc. While outbound marketing tries to find customers, inbound marketing makes it easy for the customers to find the company by gaining their attention.
Ways to Implement Inbound Marketing
To implement inbound marketing, the marketer should have a functional website that is conversion oriented. Be clear about the goals and objectives of the marketing strategy. Have specific content on the site.
Videos are more videos to gain the attention of prospective customers. Provide something of value to the visitors. It can be valuable content exclusively available, a free coupon, or a discount coupon.
Make the website's landing page unaffected when you get a notification of lead conversion to follow up immediately by sending them a welcome mail or offering them a free coupon. Ask the followers to subscribe to the blog via their email. Also, request the customers to follow you on social media.
Provide updated information about the discounts and offers on the social media page. Conduct contests to keep the customers engaged. These contests can be included in the social media community or by email. Drive traffic to your site to generate business.
Advantages of Inbound Marketing
Advancing technology and easy access to the Internet made empowered buyers. They can access instant information about the specification and pricing reviews of various services and products they want to buy.
Inbound marketing is a powerful tool for consumers to receive the exact information they want at the right time. This helps build the trust and reputation of the business. Inbound marketing offers many other benefits. It shapes the preference of the brand and influences purchases. It increases social media shares and brand awareness and generates qualified leads.
Inbound Marketing Trends
Look for these inbound marketing trends for the new marketing strategy. Automated marketing value is going to be increased. Businesses are letting marketing automation do everything. Inbound marketing is going to be more interactive in the future. Today's customer wants updated information and wants to be entertained.
Quizzes, calculators, etc., help entertain them. In the coming days, we can see relationship marketing rising. This helps build customer loyalty. Brands and businesses must make content mobile-friendly to capitalize on the emerging mobile marketing trend.
Make sure that the website is responsive. Leverage the Internet of Search to increase sales, attract new customers, and gain leads. Another trend to look for is digital advertising, which will overtake television advertising. Television advertising is expensive traditional marketing that big companies can undertake. Digital marketing adds value to the content created and helps reach a wider audience.
Customers now have more information at their disposal than ever. They are far more educated with the availability of internet access and using social networking. All these are changing the behavior of the buyer. Outbound marketing is not enough to increase sales and getting profits. The usage of inbound marketing techniques can attract more leads.
Differences between Inbound Marketing and Outbound Marketing
The growth of technology and the Internet's introduction made marketing evolve over the years. Consumers do not depend on television ads or billboards, a form of outboard marketing, to know about the new products launched in the market.
They now depend on the Internet to learn about the product, search for it, and purchase online. Inbound marketing also became very popular these days because it is inexpensive.
Inbound Marketing
Inbound marketing is the marketing strategy that pulls the audience in instead of going out to get the attention of prospective customers.
A few things should be included in the inbound marketing strategy to make it successful. The content created should be appealing and should be able to promote conversions. Create original content.
Try to be unique, and this will help engage the people. The inbound marketing strategy should cover blogging, website design, SEO, and others.
Inbound marketing is an investment in which time is invested. The results of this strategy come late. The brand must be made mobile accessible. Try to create content that is interesting, helpful, and interesting.
It should be relevant to the customers as people now are very selective about what they want to read or see online. Understand the client base by using big data. Try responding to the comments of the followers on social media sites. This helps build engagement.
Try live video streaming for your business. Many businesses are using this to increase their customer base. Email marketing is old-fashioned and the most effective tool for business promotion.>
Outbound Marketing
Outbound marketing is trying to deliver the marketing message to people through advertising, direct mail, and other techniques that might interrupt the daily life of people. Various channels are used to push marketing messages.
This model of marketing is expensive. Outbound marketing messages are delivered through radio, television, printing, mailing material, etc.
When direct mail is sent to customers, the marketer cannot know whether the customer opens it or not and whether the message reaches the customer. Studies revealed that a large percentage of direct mail is never opened by consumers, which is a waste of postage and paper for the marketer.
Television commercials are also not watched by a significant percentage of people. The cost per lead in outbound marketing is more when compared to inbound marketing.
Differences and Which One Is Best
Outbound marketing is expensive, whereas the lead cost for inbound marketing strategies is comparatively less. Inbound marketing is not as expensive as outbound marketing. This is because the marketer will try to deliver the message to the targeted people through their website and blog.
Content marketing strategy is followed to build the site or blog, optimizing them with SEO and attracting traffic. Social media marketing is another inbound marketing strategy that is effective and inexpensive.
Inbound marketing offers two-way communications. The customer can interact with the business through Facebook wall comments and blogs and participate in blogs. In outbound marketing, the messages are put in front of the consumers even if they are not interested, which annoys the audience.
Role of Social CRM on Digital Marketing and Inbound Marketing
What is digital marketing? Digital marketing is the marketing of products/services through online channels. The digital marketer pushes his product to the market through traditional sales channels and uses online media extensively to reach his sales target.
What is Social CRM?:
Social CRM is the development of customer relationship management using Facebook, Twitter, and other social media sites.
Social CRM adds a social dimension to the already excellent customer relationship management aspect of the business. CRM plays a vital role in marketing, and understanding & retaining the customer is the primary purpose of CRM. Social CRM enables enhancing the customer base through social websites. Each customer will have to use social media, expanding the business's customer networks.
Social media lets the business quickly get information on customers' thoughts about the company and its products. This information allows the industry to modify the product to suit the market requirement. Mainly when there is digital marketing, the quick modification of the product will enlighten the customers.
Social media passes on the customers' experiences – whether good or bad. The marketer can quickly respond to bad experiences and improve his offering.
Social CRM best practices:
Given the power enjoyed by Social customer relation management, the marketer has to be very careful while designing his campaign. The purpose of the campaign should be that the content should be able to engage the prospective audience. Given below are some of the good practices.
1) Be courteous :
Being courteous is the minimum requirement for social CRM. As the campaign will be passed on from person to person and reaches a different audience group, the marketer needs to be extra courteous.
2) Be real and approach with integrity :
The marketer needs to give an accurate picture of the product. 100% sincerity clubbed with absolute integrity is expected from the marketer to ensure success in social CRM.
3) Avoid one-way conversion :
There has to be interaction, which allows the customer to know exactly what he wants rather than what the marketer wants to provide information about.
4) Don't talk too much :
Instead of lengthy paragraphs, presenting the content more efficiently and effectively (through graphs, etc.) will add weight to the content.
Top 5 Social CRM Tools
Given social CRM's prominence, more and more tools are becoming available. Give below are the top 5 tools.
1) Batchbook:
It enables businesses to manage their contacts and address books using social media. It is available on a free 30 days trial and offers a facility to prioritize the customers most engaged in social communication.
2) Nimble:
It is a SaaS solution offering CRM, social media, and collaborative tools as a combo pack. Nimble offers feature like automated social integration, unified inbox, social search, importing social contact, HootSuite integration, and status updates. It is available with 14 days free trial.
3) BlueCamroo:
It is much more than social CRM and incorporates project management, task management, email management, customer support, etc. A trial period of 31 days is offered for this tool.
4) Insightly:
It has inbuilt integration with LinkedIn and Twitter.
5) Green Rope:
With 30 days of free trial, this tool has four core features, i.e., contact management, marketing, project management, and calendaring. This tool enables conducting social media campaigns through a single dashboard.
Inbound marketing does not need any sales skills like outbound marketing. The targeted consumers are provided valuable and helpful information through blogs, whitepapers, and infographics. Inbound marketing is especially beneficial for small businesses.