Enterprise PPC: How to Manage Enterprise-Level PPC Campaign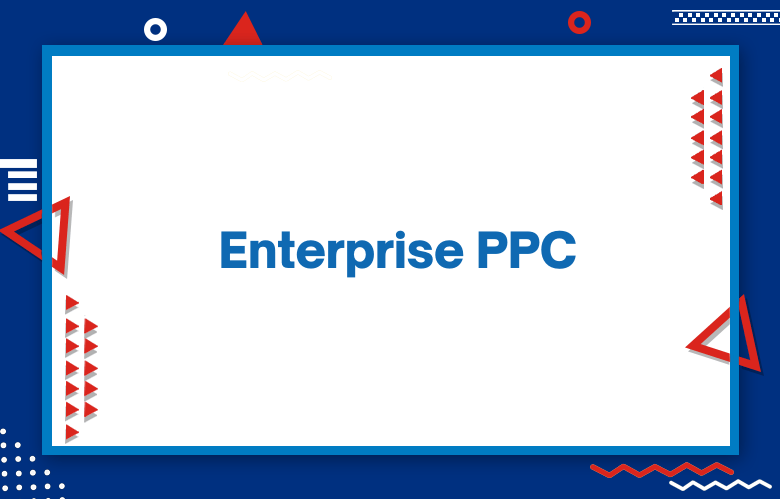 Enterprise PPC: PPC is a great way to get your products and services in front of potential customers. But what if you have an enterprise-level business with hundreds or thousands of locations? How can you set up, manage, and optimize PPC campaigns for the enterprise level?
PPC, or pay-per-click advertising, is the process for businesses to create highly targeted ads and increase their visibility on the web. In this post, we'll share how to manage enterprise-level PPC campaigns in 5 steps.
First off, you need to set up your campaign goals, such as which keywords you want to target, what you're willing to spend per click (CPC), and what conversion type best fits your needs.
Secondly, you must find the right platform for your business needs.
The third step is setting up ad groups with relevant keywords related to those goals.
The fourth and Fifth is selecting bids and optimizing settings based on performance data gathered from past campaigns and analyzing trends of recent search terms used by potential.
With the rapid increase of PPC campaigns in enterprise-level organizations, it is essential to understand how to manage these campaigns effectively. Here, we will outline some important tips for managing and optimizing your PPC campaign at an enterprise level.
What is Enterprise PPC?
Enterprise PPC is a service that provides experts in all fields. The services include website design and development, social media marketing, branding strategy, search engine optimization, lead generation, and more.
Enterprise PPC is a method of advertising that uses the paid search features on websites. For example, when you type "Honda" into Google's search bar, adverts for Honda cars will appear alongside the results.
PPC stands for Pay-Per-Click. It's a model in which advertisers only pay when they get results (clicks). In other words, you only pay if your ad gets people to take the action that you want them to do.
It is the Google AdWords program for companies with a lot of money to spend on online advertising.
Enterprise PPC Campaign Management
You can use enterprise-level PPC campaign management to generate consistent leads and sales using the right keywords.
Enterprise PPC Campaign Management is an essential part of any business's marketing strategy. You can increase ROI, drive more relevant traffic to your website and save time with the right platform.
When you use enterprise PPC campaigns, it can be tough to manage or track progress. I recommend using a CRM application.
Enterprise PPC Consulting
Enterprise PPC Consulting is a premier provider of Pay-Per-Click advertising services. From setting up campaigns to optimization and management, we do it all!
Enterprise PPC Consulting can help you raise your rankings on Google. They specialize in assisting businesses to increase their online presence.
Enterprise PPC Consulting is one of the best ways to promote your business online.
Enterprise Remarketing Strategies
One of the things that you should do is to involve your employees and get their input on what they need from a remarketing standpoint.
Enterprise Remarketing Strategies is a handy book for anyone in the remarketing field. It's an essential tool for all who want to succeed in this business.
With the right strategy, enterprise remarketing can be a powerful tool for driving revenue. However, some serious challenges must be overcome if you want to reach your goals. Let's explore how you can get started on the right foot!
Use remarketing to reach your previous customers.
Offer a loyalty program for repeat buyers.
Create promotional posts on social media.
Send postcards or hand-written letters to past customers.
Create a remarketing list.
Set up conversion tracking and create goals for the remarketing campaign.
Determine what products to target (based on product type, price point, etc.)
Evaluate the performance of your campaigns- are they generating ROI?
Start with your existing customer base.
Get them to buy more products or services from you.
Ask them for referrals.
Leverage their social media following and get them to share content on your behalf.
Create a loyalty program that rewards customers who spend the most money with you.
Develop a strategy to reach your customer at the right time.
Promote your products on social media and with email marketing campaigns.
Use remarketing tools like Facebook, Google Adwords, and Bing Ads.
Target customers who have abandoned their cart or are about to abandon it by using relevant ads that will bring them back.
Determine the type of remarketing strategy you want to use.
Create a list of audiences and ad groups for your remarketing campaign.
Create conversion tracking in Google Analytics.
Set up conversion tracking in Shopify, Facebook, and Twitter ads.
Monitor your campaigns' performance.
Enterprise PPC Management Strategies
PPC management is an excellent way to maximize ad revenue. It's essential, though, that the bidding system employed in PPC advertising campaigns doesn't waste money on ads that will not be clicked by anyone.
A great way to successfully manage PPC is through the use of Enterprise Management Solutions. It allows you to allocate your budget better and grab hold of your ROI.
Are you interested in enterprise PPC management? Many good strategies can help your business or organization gain profits.
Use the right keywords.
Create a compelling ad.
Optimize your landing pages for conversion.
Add negative keywords to your campaigns to avoid irrelevant clicks and impressions.
Understand the basics of PPC management.
Know your target audience and create a marketing plan to reach them.
Create and optimize ad groups so you can run ads that match your target audience's interests or needs.
Use keywords as part of your targeting strategy, but also know when not to use them.
Make sure your PPC campaigns are fully optimized.
Use the right keywords to get more clicks with less spend.
Optimize landing pages for conversion rates and higher quality scores.
Split test ads, images, and text to find which ones work best.
Test different bids on new keywords or ad groups to see how they perform against your existing ones.
Start with a clear understanding of your goals and objectives.
Understand the customer journey, including their path to purchase.
Define your target audience and develop a persona for them.
Create compelling ad copy that will resonate with your target audience.
Set up conversion tracking so you can measure ROI on marketing efforts.
Start with a plan.
Keep your goals in mind.
Understand the competition and how they are bidding on keywords.
Create a campaign strategy that sets you apart from the competition, including keyword research, ad copy, and landing page optimization.
Bid competitively to get impressions and clicks on your ads.
Use conversion tracking to understand what is working for your business.
Understand how you will be targeting your audience.
Set up conversion tracking and analyze the data to see what is working.
Use keyword research tools to find keywords with a high search volume but low competition.
Create ad groups based on themes, such as "Enterprise PPC Management" or "PPC Strategies."
Write ads specific to their respective ad group and include the keyword in the headline, body copy, and call-to-action.
Research keywords and phrases that your customers are searching for.
Create a keyword list to use in PPC campaigns.
Develop specific, measurable goals for each of the accounts you manage.
Choose the right kind of ads to target your audience- text ads or banner ads?
Optimize ad copy so that it is relevant and compelling to readers who will click on it.
Monitor campaign performance regularly.
Create a PPC strategy.
Define your campaign goals and objectives.
Set up conversion tracking to measure success.
Understand the difference between the cost per click (CPC) and cost per acquisition (CPAC).
Advertise on Google Shopping, an additional way of reaching potential customers shopping online for products they want to buy later at physical stores or other websites that carry their items.
Determine your business goals.
Define the keywords and phrases that can help you meet those goals.
Create a marketing strategy to attract customers in your target market with ads, content, and offers on social media channels like Facebook or Twitter.
Use Google AdWords to find potential customers who are looking for what you offer.
Build an email list of subscribers so they can be notified about new products or sales.
Find keywords to target that is relevant and popular within the industry.
Optimize your website for SEO with tags, meta descriptions, and page titles.
Use Google Adwords to determine which keywords are most popular in your industry and which ads rank well on search engine results pages (SERPS).
Write compelling ads with strong calls-to-action (CTAs).
Conclusion
The team at Brainwave Digital Marketing has a ton of experience managing enterprise-level PPC campaigns. We've seen the best and worst practices for keeping ROI high while spending less, so please contact us if you want to launch your campaign or have any questions about how to set it up.
We hope this post might help you understand more about the ins and outs of running a successful enterprise-level PPC campaign. If it's time for your organization to take its digital marketing strategy to the next level, contact us for some help with our Enterprise PPC consulting services. Our team is ready and waiting!