Hire a Digital Marketing Consultant Instead of a Digital Agency for Your Business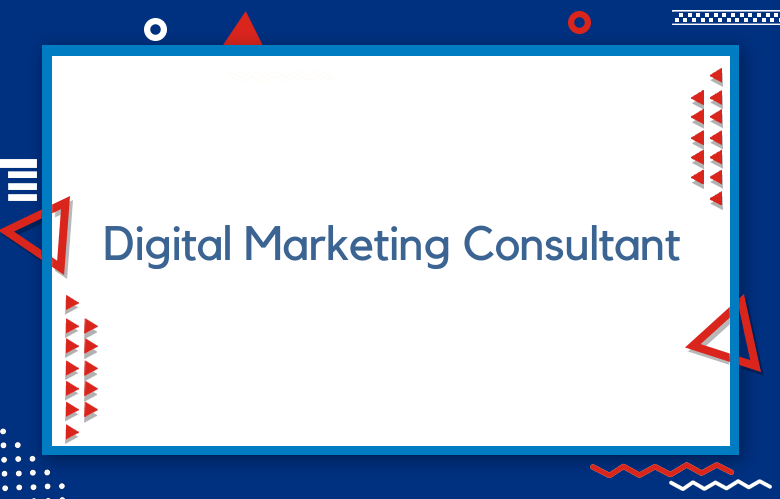 A digital agency and a digital marketing consultant provide services for your company to grow, but they differ in what they do. A digital agency focuses on social media and web design, while a marketing consultant will help you with branding, public relations, and more.
The differences between these two choices so that you can make an informed decision before hiring either!
The digital marketing landscape is changing quickly. Nobody can predict what shape it will take in five years, but one thing is sure:
You need to stay on top of these changes if you want to be successful.
Your best bet is to hire a marketing consultant instead of a digital agency for your brand.
Many digital agencies are available to do your marketing for you. But the truth is, most of them only know how to use one piece of software or strategy.
Hiring an agency can be expensive, and they may not be able to answer every question you have about your marketing plan.
So what should you do? You need someone who knows all aspects of marketing and has experience in each area.
What is a Digital Marketing Consultant and Why You Should Hire One
A Digital Marketing Consultant is an expert that knows to help you with your business. Companies must compete when technological changes exist, and digital marketing can help.
A digital marketing consultant focuses on how you can reach your target audience through the Internet.
Digital Marketing Consultants work with clients to create digital marketing campaigns, including email marketing, affiliate programs, etc. It's the perfect profession for someone who loves both technology and business.
Digital Marketing Consultants are crucial for your company's success. They can help identify the best ways to reach potential customers and connect with them.
How Does a Digital Marketing Consultant Work with Your Brand to Achieve Success
A digital marketing consultant helps you find new audiences to increase revenue.
Your business brand mirrors your company and the people who work for it. If you wish to succeed, you should find a digital marketing consultant to help improve your brand's image.
A digital marketing consultant is a valuable tool for your company's success, but it can be challenging to know how to use them. First, you need to find the right candidate. This might take some time because there are many different types of consultants.
Digital marketing consultants are the key to your company's success. By helping you create an effective strategy, they can build a loyal customer base for your business.
The Added Benefits of Hiring a Digital Marketing Consultant for Your Brand
They will help you create a marketing plan and strategy for your business
They can help you with SEO, social media marketing, email campaigns, and more
You'll be able to maintain the consistency of your brand as it grows over time
Digital marketers are experts in their field- they know what works best for your industry
A digital marketing consultant can help you build an audience
They will use social media to promote your brand and products
You'll get a professional website that is optimized for search engines
Digital marketers know how to plan content that will be shared on social media, which helps with branding
Digital marketing consultants can help you find new customers for your business
Consultants can help you optimize your website and blog to increase traffic to your site
They also provide valuable insight into the latest trends in digital marketing that might be beneficial to your brand
A consultant will work with you every month, which means they are accessible when questions arise
Your consultant will help you find the right keywords to target
They'll create a social media strategy for your business that is tailored to your goals and budget
A digital marketing consultant can help grow your audience on Facebook, Twitter, Instagram, and other platforms
Hiring a digital marketing consultant for your brand gives you access to their expertise in SEO and SEM
Hiring a digital marketing consultant can help you make your brand more visible
A digital marketing consultant will know the best ways to promote your business online, including SEO and paid advertising
An experienced digital marketing consultant will be able to create a strategy that works for both short-term and long-term goals
an excellent digital marketing consultant will work with you on content creation and site design.
The Cost of Working With A Digital Marketing Consultant Vs. Digital Agency
There are many benefits to hiring a digital marketing consultant or agency. However, when it comes down to the bottom line, the cost of working with both types of companies is very different and will depend on your needs and goals.
The difference between a digital marketing consultant and an agency is the cost. Agencies are much more expensive than consultants, but they can do things you cannot do with a consultant.
Working with a digital marketing consultant or an agency can be difficult for an SME.
There are some aspects when choosing between a digital marketing consultant and an agency.
The Process Of Finding the Right Digital Marketing Consultant For Your Business
Though finding the right digital marketing consultant for your business is essential, it can be hard to know where to start.
Searching for an experienced digital marketing agency to help build your business can be challenging.
Unfortunately, finding the right digital marketing consultant for your business can be complicated. It would be best to consider many factors for this process to work out.
Tips For Choosing A Digital Marketing Consultant That's Right For You And Your Company
Find a consultant that specializes in the type of marketing you're looking for
Look at their portfolio to see if they have experience with your company's field
Ask about what types of clients they've worked with before and how they can help you reach your goals
Contact them to ask any questions or schedule an interview
Consider whether or not it would be worth hiring a consultant who is more expensive but has better skills
Find a consultant who is willing to listen and learn about your business
an excellent digital marketing consultant will be able to provide you with an overview of their services, which should include SEO, social media management, paid advertising campaigns, content creation, website design/development
Ask potential consultants what they specialize in; some might only do one or two things, while others may offer more comprehensive packages that cover all the bases
Set up a meeting so you can get a better understanding of how the consultant thinks and operates
Be sure to ask for referrals from past clients before making any decisions
Ask for references.
Check the consultant's qualifications and certifications to ensure they're qualified to work with your company.
Interview the digital marketing consultant over Skype or in-person
Do your research
Seek referrals from friends and colleagues
Ask for samples of the consultant's work to see if it meshes with what you're looking for
Please find out how much experience they have in digital marketing and ensure they know your industry inside and out.
Ensure their services are tailored to your company's needs, not just a one-size-fits-all solution.
Things to Consider When Hiring an Online Marketer or SEO Expert
What is your budget?
Do you need a full-time or part-time marketing person?
How long do you want the campaign to last?
Who will be responsible for managing this project on an ongoing basis after the initial launch period?
What are their qualifications?
What is the cost of their services?
How long have they been in business?
Do they offer a free trial period or consultation to see if you're a good fit for each other?
Will they do what you ask or try to sell you something more expensive than you need?
What is their experience in the field?
What are their qualifications?
Do they offer a money-back guarantee if you're not satisfied with the service for any reason?
Will they provide references from previous clients to speak about them and how good their job did for them, or will they tell you that you should trust them because "they know what's best"?
What is the company's track record?
Do they have a good reputation in the industry?
How much experience do they have?
Are there any testimonials from previous clients or reviews on their website?
Is the company transparent about what it will do for you and how it will benefit your business?
What is the marketer's specialty?
Is the person you're working with a specialist or a generalist?
What are their qualifications and education levels?
Do they offer guarantees about their work, such as refunds or revisions when your website doesn't rank higher in search engine results pages (SERPs)?
Understand the difference between digital agencies and digital marketing consultants.
The difference between digital agencies and digital marketing consultants is that a consulting agency typically has one point of contact who leads the client to success. They must understand all aspects of their industry, including how businesses work and different marketing strategies.
A digital agency is a service that will create an entire online presence for your company. Their services are restricted to web design, development, SEO, and Adwords. A digital marketing consultant can help you with all of these things.
The significant difference between an agency and a marketing consultant is that agencies offer more services simultaneously. They have multiple people working on different aspects of the project, whereas marketing consultants only focus on one element – SEO/SEM is a popular choice among many.
A digital agency creates and designs web pages. A digital marketing consultant analyzes the market, advises on what to do, and helps with implementation.
Know what to look for in a digital marketing consultant
Choosing a digital marketing consultant is tricky. I've been there, and finding someone who understands your business will be frustrating.
When you want to get a digital marketing consultant, there are a few things that you should look at. First, the company's experience level and the individuals involved in your marketing campaign are fundamental.
Conclusion
Contact me if you need a digital marketing consultant to help your company. I am available through my website or email and can provide the necessary expertise to grow your business online.
My services include SEO consulting, PPC management, paid social media advertising, conversion rate optimization (CRO), content creation & more! You don't need an agency when you have me on your side. Contact me today for fast results that will drive sales up in no time!