Sports Marketing Guide To Effectively Market Teams And Athletes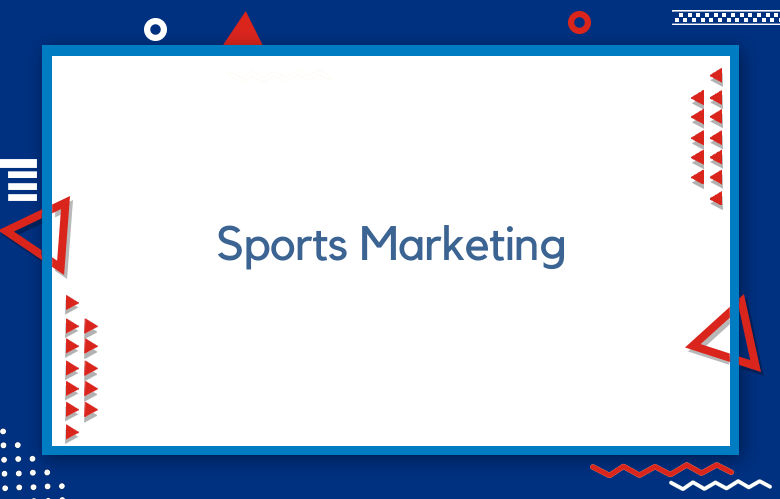 The Sports Marketing Guide is a one-stop resource for everything you need to know about the world of sports marketing. From how to market a team and athlete, identifying target audiences, using social media effectively, advertising best practices, and more, this post is an essential read for anyone looking to break into the field or want to understand how it all works.
I'm here to help you navigate the ever-changing world of sports marketing. As a lifelong sports fan, I had the privilege of working in the industry for over ten years and have seen firsthand how important it is to stay on top of trends. This post will provide you with tips on the best market for your team or athlete through social media, traditional advertising, sponsorships, events, and more!
Why Sports Marketing?
Sports marketing is a growing industry that will continue to be relevant for years. The sports industry generates billions of dollars in revenue each year.
Working in sports marketing requires a lot of effort and offers many opportunities for career growth.
I'm not a devotee of sports, but I love the marketing behind them. The sport might be boring to watch, but when you look at the ads and promotions around it, there's tons of exciting stuff happening.
Marketing Professional Players And Teams Online
Online marketing is a great thing for companies and athletes to use. You can promote your company, brand, or product through this platform.
In today's world, more people are getting interested in learning how to grow their own business. To help you with your online marketing, I recommend using various programs from Facebook Ads Manager and Google Analytics.
Marketing professional players and teams online is an example of digital marketing that can bring results if done correctly.
One of the best ways to get players and teams for your league is through social media marketing.
More human, more exciting, more winning
I will bring more human-like conversations to you, more exciting things that are worthy of sharing, and I'll have some winning games.
What Does a Sports Marketer Do?
A sports marketer can be seen in a variety of roles. Few, however, know precisely what they do.
A sports marketer is someone that directs the promotion of sporting events. This person hires new players, makes sure tickets are sold, and promotes their team through advertisements.
Sports marketers help promote the sports industry. They're responsible for advertising and selling tickets to games, as well as broadcasting games on television or radio.
Sports marketers are the people behind all of the advertising for sporting events. They're in charge of promoting ticket sales, merchandise, and media coverage.
Why Online Marketing for Players And Teams Matters
It's a way to build relationships with potential clients and generate income. It also helps you grow your brand, improve interactions with existing clients, and create new revenue streams.
Essential Sports Marketing Strategies
Determine what marketing channels to use
Create a content plan
Develop a communication strategy
Implement your plan and measure results
Know your customer
Create a marketing plan
Develop an effective strategy for communicating with your customers
Build relationships with your target audience through social media and other platforms
Build relationships with your customers
Create a brand that stands out from the competition
Develop a marketing plan and follow through on it consistently
Find ways to get your product in front of potential consumers, such as sponsoring events or giving away samples at trade shows
Pick a niche, not the whole market
Build your brand with consistency and authenticity
Know your target audience inside and out
Understand how to measure success
Find your target audience by asking questions
Understand what motivates them to buy certain products or services
Determine the best time and place to reach them with your marketing message
Create a plan for how you will communicate with your target audience
Choose the best type of marketing for your budget and time availability
Determine what you want to say and how you want to say it
Create a plan that will help you reach your goals
Build an email list with people who are interested in what you have to offer
Build a solid social media presence
Create an email list for your customers
Offer discounts to entice new customers and keep old ones coming back
Use videos on Facebook, YouTube, and other platforms to attract more followers
Create a comprehensive marketing plan
Learn the demographics of your target audience
Build strong relationships with media outlets in your area
Make sure you're always on social media, posting relevant content and interacting with customers
Find ways to be creative in how you promote yourself or sponsorships
Create a plan for your marketing
Choose the right sports league or team to market to
Develop an advertising campaign and choose appropriate media channels
Evaluate the effectiveness of your campaigns and make adjustments as needed
Build a strong brand
Create an online presence with social media
Use email marketing to stay in touch with customers and potential prospects.
Develop relationships with key influencers in your industry or niche market
Partner up with other businesses to cross-promote each other's products
Best Sports Marketing & Promotion Ideas
Make sure your logo is on everything
Get a catchy slogan to use in all of your marketing materials
Use social media sites to generate buzz about upcoming events and promotions
Post pictures of the team's accomplishments on Facebook or Twitter for fans to see so that they can get excited about future games
Sponsor local charities- this will help you gain more exposure in the community while also giving back
Host a sports event
Create a Facebook page for your team
Offer free tickets to kids and seniors on game day
Sponsor local teams with small budgets
Hold a "Name the Team" contest before you start playing games
Create a sports team mascot
Get your team's name and logo on as many clothes, hats, and other apparel as possible.
Sponsor a local athlete or event to get the word out about your brand
Make sure you have a solid social media presence with an active account for not only your business but also for each player from the team
Create a team website and use social media to promote it
Promote your team at local events
Sponsor youth sports teams in the area
Offer free tickets as incentives for people to sign up for your email list or like your Facebook page.
Hold contests with prizes such as signed jerseys, autographed balls, and other merchandise.
Create a social media campaign to build up anticipation for the game
Create a buzz in the community by holding events like pep rallies, tailgating parties, and other fun activities
Host contests with prizes that are related to your team or sport
Advertise on TV or radio stations in your area
Create a catchy slogan for your team
Make sure people know the location of your stadium
Get players to sign autographs at public events and appearances, including schools and malls
Offer discounts on tickets if fans wear their team's colors or merchandise
Get the word out about your team with promotional t-shirts
Sponsor local events and businesses to spread awareness of your organization's mission
Host an event at your stadium for all ages, like a family picnic or holiday party
Offer free tickets to games as prizes for contests on social media sites
Promote your team's social media accounts
Hold a contest or giveaway for tickets and merchandise
Create an app that allows fans to interact with the team outside of games
Engage in marketing campaigns on other sports teams' social media accounts
Find a celebrity to endorse your product
Create a catchy slogan and put it on t-shirts, hats, and other marketing materials
Partner with an organization that has similar values as your company
Invest in social media advertising for targeted audiences
Encourage customers to share photos of themselves using your products online
Host a sports event
Create a catchy slogan for your team
Partner with local businesses to create sponsorship deals
Get social media involved by creating and posting shareable content on Facebook, Twitter, and Instagram
Promoting a Sports Franchise With Digital Content Experiences
Creating a digital content experience is an effective way to promote a sports franchise. For example, you can create a video in which the professional athlete appears.
Sports franchises who want to build their digital presence should consider using content marketing to gain exposure for themselves and their products.
Digital Content Experiences: The Promotional Power of the Sports Franchise
Vital Elements of Sports Marketing Activities for Sports Events
With the growing popularity and significance of sports events in the business world today, it is no wonder that there has been a surge in demand for services and products related to all sports.
A well-designed sports marketing campaign for a sporting event should have the following key elements:
In sports marketing, sponsorship is one of the essential elements. Sponsors use their services and products to promote a team or an event. They achieve this by using various marketing activities such as advertisements.
There are crucial elements that should be considered in planning a sports marketing campaign for an athletic event. The first is the venue, as it will determine who your target audience is. Next, you need to select a time of year when people will want it.
Conclusion
It's not too late to market your team and athletes. If you're struggling with sports marketing, we have a guide for you! We created this resource to help teams and athletes get the word out about their products through social media, email campaigns, podcasts, streaming services-the list goes on! Our company has been around since 2005, so we know what it takes to succeed in sports marketing. Contact us today if you want our consultation service or have questions that need answering.