Online Reputation Management : How to do ORM in 2023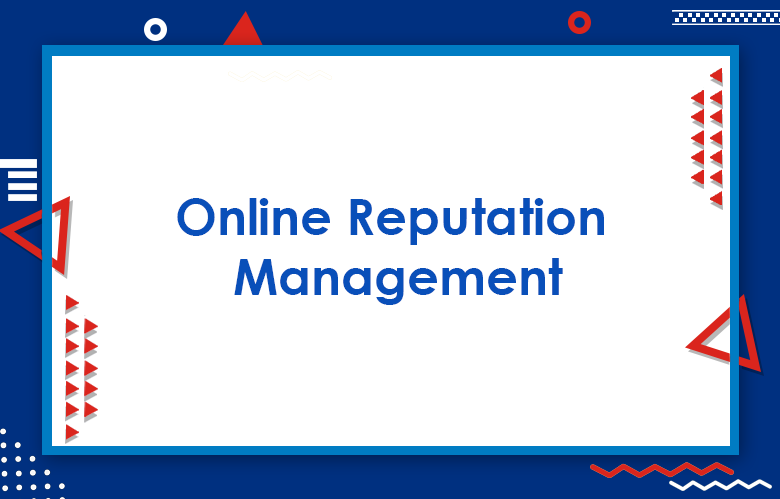 Online reputation management is more than social media monitoring. Most people are unaware of how online reputation management can affect sales and business. There is a crucial role of online reputation management in today's world. Businesses of any size can get benefit from this.
A couple of years ago, companies did not concentrate on engaging the customers but were only selling their products to the passive audience, but things have changed today.
For the success of any business, interacting and engaging with customers on social networks became vital. Whatever the size of the market, people are talking about them. They tweet about the company's products, review them, and post their experience.
Online Reputation Management
For any online business, reputation is becoming very important as customers search the internet and consider it a reliable source to know about the business. Prospective customers read online reviews about the company before they convert into actual customers. All these prove that what happens online will indeed affect his business.
Guide to Online Reputation Management
What is Online Reputation Management? Reputation management refers to influencing and controlling reputation. Reputation can be either about an individual or his business. The concept of public relations clubbed with social media is called online reputation management (ORM). In short, ORM deals with the reputation of a business on the net. For a better understanding of the concept, some examples of ORM include the feedback system on eBay & Wikipedia. To counter the criticisms that ORM is unethical, many firms are adopting pure ethical methods of ORM.
Some of the techniques used by reputation management firms include:
• Submission of online press releases.
• Creating links to third-party sites.
• Improving the tagging with the ultimate aim of SEO.
The operational modalities of ORMaim provide accurate and updated information about the individual or business entity. The process also ensures that unwanted and harmful information is filtered from the online content.
Some of the preliminary works that need to be done before actually going for ORM include:
1) Google yourself or your business entity.
2) Diagnose and find out which Google ranking category you are in.
3) Based on the outcome of steps 1 & 2 above, finalize the content of the work you need to do.
Online Reputation Management Tools:
This critical function of ORM has some tools that can be used to monitor the ORM effectively. User-generated media, blogs, and discussion forums have to change the flow of information about your company on the net. As such, it is essential that you may be able to use many tools/websites offering the required help in this direction.
Some of the tools/sites are mentioned below for your ready reference:
1) Sites like claimed.com, findmeon.com, freeyourid.com, garlik.com, etc., help you manage your identity.
2) Manage your reputation through sites like repvine.com, reputationdefender.com, etc.
3) Websites like comwat.com, otherego.com, profilebuilder.com, etc., help manage online profiles.
The need to monitor and manage ORM arises because you need to observe the views expressed by viewers of your content and ensure no negative remarks.
Negativity, in today's world, where 24×7 access to content is available throughout the world, can catch like wildfire and destroy the image of the business entity.
Now that you are convinced that you need to monitor your ORM, below are some tools that will be handy for this purpose.
1) IFTTT (if this happens, then do that) is the best option for monitoring the ORM. As a marketer, you create a recipe (set of rules) by choosing trigger and action channels.
2) Track employee mentions is a tool facilitated by Me On The Web (from Google) where you can get a notification when personal data is available on the web. This tool enables you to track the mentions of the senior staff on the web.
3) Filter instant social searches (using a tool called IceRocket).
Online Reputation Management Tips & Techniques:
ORM is a long-term process and needs constant refinement of various tips and techniques the marketer employs.   Below is some information in this direction, including using social media.
• Removal of negative links.
• Removal of negative comments.
• Create infographics.
• Ensure tweets daily.
• Write a guest blog
• Write a press release and add it to pr.com.
Online Reputation Management is a continuous process that constantly monitors the online content and filters the negative remarks/comments.
Online Reputation Management Techniques 
All the brands concerned about their online reputation must follow these online reputation techniques. Know what the internet is saying about the business. Sign up for Google's news alert. You can seek alerts for either the business name or the brand name of your character. Pay attention to where are how the word is mentioned.
To manage a positive online reputation, know your influence. Type your name and look at the first pages of the search results. There can be negative talk about the business or the brand not on the first page but on the following pages.
If there is any negative remark about the business from an unhappy customer on social media, respond to it immediately. Owning up to mistakes repairs the damage significantly and gives the feeling to the customers that customer service is a serious matter to the business.
Likewise, if you see a positive comment about the business or the company, do not forget to reward the person with a coupon or a freebie to thank them.
People related to the business must be cautious about business activities and nonbusiness events. These can also affect the reputation of the self and the company online. The more quality content the businesses offer the audience, the more authority the brand name will carry.
Online Reputation Management Tools
Some companies offer online reputation management services. Some of these services are free, and some of them are paid for. Google Alerts is one of the top online reputation management tools. This free service can be set up for email alerts for the business or product name.
Whenever the business name of the product name is mentioned anywhere online, you can get an automated email alert.
Branding yourself is another online reputation management tool. You can get recommendations for site optimization. ReviewPush, Sendible, etc., helps to monitor the online reviews of businesses and products. Google My Business is another impressive tool for checking reviews.
If the business gains favorable reviews, it will be given a higher search rank on Google My Business Page.
A Social Mention tool can be used to manage the online reputation on social media. This is a free service.
Whenever someone talks about the brand and social media, the business owner can know it, and this helps identify if there are any negative reviews about the brand. Social Searcher is another social media online reputation management tool.
Reputation Management in the Age of Current Digital Marketing
Digital Marketing has become like an ocean day by day, with new marketers, new people, and more and more users adding every day to make it much more prominent across the web. Digital marketing is a powerful weapon to target consumers towards the products and services marketers today.
Numerous companies, firms, e-commerce sites, e-shopping sites, and entrepreneurs are crowded across the web, and it is not very easy today to stamp one's presence across this web ocean. It is also not easy to maintain and manage the reputation of a company that already has its presence.
So, reputation management is essential today to drive people and gain their trust.
Maintaining a strong brand image is very important to success across the web. Sometimes you may encounter negative comments and negativities on your brands, products, and services at different places on the web as a part of one's negative tactics on your company, or it may occur unintentionally also.
So, one must not leave these types of things as they may impact a long time on the company or brand and sometimes may completely pull down.
So it is essential to build up a solid online reputation management strategy by consulting your digital marketer manager or hiring a digital marketing agency that can offer you the best services across the web.
Reputation management can help companies be transparent and ensure the people of their quality and focused services. Always be proactive, get ready to face challenges, and be strong to build a strong loyalty mark between your brand and your consumers.
Digital marketing agencies can help you by providing SEO, blogging, reputation management for social media profiles, etc. Social media reputation management and corporate reputation management are essential to building trust and maintaining the reputation positively to boost marketing.