Reddit Marketing for Business: Guide to Marketing on Reddit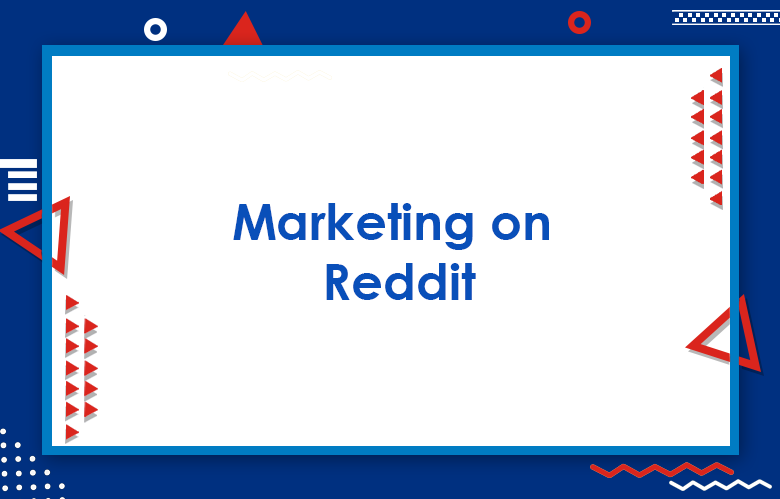 Reddit Marketing: Reddit platform is the best destination for exciting and social-related news. It is the best place for effective website promotion. The Reddit platform consists of different categories with subreddits. The emails need not be verified to start with the Reddit platform.
The Karma feature on Reddit reveals the standing of your account based on the comments and the post links. Reddit is also the best one to choose for your marketing practices. While joining Reddit, it is essential to choose the best username, as it can't be changed after registration.
Everything you have posted on this platform was archived, and the Karma can't be transferred if you have restarted the account with another name. Here is the best guide for marketing on Reddit.
How to be active on Reddit?
Reddit users generally love unique and quality content that is interesting and funny. The majority of the users on Reddit are male people aged between 35 to 45 years and not far behind 25 years.
Generally, if you go through Reddit sites, you can observe the default subreddits without enabling the customization. The users can select the subreddits to get similar content based on their interests and be active on the platform.
Why you should try Reddit Marketing
1: It's social media that works
2: It's a board full of highly specialized niches
3: You have a golden opportunity to build up a community
Reddit for Business Marketing
To start marketing on Reddit, the first you have to go for is to create the account. As we already discussed that you don't need any mail verification. The honest efforts on this platform work for your marketing strategy.
Marketers must approach clients by choosing the best subreddits relevant to them and basing their interests. So that you can find out what they are saying, you can also interact with the community based on your choice legitimately.
If you can jump on to the front line with Reddit advertising marketing efforts, you can target the audience with your ads. Self-serve advertising matters on the Reddit platform, ad; it matters certain things that can help your business succeed.
Marketing on Reddit
Do your research
Bring value
Help give the subreddit what it wants
Transition to self-promotion
Relevant and repetitive self-promotion should come with a negative connotation.
Careful not to spam, or you'll get banned
Keep your username short, and don't use special characters
Create a separate account just for marketing your product
Always address criticism constructively
When you're helping someone with an issue, don't sell to them. Lead them through the problem to a solution without selling it.
You do not have to spend money
Start with a community first, then grow yourself
Share your expertise
Be consistent
Be patient and think long term
Don't engage with the haters
Spend time understanding how the community works
Use gifs and images that aren't boring
Reddit is all about the upvote! Focus on upvoting comments and posts.
Comment early and often – your first three comments will get the most upvotes.
Co-create content
Follow the right subreddits
Leave thoughtful comments
Build relationships with your followers
Share valuable links regularly
Reddit for Startups and SEO
If you are an excellent digital marketing expert and have a good interest in Reddit, then you have to go well with the subreddits and, if necessary, create your one.
A startup can get a lot from the Reddit platform. The Feedback and the validation can be obtained from Reddit, and it is best to have good communities at least two and must be populated with newbies. People can share their suggestions and insights, which can be very useful to startups to promote their blogs and site better.
You can also receive expert advice through the subreddits under the Marketing Advice Reddit and learn subreddits on the platform. Many genuine people on the forum will be willing to spend at least thirty minutes writing and replying to the posts.
Subreddits are very helpful for the building of the local community. It is also beneficial for startups to grab the best content-related ideas and several free expert advice.
Have you heard of Reddit Marketing? I know you have.
Join r/entrepreneur and r/smallbiz
Post in these subreddits without spamming
Respond to users' comments within 24 hours
Flood the page with a value
Offer to help them with marketing/social media insights
Use the subreddits you're already posting on
Comment your way to success
Inject humor into your comments
Repost your links across different subreddits
Post in the AM and PM to see 100% daily growth
Learn how to market on Reddit the right way
1: Find subreddits relevant to your niche
2: Read the rules inside each subreddit
3: Respond to comments and posts relevant to your niche
4: Connect with users and build relationships
How to Use Reddit for your business
1: Check out my post on how to use Reddit for market research here
2: Create posts that are specific to a subreddit community
3: Don't be overly promotional when sharing your content
4: Use the 'Reddit Console.'
Reddit is an excellent way to market your business
1: Reddit is one of the best social media platforms for driving engagement
2: The best and easiest time to post on Reddit is at 2 AM
3: Use the right technology to post on Reddit
4: Best practice for posting in subreddits to drive traffic to your website
Reddit for Product Promotion
Reddit is one of the best places to promote your products and can get sales to boost. First, you must become the best Reddit user, get engaged with the platform, and install the suites required for Reddit to support your browser.
Here's why you need to start using Reddit for product promotion
You're missing out on niche, high-quality traffic sources
Your competitors are using Reddit
You don't have to be a marketer to build an engaged audience on Reddit
This is precisely how I use it for Product Management Marketing
A zero budget is needed.
Ask readers for permission before posting.
Post on related boards only
Choose a Relevant SubReddit. Example: /r/laptops/, not /r/gaming/
Ensure you're posting products that attract those audiences.
Your Reddit post should be more like a comment than a stand-alone post.
Be a good Redditor
Use relevant subreddits and topics
Have a catchy title that tells a story
Run your subreddit if possible
Don't just submit your post and move on
Filter out subreddits that don't suit your post
Include a descriptive title
Link with your profile/university or other authority accounts
Submit at the right time of day
Create well multiple accounts and make at least five accounts, one for personal use, two for marketing, and another for backup accounts. Don't even utilize your budget for marketing purposes.
Gain Karma and boost your reputation, which means if anyone has commented on your post can bring you lots of upvotes on the platform. You can target your audience by finding the subreddits on the forum.
Reddit has an efficient targeting suite where you can run your ads on the platforms. You can also drive good traffic by requesting people to check your new design.
Reddit is the best platform in which you can go with your marketing efforts and can boost your SEO too. It is the best platform for startup marketing, as new marketing professionals can learn a lot from the experts on this platform.