How to Create a Social Media Marketing Plan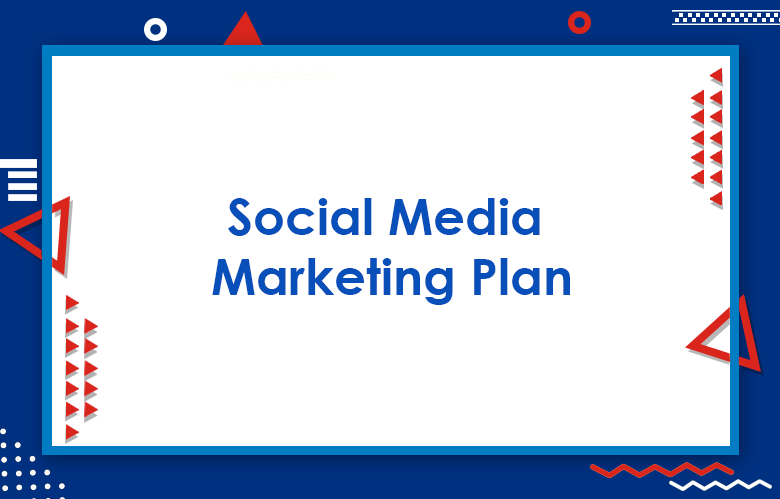 Social Media Marketing Plan: We all know how effective social media is in any business, from start-up to entrepreneur. Also, more than 73% of marketers stated that social media is the only marketing channel to explore their marketing skills that enhance the business's growth.
It is the most engaging marketing category that helps in engaging the audience and boost sales. Simultaneously the perfect social media management plan is required to continue the conversions. Here are strategies that can be used to build effective social media marketing.
The only thing that works for your business is a marketing plan
1. Define your goal
2. Brainstorm a list of actionable ideas
3. Narrow down your list of ideas to 5 things you will do in the next 30 days
4. Execute all 5 things over the next 30 days. And remember; Measure and Analyze!
5. Create a Social Media Marketing Plan Calendar and move on the next month's marketing plan
Struggling to write a social media marketing plan
1. Understand your goals
2. Identify potential roles
3. Define your audience
4. Develop your strategy
5. Identify an editorial calendar
Social Media Marketing Plan
Sketch the social media marketing objectives:
Understand the purpose of implementing a social media management plan is an essential step to your business's success.
Plan social media scheduling and promotion strategies:
Make sure to find the practical social media tools to schedule your content and start publishing consistently.
Before we get started, you should put together a social media marketing plan.
1. First, you need to define your goals
2. You also need to identify your target audience
Focus on Quality:
Creating high-quality content is the most required plan to reach a real-time audience on social media platforms.
Deliver the right quantity of data through analysis:
Analyze multiple sources to establish the right quantity of data that can generate massive audience traffic.
Get your social media goal:
Out the social media marketing goals before executing the business promotional strategies that can find the conversions.
Know pin to pin information about the audience:
Get to know everything about customer behavior and generate the content that holds the customer engagement.
Evaluate and adjust your strategy:
Make sure to plan the perfect social media marketing strategy by evaluating the business assets.
Social media channel choices:
Choose the right and the most engaging social media platforms that can help you improve the ROI of your business.
Get your Social Media Plan
1. Understand what you're trying to achieve
2. Create a budget
3. Put everything in writing
4. Share it with your team
Find the business conversations consistently:
Concentrating on business conversations can help in building the perfect social media management strategy.
Research your target audience:
Research the audiences using the different types of social media platforms on different devices and target them with your content.
Establish your most important metrics:
Gather the all-social media channel metrics to evaluate your business performance.
Dig into what your competitors are doing:
Monitor how your competitors are reaching the audience and their engagement factors.
Create and curate engaging social content:
Focus on creating audience focussed content that maintains the business brand reputation.
If you don't have a marketing plan, your social media will be a mess
1. Write down your goals
2. Create a content calendar
3. Schedule time every week to keep posting
4. Manage and edit posts
5. Use Instagram business tools
Make timeliness a top priority:
The timeliness of the business can be used to access the consumer data that helps in making business decisions.
Analyze what is working and whatnot:
Before creating the content for social media, the audience checks what works better and whatnot.
Know the marketing challenges and win the customers:
Always reach multiple social media platforms to understand the challenges and elaborate your marketing strategies that win the customers.
Do a social media audit:
Social media auditing one of the top aspects for businesses to know what are the most critical issues.
Set up accounts and improve profiles:
Build up the social media accounts as many as possible and enhance the profile engagement tactics.
Understand the importance of analyzing your data
1. How and why to use analytics
2. Why do you need Churn and Retention reports?
3. Why are channels important?
4. Why must you have a measurement dashboard?
Find inspiration:
Reach the industry leaders and relevant brands to know what they are implementing to find the most out of your business.
Create a social media content calendar:
Set up the social media content calendar to elevate your business promotional methods.
Choose Your Social Networks:
Select the right social media networks where your business content keeps continuous customer engagement.
Plan the Content You'll Share:
Stick to deliver the most innovative content that goes viral through the activity of sharing.
Automate Repetitive Tasks with IFTTT:
IFTTT helps businesses in connecting all the devices and apps that let them implement the automation.
Nailing down your social media strategy?
1. Research your hashtags–use #vizualizeit
2. Do you have the right people in your team?
3. What millennial market segment is best for you?
4. Use this formula to funnel website traffic to Instagram
Improve Your Customer Service:
Let your business brand be on social media to offer customer service from your profile itself.
Add call-to-action in your bio:
Adding the call-to-action can let the audience take the action that you need to find conversions.
Provide key contact details:
Include the contact details of your business that build the customers' trust that finds the sales conversions.
What does your social media marketing plan look like?
1. Translate your ideas into concrete action steps
2. Make sure every action is tied with a step of your growth framework
3. Set yourself a schedule so you can keep track of the results
4. Make sure all your content is 100% original
5. Make sure you have a gut feeling about what works and what doesn't. Always test, learn and adapt.
Show personality (but not too much):
Don't be identical to generating similar business activities and be like the competitors to gain the audience.
Be Charming (Tools Can Help!):
Find the trending social media management tools that can let you generate real-time business results.
A Social Media Marketing Plan will transform your small business
1. It will grow your leads and sales
2. It will help you generate more traffic
3. It will make you look more professional
4. It will improve your customer service
5. It will save time and money
Auditing the past performance of social media:
Analyze the previous ad campaigns' performance on social media channels and uniquely deliver such type of content.
Create audience personas:
The creation of audience personas can let you enhance the business performance.
Create a variety of rich content:
Hire the experts to create brand-engaging content that helps to elevate your business to a global audience.
This is why so many people fail at social media marketing
1. They don't set specific, actionable goals
2. They put off planning
3. They hit the publish button too quickly
4. They're posting without a strategy
5. They're posting too much about themselves and not enough about their customers.
Evaluate your social media budget:
Estimate the social media ad campaign budget you are ready to invest in and spend huge on the promotions.
Build a Community:
Building the strong and most engaging community across social media platforms to gain brand popularity.
Run Cross-Channel Campaigns:
Execution of cross-channel ad campaign promotions is the best performing strategy to find sales growth.
If you don't have an SMM plan, then you are flying blind
1. The first step to creating an effective social media marketing plan is setting objectives.
2. How do you know what's working and what's not if you don't set clear objectives?
3. You should be adding content consistently – every day if possible.
4. Automation will help you become consistent
5. Use automation responsibly
Implement Live Streaming:
Live video streaming is another added benefit for businesses to show their brand products to define how they can help.
Try to modify the URL when you have promotions:
Changing the URL when the promotions are one of the most significant aspects of the social media management plan.
Want to create a social media marketing plan for your business?
1. Build 5 solid engagement strategies
2. Engage with your audience every 2 hours
3. Don't post promotional content more than twice a day
Make sure that your links work:
Always monitor the links that you share on all the social media platforms and remove the broken links.
Update your profile regularly:
Updating your social media profiles regularly can be another advantage of improving website traffic.
I've created a template to plan your social media marketing for the year
1. Figure out your end-goal(s)
2. Look at historical data to find your winning formula
3. Learn about your account's biggest strengths
4. Create a super detailed calendar for posts and engagement
5. Set up your account automation tools and stay ahead of the curve
Check your privacy settings:
Make sure to check the privacy settings to avoid hackers draining your brand reputation.
Business needs a plan for social media
1. Who will be in charge of the plan?
2. What sort of system do you want?
3. What platforms you'll use?
4. How will updates be scheduled
5. How often will you share content
6. Create a Social Media Calendar
7. Make sure you have a strategy for each week and month for the next year.
8. Work out a budget, work to a budget
Conclusion:
Audience engagement through the optimization of content is the only goal of the business. They don't have the perfect plan for handling the social media platforms and fail in improving the ROI. These are the most challenging digital marketing days where you need to focus more and more.