How to Become a Successful Social Media Marketing Consultant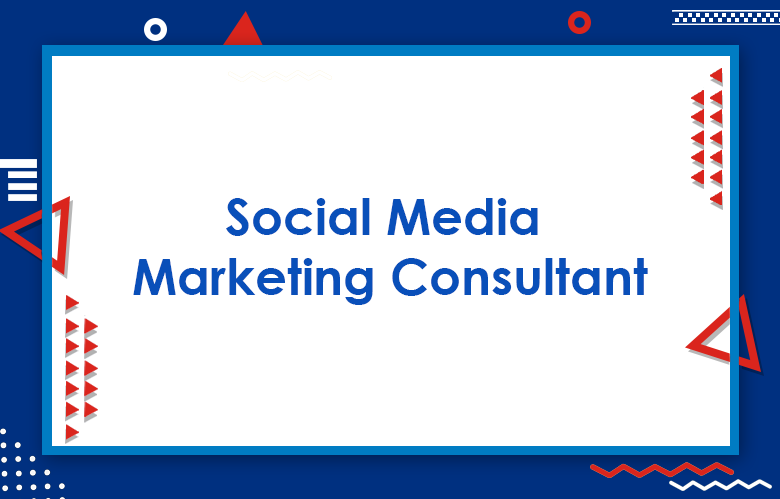 With the incremental shift in companies going digital and e-commerce surging up as the most preferred platform for business, social media marketing has become essential.
The latter necessarily doesn't signify advertising only. There are several ways to it. A part of marketing in the virtual world might be social media listening and engagement. A business monitors the customer conversations and responses relevant to its purpose available on the platform.
Whereas, if one wishes to measure business growth and related variables, then one starts analyzing and using the available analysis tools in the social media interface.
What Does a Social Media Marketing Consultant Do?
Social media advertising becomes inadvertently vital when an e-commerce business is stringent about its targets and wishes to spread rapidly towards growth.
Social Media Marketing Consultant
As a business owner, you require your business to gather a firm footing in the virtual world if you wish to prevail. How is that possible? This question is relevant because it's only through socializing in the preferred social media platforms like Facebook, Twitter, Instagram, etc., that a business can make itself known.
If your social media presence is low, then the trust factor also reduces. People don't own up at your length, and this causes a gap in customer-centric communication.
So, to handle social media favorably, one should hire a Social Media Marketing Consultant to draw in the benefits articulately for your business concerns.
So, it is high time you engage a Social Media Marketing Consultant with your firm to draw in the business benefits from social media marketing for your products and services of your company.
Social Media Marketing Audit
Well, as you scourge through the ocean of information available on the internet about your customers, you got to filter out the cream and leave the scum. In polished words, the process is called Social Media Marketing Audit.
During an audit, all irrelevant stuff like false information or duplicated data, imposter accounts, and redundant data is identified and removed. After that, new growth opportunities and means of engaging audiences are created.
Social Media Marketing Coaching Sessions or Retainers
Anybody, who is a beginner in the social media platform, will find it difficult to make his way through the seemingly endless opportunities here. So, one must get trained towards specificity so that time isn't wasted and goals are reached sooner with eloquence.
Investing time in training and coaching will only leave the concerned more equipped and confident to handle emergencies if any. Learning social media marketing is undoubtedly an asset, so investing your time in to gain some insight into the same by attending Social Media Marketing Coaching Sessions or Retainers, you can undoubtedly take your business to newer heights.
Social Media Marketing Training
When you get Social Media Marketing Training, you acquire skills to engage the community around your business. You start valuing the right things from the irrelevant ones; eventually, promote the brand name by positioning your business most pleasantly.
If, in case, you lack handling capabilities at any point in time, you can well resort to the Social Media Training provided.
Social Media Marketing Manager
A Social Media Marketing Manager has to be adept at creating a website reflecting the business and fill it up with relevant, attractive, and convincing content. The site and content should be able to hold interest in the visitors.
Interactive forms or pages must be employed to know the customers well. A person who can communicate with the website, which is the first interface between the business and its buyer, will find more credibility in the brand.
Typical Social Media Consultant Tasks
1. Create a portfolio of client case studies
2. Build Offline and Online Network
3. Produce an engaging Instagram content
4. Follow Timing & Uniqueness
5. Use Unique Approach to standout
5. Generate Leads
6. Engage with the large audience using Live
Social Media Consultant Checklist
Always Research
Start Getting Clients
Set up Your Quality Workstation
Choose Your Niche
Offer Unique Digital Services & Products
Practice well and implement it
Don't Make Common Mistakes.
Acquire Required Skills
Get some Local Businesses as Your First Clients
Define your hourly rates & budgets
Start Freelancing
Hire People online to Help You
Setup Fund to do advertising your personal brand
Create Your Strategy
Build Up Your Assets
Drive More Conversions using Social Media
Account Creation and Setup for New Businesses
Facebook
A personal Facebook account has to be created first to obtain a Facebook page for your business.
Once your own Facebook account exists, you can create the desired page by following the directions mentioned on the platform itself.
So, you require furnishing your company's information and then get started with popularizing your business.
People can communicate through this portal worldwide, and with a little investment, you can reach out to many.
LinkedIn
You first need to acquire a personal LinkedIn account and then move towards creating a company page.
After logging in to your account, click on interests>Companies>Create.
The next step is entering all the company information sought here, including the URL of your website.
Twitter
Here, it's easy signing up for Twitter. Just follow the instructions and fill in the required information for creating your Twitter account.
After that, you can select a username and solve Captcha to enter into your account.
Pinterest
Go to pinterest.com and start creating your profile.
Furnish relevant information and fill out the details about your business.
You got to read through the terms and conditions and accept them.
Then click on 'create an account.'
Instagram
Firstly, here you need to download and install the Instagram application.
You got to register yourself then and create a username and password.
One advantage here is, if you are a Facebook account holder, then you will be automatically attached to Instagram.
Social Media Marketing Strategy Session
A Social Media Marketing Strategy Session is the summary of every aspect, which you are planning to undertake and hoping to accomplish on social media. As the word "strategy" suggests, it's all about careful planning and indentation of your lofty business dreams into more feasible ones. Your plan should be realistic, and goals should be short-term and achievable. A few tricks of the trade are as follows:
Set immediate and attainable targets
Track the meaningful metrics
Shape your audience and gather real-world data about the same.
Conduct competitive analysis and engage in social listening.
Cross-check the current efforts and chuck out irrelevant stuff like fake accounts.
Social Media Marketing Analytics and Insights
Social Media Marketing Analytics & Insights is all about analyzing at every step of action. Evolving useful insights can take your business to the level you have always dreamt of.
It's a consistent effort that needs to be practiced diligently at every step of your business growth. Social Media Marketing Analytics and Insights, if done correctly, can hold your business from falling. Several entrepreneurs have given up on the digital base as they failed in proper analysis and building a perspective for growth.
Social Media Advertising Management
In the virtual world, it's only about playing yourself again and again with renewed interest to capture your audience actively. All the algorithms, competitors, and apathy play their first foot in advertising your business to your target customers.
So, Social Media Advertising cannot be neglected to the slightest tune. That's because it's a straightforward communication between your business and its buyers. It is high time you look at Social Media Advertising Management!
Conclusion
Never be overconfident with the availability of facilities over the internet to boom your business. Apart from high-end technologies, a sharp analytical mind backed up with profound experience is mandatory. After all, nothing can replace human intuition when it comes to business.