Political Marketing Trends: Podcasting, OTT and CTV Advertising for Elections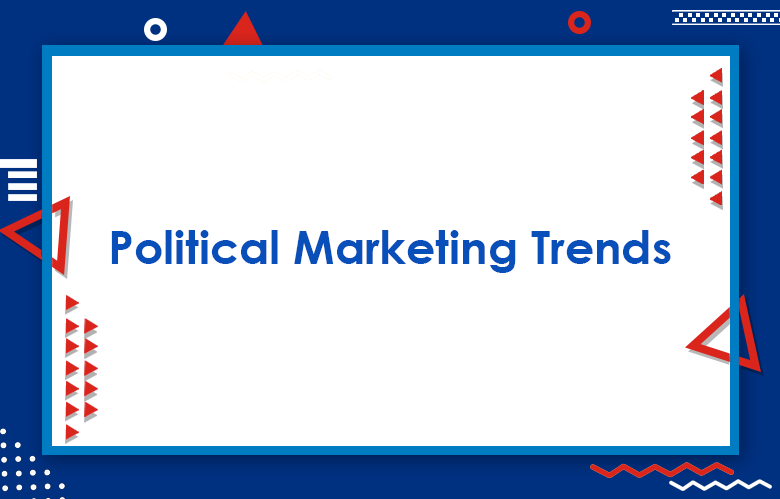 The economies change, political powers change, and henceforth marketing changes, so why shouldn't the advertising techniques be different? It's time to throw the old advertising booklet out the window and apply the strategies of making elections effective and efficient, which will and can gain you momentum in these challenging days.
Elections are always very competitive, and well, truth be told, if you don't have a good strategy and a plan to be seen by the public, there are high chances you will fail. So, for starters, Covid-19, which has turned out to a big challenge for the economies and political parties, was a blessing in disguise. It allows the current and coming regime to change its patterns and revive the economy.
Be it OTT, podcasting, DOOH, CTV advertising, or digital videos. These new ways to advertise about your candidacy and running for elections can reach a wider public and give you a first-hand experience to look techno-savvy, smart, and ready to change the pattern of the monotonous economy. Let's take a look at the top political trends which can help you better strategize.
Podcasting for Elections
Podcasts have been there in the industry for quite a while, but only in recent times have they begun to flourish. As per research and surveys. People love to hear podcasts while they are maybe cooking's learning, or driving, so a way to target the public and changing the advertisement trend for political campaigns is through podcasting.
India has various platforms where you can upload your podcast, talk about your views, your dreams, your plans for free and create a fan base for yourself.
Some of the podcast platforms in India are Amazon Music with free access and selective streaming, Apple Music, Gaana- Being used the most by the common public for its free access, selective streaming, and even track downloading.
Some of the other podcasts channels of India are Jio Saavan, Google Play Music, Hungama, Spotify, Wynk, Youtube Music, Sound Cloud, and many more.
The best way to reach a wider public is through uploading podcasts on every platform, making yourself heard, and most of all, paving the way for yourself during these competitive days.
DOOH Marketing for Elections
Digital out-of-home marketing trend is all about making your banners, ads look pretty, eye catchy, and making voters, candidates stop in their tracks and actually be amazed by the thought.
The motion DOO advertisements are said to capture audiences' attention, and that, in fact, there have been studies on the same static that customers love motion advertisements than the traditional ways of newspapers or magazines.
DOOH is done with geo-tracking, geo-fencing, retargeting, etc.; this means that if you are in a certain location limit, ad the advertisements have been geo-targeted for a certain place, says Delhi. Every person in the locality using the phone would be able to see the ad pop up.
This new marketing trend has reduced human intervention and made the lives of customers and target groups fast. Obviously, due to less human interaction and modern advertising techniques, it has received a backlash from other competitors. Still, well, this is the new trend, and it's time to change accordingly.
OTT Marketing for Elections
TV was about a few years ago was a go-to advertising place for all the political leaders. Still, with a shift in consumer behavior, the demand has changed, and to reach a wider public, who have switched from the boring tv channels to OTT platforms, it's high time the marketing of political campaigns change.
The OTT platforms vary from country to country. In India, we have some major players such as Netflix, Amazon Prime, Sony Liv, Mubi, Viu, ALT Balaji, Disney + Hotstar, Eros Now, Voot, ZEE5, Ullu, and well, with companies figuring out OTT is the next big thing, the platforms are increasing every day.
With the onset of Covid-19 and a lot of spare time in the public's hands, the active social media hours rose, and well, now most people are highly active there. Taking this as an opportunity, the candidates can flock to these platforms and ensure voters know what they are up to and what they plan to do.
For instance, in the 2016 US election, Donald Trump and Hillary Clinton spent about $81 million just in social media advertisements to reach a wider public and expand their horizons.
Now with US elections coming in close, imagine what the advertisements would spending be worth? As per surveys, it is anticipated that the marketing budget for social media and OTT platforms would cross $10 billion and create new benchmarks for the coming generations!
However, many social media platforms have banned political ads or offered controls if the public wants to see these advertisements related to political campaigns.
For example- Twitter has banned political ads together, but Facebook has offered controls to the public to reduce this political marketing advertisement.
The customer patterns are changing, and to go a long way politically, the candidates wishing to run for the coming elections have to change their pattern of spreading joy and knowledge about what they wish to do.
With technology and new ways to market and pave a way to be a superior increase, the suppliers and political leaders have to change their pattern of spreading knowledge and reaching a wider public set.
With the stay-at-home policies increasing over COVID-19, the new ways to market would be the best way to win and increase your market presence. So, the basic recommendation in the political marketing trend is to go with the public's demand; if they love podcasts, create podcasts, reach them digitally, showcase your advertisements, talk about your story and why you wish to run.
In the end, it is all about making a statement. Don't be late in accepting the new marketing trends; the old ones are out and about, and the new policies are here to stick. Adapt, change and win.