The AI Marketing Engineer – Next Big Role in Tech Marketing?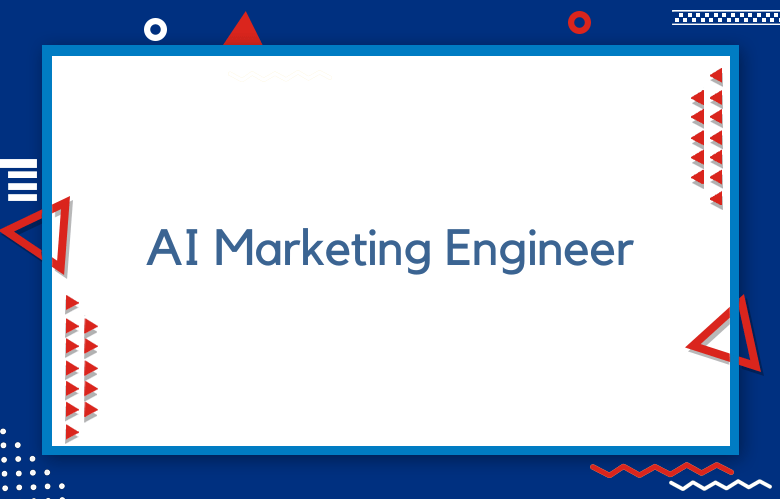 The marketing field has undergone a significant transformation in the last decade thanks to the advent of technology. As businesses incorporate data-driven decision-making into their strategic planning, the marketing professional's role has become more complex. But a new job title is being buzzed about in tech marketing circles – the AI Marketing Engineer. We'll explore what this job entails, why it's gaining popularity, and what the future holds for those who pursue this career path.
The AI Marketing Engineer is being touted as the next big thing in tech marketing, and for good reason. The job involves developing and executing marketing strategies utilizing artificial intelligence (AI) technology.
This means working closely with data science teams to develop predictive models to forecast market trends, optimize advertising campaigns, and analyze customer behavior. It also involves ensuring that AI-driven marketing campaigns are operating at peak efficiency.
What is an AI Marketing Engineer?
An AI Marketing Engineer is responsible for developing, deploying, maintaining, and optimizing AI-driven marketing technology solutions. They work on machines that learn through AI algorithms, automation software, and cognitive applications.
They also collect, organize, analyze, and interpret data to determine trends and insights that aid in creating marketing campaigns. They focus on enriching customer experiences through personalization and delivering targeted campaigns to drive revenue growth.
Why is the AI Marketing Engineer Becoming a Crucial Role in Tech Marketing?
Data is everywhere, and companies are leveraging it to drive growth and create better customer experiences, leading to better sales and revenue. With AI, it's now possible to collect, process, and analyze large volumes of data and utilize it for targeted campaigns.
AI Marketing Engineers are the ones who hold the responsibility for using emerging technologies to develop marketing strategies optimized for growth and success in the digital age.
This job is essential due to the increasing usage of AI in marketing and the demand for a deeper understanding of consumer data and customer behavior.
How AI can Revolutionize Marketing
AI enables marketers to gather vast amounts of data, analyze it quickly, and extract valuable insights. With this, marketers can create personalized marketing campaigns, target specific audiences, predict customer behavior, and optimize marketing strategies in real time. AI-based solutions can also automate time-consuming tasks such as lead scoring, content creation, and A/B testing, freeing marketers' time to focus on strategic planning and campaign optimization.
What Skills and Qualifications are Required for an AI Marketing Engineer?
To get into this role, you need to have a mix of technical skills and marketing expertise. For instance, a bachelor's degree in marketing, computer science, or a related field is essential.
Along with that, some critical competencies include knowledge of programming languages like Python and R, SQL, machine learning, analytics, and big data.
AI Marketing Engineers should also have excellent analytical and coordination skills, work collaboratively, and demonstrate critical thinking and problem-solving abilities.
Moreover, experience with marketing automation tools and CRM technology and experience working with data platforms like Google Analytics, Oracle, or equivalent data stores is required.
What are the Different Job Prospects for AI Marketing Engineers?
As marketing moves towards personalization, the role of an AI Marketing Engineer is becoming increasingly relevant, and the career prospects are enormous. Various job opportunities in big and small companies demand AI-driven marketing solutions.
An AI Marketing Engineer can expect to work with product development teams, marketing agencies, and data scientists to implement AI-based solutions to improve customer engagement and revenue growth.
They can work across banking, e-commerce, healthcare, and more industries. The average salary for an AI Marketing Engineer ranges between $80,000 to $130,000 per annum, depending on the experience and expertise of the individual.
The Role of AI Marketing Engineer in Digital Marketing
The AI Marketing Engineer is crucial in transforming how companies interact with customers.
They use AI-powered tools to analyze customer data, such as browsing history, engagement metrics, and purchase behaviors, and develop predictive algorithms to anticipate customer needs and preferences.
Using this information, they design personalized content, offers, and recommendations that resonate with each customer on a deeper level.
The Future of AI Marketing Engineer
As AI continues to advance and become more accessible, the demand for AI Marketing Engineers is likely to increase in the coming years.
As mentioned earlier, the role is a blend of marketing, data science, and programming, which requires a unique skill set that only a few possess.
As companies continue to realize the value of AI-driven marketing, they are likely to invest in hiring more AI Marketing Engineers who can help them stay ahead of the curve.
With more companies adopting digital marketing strategies, AI Marketing Engineers will be required to take up more prominent roles.
This demand will increase the need for AI professionals to become skilled in data science, programming languages, AI, and machine learning to adapt to the ever-evolving landscape of AI technology.
Understanding the Role of AI Marketing Engineer
An AI Marketing Engineer primarily develops, implements, and manages AI-based marketing strategies to enhance business performance.
The professional must use artificial intelligence and machine learning expertise to build marketing models, create digital marketing campaigns, and analyze businesses' online data.
The engineer intends to help businesses improve customer experience, engagement, and retention rates through personalized marketing strategies.
Importance of AI Marketing Engineer in Tech Marketing
Integrating AI in tech marketing allows businesses to gather valuable insights about customer preferences, interests, and behaviors. Brands can then tailor their marketing messages to consumers in real time.
The AI Marketing Engineer plays a crucial role in developing these models and campaigns by helping the marketing team understand, build and deploy AI-powered tools necessary for effective and targeted marketing.
Conclusion
In conclusion, the AI Marketing Engineer is a position that's gaining traction in tech marketing circles due to the growing need for data-driven decision-making and the emergence of new technologies.
While the role requires a unique and complex skillset, those up to the challenge stand to gain a significant foothold in digital marketing. As AI continues to grow and evolve, the AI Marketing Engineer will likely become an even more integral part of marketing teams across industries.