A Day in the Life of a Social Media Manager: How to Become a Social Media Manager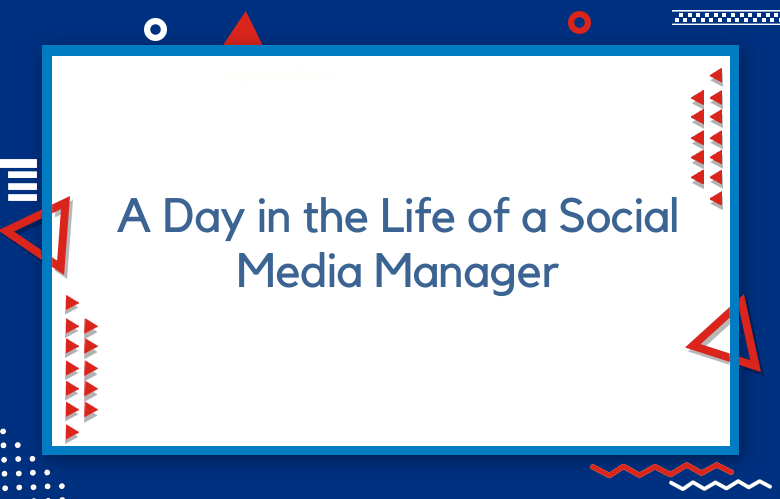 Social media managers will be responsible for maintaining the social media presence of their company. There are many different types of responsibilities that come with this job, but there is one thing that all show in common: getting to work with people every day.
Social Media Managers get to interact with customers, analyze data, and strategize about how best to engage potential prospects. They also get to encounter other members within the company by sharing new ideas or content! This post will define what you need to understand if you want to become a social media manager.
No two days are alike when you're in charge of running social media for a company. You have to be well prepared for anything, especially with the ever-changing landscape of technology and social media. Luckily, if you're thinking about pursuing a career as a Social Media Manager, this article will give you some insight into what your day might look like!
I'm going to talk about how I spend my time on an average day – from waking up early in the morning to check email before getting ready for work, all the way through checking out at the end of another long day. Let's get started!
What does a Social Media Manager do?
Social Media Managers are the liaisons between the company and its social media networks. They manage communications with customers on various platforms such as Facebook, Twitter, and LinkedIn.
A Social Media Manager is a jack-of-all-trades and master of digital platforms. They work with media teams to create shareable content, monitor conversations, and engage customers.
A social media manager is someone who organizes and promotes a business' presence on social networks. The only aim of a social media manager is to provide top-notch customer service through the platforms they control, which includes Twitter, Facebook.
Key Responsibilities of a Social Media Manager
Create and maintain social media accounts
Monitor social media for engagement and productivity
Respond to comments, questions, and complaints from followers on various platforms
Determine which posts are most popular and influential in engaging followers
Manage the content of each post by analyzing what works best with each platform's audience
Monitor the competition's social media accounts to see what is working for them and what isn't
Post content on social media channels, such as Facebook, Twitter, LinkedIn, Instagram, etc., based on the company's goals and objectives
Respond to comments or questions from followers promptly
Keep track of analytics data about posts and interactions with customers
Create content for social media
Monitor the performance of posts and make adjustments as needed
Share content from other people's pages or businesses on your company's page
Maintain a consistent voice across all platforms
Creating and managing the company's social media accounts
Monitoring trends in the industry
Posting on the company's social media account regularly, including links to content that is relevant to the company.
Responding to customer inquiries through social media channels
Create and post content that will attract, inform, and engage followers
Monitor social media platforms for engagement with the company's content
Engage with followers to answer questions or resolve issues
Respond to customer service inquiries on social media sites
Monitor social media channels for mentions of the company
Respond to customer complaints and questions promptly
Schedule posts on social media at least one week in advance, taking into consideration factors such as time zones and holidays
Manage all aspects of the company's social media accounts, including content creation and responding to followers' comments
Monitor and engage with social media channels
Create content that is engaging, creative, and informative
Respond to customer service requests on social media channels as they come in
Post consistently across all channels to increase brand awareness
Update the company's website with new blog posts or articles
Manage social media channels, including Facebook, Twitter, Instagram
Create content to post on social media channels
Engage with your followers by asking questions and responding to their posts
Monitor the performance of your posts and analyze data
Develop a social media strategy
Create and post content for the company's social media channels
Monitor performance of posts, comments, and other interactions
Engage with customers on social media channels
Report to management about trends in customer engagement
Social media strategy
Create content for social media channels, including posts and images
Manage accounts on various social media platforms (Facebook, Twitter, LinkedIn)
Engage with followers by responding to comments and questions promptly
Monitor the performance of your company's social media presence
A day in the life of a Social Media Manager
When I wake up in the morning, I always make sure to check my social media profiles. After that, it's time for breakfast! Then it's off to work. My day is filled with updating statuses and managing comments.
It's the best job ever! I wake up and check my phone to see if there are any new posts to comment on. Then, I log onto Facebook and post about some of the things we've been working on at work.
Ways to Become a Social Media Manager
Research the competition
Build relationships with influencers and your audience
Identify keywords for each platform to optimize posts and content
Post regularly, but not too often- no more than once per day, on average
Respond quickly to comments from followers
Study for an online degree in Social Media Marketing
Find internships, volunteer work, or apprenticeships that will give you experience in the field of social media management
Start a blog about social media marketing and become an expert on the topic
Research and study social media trends
Create a strategy for your company's social media accounts
Build relationships with influencers in the industry
Develop content that is engaging and exciting but also relevant to your audience
Research different social media platforms and the best ways to use them for your company's needs
Analyze what is happening in each platform, including how it can be used for marketing purposes
Find influencers who are relevant to your brand or industry
Monitor conversations on social media channels about your company, competitors, and industry topics
Start following people in your industry or niche
Engage with other users by liking, commenting, and sharing their posts
Make friends with influencers in your industry to get more visibility for you and your company's profile
Create a LinkedIn profile
Research social media managers at other companies to get an idea of what they do on the job.
Find out if your company is hiring for this position, and apply! If not, look for other companies that are hiring in this field.
Understand the different types of social media platforms- Facebook, Twitter, Instagram, Snapchat- and start following brands on them
Start thinking about how you would manage these accounts
Social Media Management Services you can offer
The best social media management services are likely to be highly customized and tailored to the client. In addition, you should have a portfolio of work completed for at least one customer to prove your value.
If you're looking for a meaningful, impactful career path that also pays well, social media management is the perfect fit.
Skills required to become an expert Social Media Manager
Strong communication skills
Web design and coding knowledge
Marketing and sales experience
Social media marketing expertise
Experience with content management systems, such as WordPress
Familiarity with social media platforms, including Facebook, Twitter, LinkedIn
The ability to create engaging content for specific audiences
Strong communication skills and the ability to work well in a team setting
Knowledge of Photoshop or other design software
a Basic understanding of Social Media platforms
Experience with managing social media accounts for a business or organization
Knowledge of how to create content that is engaging and engaging on social media channels
Ability to understand the value of different types of posts, such as links, images, videos, etc., and use them strategically
Strong written and verbal communication skills
Knowledge of social media platforms, including Facebook, Twitter, Instagram, Snapchat
Ability to work with a team to achieve goals
Familiarity with social media channels
Knowledge of how to engage and interact with followers on those channels
Ability to create content for specific social media platforms, such as Facebook or Twitter
Understanding of the latest trends in social media marketing
Needs to be knowledgeable in social media platforms and strategies
Able to create content that will resonate with the audience
Must have an understanding of how people use and engage on social media
Vital skills for writing, editing, and design
Conclusion
Being a social media manager can be exciting. But what does day-to-day life look like? What are the initial steps to take if you want to become one? This blog post has explored all these questions and more, but we've saved the best for last.
If this looks like something you are looking for, please contact us today for Social Media Marketing Consulting! We can help guide you through your career path with our years of experience in marketing strategy development.
The day of a social media manager is never the same. One day they might be creating content for one company and then suddenly have to switch gears to create content for another company. For this reason, you must constantly be learning new skills or at least keeping up with developments in your industry.
The best way to do this? Keep reading blogs like ours! If you found our blog post helpful, feel free to contact us about any concerns you may have about starting as a Social Media Manager or how we can help revamp your current strategy so that you get more sales from social media marketing.