100+ Ways A Digital Marketing Consultant Can Help You And Your Business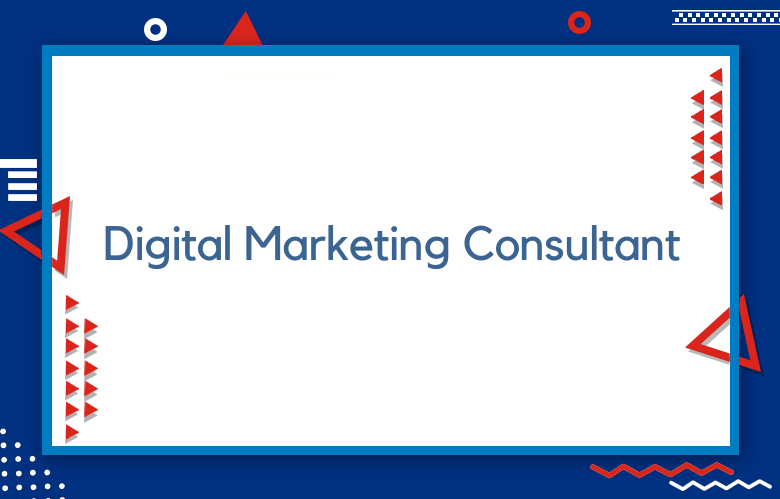 You might wonder what a digital marketing consultant does and how they can help your business. This post will discuss how a consultant can help you and your business, including -Strategy Development -Social Media Strategy -Website Optimization -Graphic Designing & Brand Identity –Digital Marketing Campaigns, And Advertising.
If you're a business brand owner and need help with your marketing, this post is for you! I'll be going over 100+ ways digital marketing consultants can help their clients.
Number of ways a Digital Marketing Consultant can help You and Your Business
Develop a digital marketing plan
Create content for your website, blogs, and social media channels
Manage your online reputation by monitoring reviews and comments on the internet
Offer expert advice to help you grow your business
Build a website to make your business more accessible
Create an SEO strategy that will help you rank higher in search engine results
Get your social media accounts set up and running with content
Develop a marketing plan for your company, including email campaigns, newsletters, blog posts, and press releases
Manage the digital aspects of your project
Develop a digital marketing strategy
Create catchy headlines and copy for your website to generate more traffic
Optimize your web pages, so they show up higher in search engine results
Use social media to promote your products or services, including Facebook, Twitter, Instagram, Linked In, etc.
Ensure you have an email list that is growing with people who are interested in what you're offering
Develop a marketing strategy that is tailored to your business and goals
Create content that will help you achieve your goals, such as blog posts or videos
Promote the content to people who are interested in what you have to offer
Track how well your strategy is working by analyzing data on traffic, conversions, and more
Understand your business goals
Evaluate the competition
Develop a digital marketing strategy that aligns with your business goals
Create an effective content calendar that includes social media posts, blog posts, and email newsletters
Manage all of your online advertising campaigns to increase brand awareness and conversions
Create a website for your business
Promote your business on social media
Offer SEO services to help improve your search engine rankings
Provide content marketing strategies that will engage and keep visitors on the site longer
Help you create an email marketing campaign with targeted messages, offers, and promotions
Increase your website traffic
Improve your SEO ranking
Create a social media strategy to grow an audience and build brand awareness
Offer marketing support for events, conferences, or tradeshows
Provide content creation services, including blogs, infographics, video production, and more
Digital marketing consultants can help you create a business plan
They can also help you with your social media strategy, including creating an account and scheduling posts
A digital marketing consultant will be able to find the best keywords for your website
If you need content for your website or blog, they can do that too- either by writing original articles or finding free content online
They might even be able to suggest some apps that are useful for small businesses
Help you understand how to use digital marketing techniques
Create a personalized plan for your business that will help it grow
Develop content for your website, social media accounts, and other promotional material
Build links between your site and other sites to increase its visibility on search engines
Digital marketing consultants can help you with all aspects of your digital marketing, including SEO, paid advertising (Facebook ads), and social media
They will create a strategic plan for your business to make sure it is successful online
A consultant can also offer advice on how to use email campaigns and newsletters to drive traffic to your website
Consultants can show you how to create a compelling call to action that encourages people to take the desired action
Optimum exposure
Maximizing sales opportunities
Improving conversion rates
The importance of good graphics
An awareness of social media trends
Understand how to create a responsive website for your business
If you want a sustainable business that will grow
It is essential to find a digital marketing consultant you can rely on.
Reduce Operating Costs
Build An Active Online Presence
Become A Brand That People Can Trust
Increase The Number Of Visitors
Offer A Consistent And Personalized Experience To Your Customers
Decrease Turnover Rates
Reduce Admin Costs Like Data Entry And Customer Support Requests
Communicate With Potential Customers
Educate you about digital marketing trends
Improve your website's SEO
Improve your business's online reputation
Help you grow your social media following
Help you build a solid customer base
Develop your digital marketing strategy
Develop your digital marketing plan
Develop your content marketing
Create and manage social media strategies
Develop and expand your digital marketing budget
Identify new digital marketing tools and technologies
They can create your content marketing strategy
You can use their platform to expand your reach
They are viable for both large and small businesses
PPC Management
Keyword Research
Mobile Responsive Websites
SEO Services
Shoot web videos
Create blog posts
Create backlinks
Setup Google Alerts
Put up the pay-per-click ads
Setup email lists
Getting Started With The Profit Margin Reports
Build Your Brand
Optimize For SEO
Manage The Data
Increase your brand awareness
Grow your online following
Attract new customers
Ensure search engine visibility
Identify your target market and audience
Develop a marketing strategy for you and your business
Create an online presence with social media, website, email campaigns, etc.
Optimize your website to increase traffic and conversions
Set up Google Analytics to track the performance of your digital marketing efforts
Increase your site's conversion rates
Improve your website's organic search rankings
Optimize your content for local SEO
Engage with new customers on social media platforms like Facebook and Twitter
Create an email marketing campaign to keep in touch with current customers
Create a customer-centric marketing strategy for your business
Implement SEO strategies to increase website traffic and online visibility
Develop an email marketing campaign that will grow your audience and engagement
Set up conversion tracking software to track how many people are converting from visitors to customers on the site, leading to higher ROI
Perform competitor analysis to identify weaknesses in their digital presence
Create a digital marketing plan to help you reach your goals
Optimize your website for search engine rankings and conversion rates
Increase the number of visitors who come to your site through social media campaigns, email campaigns, and other online advertising methods
Track progress with analytics reports
Creating a social media presence
Assisting with content creation and strategy
Optimizing your website for search engine optimization
Helping you develop an email marketing strategy
Managing your online reputation
Digital Marketing Consultants can help you grow your business by finding new customers and clients.
They can create a digital marketing strategy for you, including SEO, PPC, and social media campaigns.
A consultant will work with your team to develop an effective plan to reach the desired goals.
Generate leads through SEO, PPC ads, and social media
Create stellar content that will attract the right audience
Identify your target market for better marketing strategies
Increase conversion rates with persuasive copywriting and landing pages
Optimize your website to rank higher in search engines
Help you with a marketing strategy
Create a content calendar that will keep your business fresh and relevant
Run any social media campaigns for you, including promoting your posts to get more followers
Monitor what's going on in the digital world, so your business is always aware of new opportunities and threats
Provide feedback on how to improve your website or social media presence
Provide guidance on which social media platforms to use
Create a content calendar for your business
Find the best keywords for SEO and optimize your website accordingly
Help you with budgeting so that you can afford marketing services
They can help you with your social media strategy
They can give you ideas for content to post on your blog or website
They will optimize your site so it ranks higher in search engines like Google, Yahoo, and Bing
They will set up a custom web analytics account that tracks how people interact with your site.
Conclusion
Digital marketing is a rapidly changing landscape. It's challenging to be on the edge of all the latest developments and trends, but it's even more challenging for small business owners with limited resources.
That's where we come in! Our team of experts offers digital marketing consulting services to help you reach your goals by leveraging new opportunities as they arise.
Contact us for a free consultation with our industry experts to brainstorm how best to meet your needs! We offer 100+ ways a digital marketing consultant could be helpful for your company – take a look at some examples below or contact me directly if you need additional information.