100+ Strategies to Drive Your Account-Based Marketing Campaigns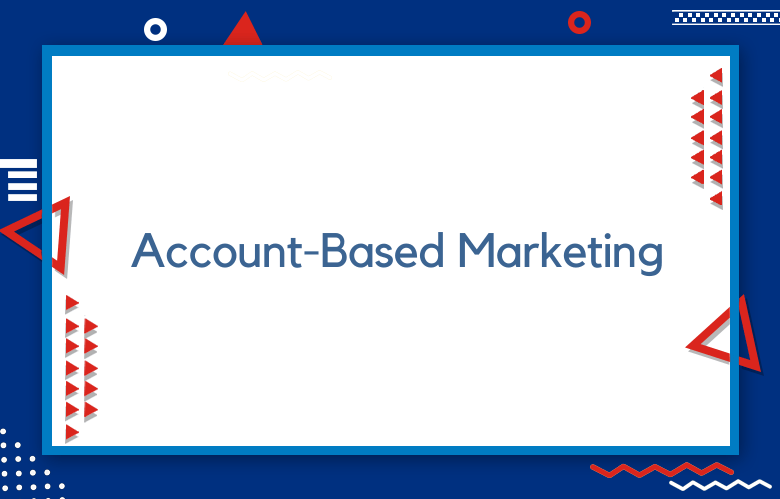 I am a marketing professional with over 15 years of experience in the industry. I have been helping companies develop and implement account-based marketing campaigns for the last five years. Here I want to share the best tips that you can use to drive your ABM campaign.
How do you know that an account is qualified? What are some tactics you can use to create a content strategy? These queries will be answered as we go through some examples from my own ABM work with various clients. By reading this article, you will have enough strategies at your fingertips to take on any challenge!
The account-based marketing (ABM) space is exploding. With the introduction of ABM comes the need for new strategies that are both innovative and effective. This blog post will explore 100+ approaches that can be used to drive your account-based marketing campaigns successfully. From social media to email to webinars, this list has it all!
What are Account-Based Marketing Campaigns?
An ABM is a strategy for reaching out to your target audience through specific accounts. It allows you to have unique content, which will get more exposure on different channels.
Account-Based Marketing Campaigns are a great way to target your ideal customers.
Account-Based Marketing Campaigns (ABM) is a digital marketing strategy that allows businesses to target accounts (i.e., decision-makers or influencers who make purchasing decisions for your business's the product/service) based on their value and role.
Account-based marketing is an effective way of reaching target audiences.
100+ Strategies to Drive Your Account-Based Marketing Campaigns
Know the 12 stages for converting accounts to customers
Organize reports into manageable groups
Use an ABM marketing calendar tool
Create a customer profile
Identify the right target audience for your campaign
Develop an account-based marketing strategy to reach those accounts
Implement your plan by creating content and promotions that speak to those accounts' needs and interests
Start with the customer journey
Create a marketing plan that aligns with your company's goals
Build personas to target customers by demographics, interests, and behaviors
Develop content for each persona type based on their needs and pain points
Use social media to reach out to customers in your niche
Build your account list
Create a content plan
Select the type of ABM
Understand the customer journey
Understand how to build your audience
Understand internal and external data challenges
Establish goals for each campaign and set up tracking tools
Identify the best distribution channels to reach your target audience based on their interests, demographics, and behaviors
Implement A/B testing of email subject lines or CTAs to optimize performance
Create a list of targeted accounts
Develop an account-based marketing strategy for each target account type
Define your goals and objectives for the campaign
Identify the metrics that will be used to measure the success or failure of the campaign.
Build out a detailed plan with specific tasks, timelines, and responsibilities
Understand your customer's needs and wants
Identify the best channels to reach them
Create a compelling offer that is relevant to their interests, pain points, or motivations
Develop an effective strategy for delivering on your promise
Establish a persona for each individual in the target audience
Create personas that show how your product or service can help them reach their goals
Develop content and messages to address the needs of these personas
Set up a process to monitor performance and make changes as needed
Build a strong foundation for your ABM campaign
Understand the power of account-based marketing and how it can help you reach your goals
Set clear objectives to drive success in ABM campaigns
Find and engage with accounts that align with your company's values, interests, and customer needs
Utilize content as a way to establish credibility and provide value to prospects
Develop an ongoing strategy that is consistent across all channels
Identify the top 3-5 goals for your account-based marketing campaign
Identify the key performance indicators that will show whether or not you met your goals
Choose which channels to use to reach out to prospects to achieve these goals, and create an outreach plan for each channel with specific messages and calls-to-action
Develop a strategy for measuring success
Target decision-makers
Recruit champions
Leverage a cross-functional team
Step up your content marketing
Focus on lead time and cadence
Set the stage
Focusing on key objectives
Build upon your target list
Segmentation is everything
Review branding kits
Email your contacts once a month
Broadcast messages to your database
Start communicating with your new users right away
Develop your buyer persona
Develop your target persona
Develop your customer avatar
Develop your ideal customer profile
Learn from the past successes and failures
Demand owned media
Create brand-building content
Engage and nurture your audience
Understand the needs and motivations that drive your target audience to buy
Develop an account-based marketing strategy that aligns with your organization's objectives
Leverage data to identify targets, create content, and execute campaigns
Measure success by evaluating engagement rates, conversion rates, campaign effectiveness
Identify your customer personas
Create a target list of accounts to reach out to
Research each account's needs and pain points, then tailor messaging accordingly.
Build relationships with these contacts by providing value-added content that is relevant to them or their business/industry sector
Target accounts by industry
Engage accounts that matter to you
Make a list of the hottest prospects in your account list
Ensure that social proof works for you
Create a strong call-to-action
Set clear goals to assess the effectiveness of your strategy.
Measure the impact of social media on your overall marketing strategy
Strategic segmentation
Built target personas for each business group
Use qualitative research to understand the buying impacts of disruptive technologies.
Building the proper foundation at the start
Maintain momentum to drive your vision forward
Focus on your growth rate
Understand the drivers of renewal
Differentiate your approach
Build lasting relationships
Start with the best leads
Continuously develop engaging content
Create an account-based funnel
Send relevant emails based on their stage in the cycle
Add a layer of social proof
Align account-based marketing campaigns to your organization's goals
Maintain campaigns in the long run
Build out your account-based marketing infrastructure
Optimize your target lists by industry vertical
Build a strategy that fits your market
Focus on the end-user
Use segmentation to target accounts with the most potential
Identify your key accounts and profile them
Focus your efforts
Start using Account-Based Marketing (ABM) strategies today!
Incorporate Account-Based Marketing in your strategy
Strategically target those who are most likely to use your services
Create a plan for tracking and analyzing progress
Execute consistently
Make adjustments as needed for maximum ROI
Automate your lead scoring
Trigger account-based marketing campaigns based on a company's digital maturity
Communicate with a single voice using a centralized database, that is…
Develop a lead nurturing strategy that can be dynamically modified over time.
Engage with decision-makers through social selling
Conclusion
If you're looking for a way to drive more sales, account-based marketing may be just what you need. With ABM, your company focuses on one customer at a time and puts the appropriate amount of resources into that single relationship to create a long-term connection.
In addition to increasing revenue from existing customers through loyalty programs or other means, this strategy also helps build new relationships with potential clients who are considered "cold leads."
The strategies we've shared can help get your campaign off the ground quickly and efficiently so you can start seeing results today! How might these 100+ ABM Strategies work for your business? Have any been tried already? Reach us know by contacting our expert team today.