How Problem-Based Model can Solve Your AI Marketing Challenges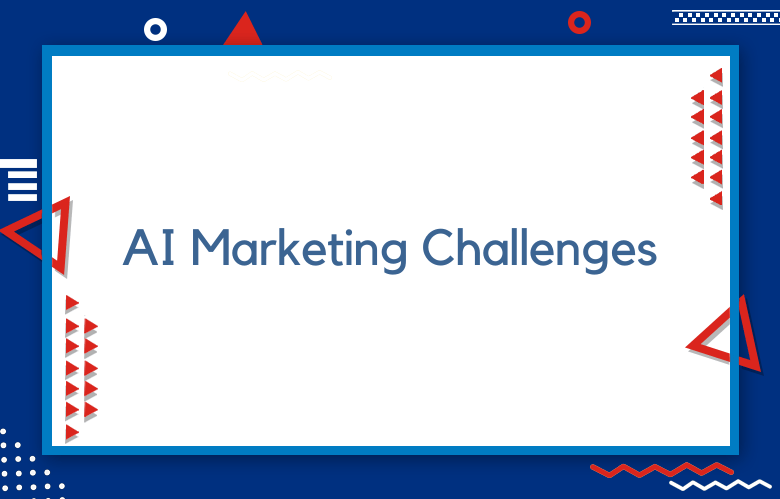 In today's digital age, businesses constantly strive to improve their marketing strategies and stay up-to-date with technological advancements. Artificial Intelligence (AI) has emerged as a game-changer in marketing, allowing companies to understand their customers better and deliver personalized experiences. However, despite the potential benefits of AI marketing, businesses often face challenges in implementing and adopting AI technologies.
This is where the problem-based model comes into play. We will discuss how the problem-based model can solve your AI marketing challenges.
What is a Problem-Based Model?
A problem-based model is a framework that focuses on identifying a specific problem rather than creating and estimating the total value of the marketing strategy.
It helps you avoid making marketing decisions based solely on intuition or gut feeling. Instead, you found your strategy on data-driven solutions that ensure what works for your brand regarding revenue generation and customer satisfaction.
It's a change of mind about the strategy that drives leaders to address problems rather than planning for generic improvements.
Why is a Problem-Based Model Essential for Your Marketing Strategy?
A problem-based model is crucial in generating revenue, retaining customers, and increasing overall satisfaction. Without a proper marketing plan, you may leave out your revenue stream for the future.
AI-enabled systems collect data, insights, and business intelligence, which can help you monitor quality and keep revenue coming in. These insights can alert you to fluctuations in the market, customer behavior, and regional demographics, allowing you to adjust accordingly.
A good marketing strategy aims to give value to customers. That value can be generated through a problem-based model that actively explores the market and improves the customer experience.
How to Implement a Problem-Based Model in Your Marketing Strategy?
A problem-based model can be defined through a series of factors that help you isolate and address issues, including identifying the problem, selecting solutions based on data, implementing the resolution, and evaluating the outcome.
To implement a problem-based model in your marketing strategy, you must integrate an AI tool that can provide insights and analytics to help you make data-driven decisions.
Such tools will save you time and help you to identify your problem areas more quickly. The ability to obtain granular data enables you to dig deeper into revenue generation and will help you measure ROI more efficiently.
Benefits and Challenges of the Problem-Based Model
Aligning datasets with business goals
Many AI marketing projects fail due to needing more alignment between datasets and business goals. Starting with a problem-based approach, businesses must establish comprehensible objectives.
The SMART technique helps set precise, measurable, achievable, relevant, and time-bound objectives. This method enables businesses to understand the necessary data for each goal and facilitate their data cleaning and data analysis processes.
Diminishing Data Silos
Data silos happen when different departments within an organization do not share data. This contributes to incomplete data sets, leading to inaccurate model design and poor conclusions.
The problem-based approach enhances communication between departments and empowers them to share data. It helps organizations to work together while setting objectives and achieving outcomes.
Personalized Marketing
Personalized marketing has become the norm in the digital world but might lead to further issues. Starting from a problem-based approach, businesses must specify which topics they want to address.
Businesses can accurately target potential customers by collecting data, clustering, or segmentation. The problem-based approach enables companies to pinpoint the areas that need addressing, leading to the personalization sweet spot.
Misunderstanding Customer Preferences
One of AI's significant strengths is its ability to predict customer preferences. However, AI algorithms require correct and quality data to create models.
The problem-based model can help businesses capture accurate data to have a more solid grasp of customer preferences. From there, companies can enrich their data sets by leveraging AI algorithms and automating decision-making processes.
Underestimating the Human Element
AI makes work more accessible, but more is needed than human intuition. Businesses can combine their human expertise with AI models' calculations by starting with a problem-based model. This hybrid model can capitalize on the strengths of each approach and build a powerful marketing system.
Understanding the problem-based model
The problem-based model is a problem-solving approach focusing on identifying and solving real-world problems. This model uses a collaborative and iterative process that involves defining the problem, gathering information, analyzing data, and developing solutions.
The problem-based model is particularly effective in AI marketing, allowing businesses to identify specific marketing challenges and develop solutions tailored to their unique needs.
Identifying your AI marketing challenges
Before implementing AI marketing technologies, it is vital to identify the specific marketing challenges that your business is facing.
This could include improving customer engagement, increasing website traffic, or reducing customer churn. Once you have identified the challenges, the problem-based model can be used to develop solutions that address these problems specifically.
Developing a solution with AI
AI technology offers a range of solutions to address the challenges faced by businesses in the marketing industry. For example, machine learning algorithms can analyze customer data and identify patterns that can inform your marketing strategy.
Natural language processing (NLP) can help businesses improve customer service by analyzing and providing personalized responses.
Implementing AI technologies can be complex and time-consuming; however, with the problem-based model, businesses can work with AI developers to develop customized solutions tailored to their needs.
Measuring success
Measuring your AI marketing strategy's success is essential to understand your AI solutions' impact. The problem-based model offers a data-driven approach that allows businesses to track the success of their solutions over time.
For example, businesses can track customer engagement, website traffic, and conversion rates. Companies can identify potential challenges and adapt their AI marketing strategies by collecting and analyzing this data.
Improving your AI marketing strategy over time
The problem-based model is an iterative process that involves continuous testing and evaluating solutions over time.
For businesses using AI marketing strategies, this means regularly evaluating and improving their solutions to keep up with changing customer behavior and market trends.
The problem-based model allows businesses to identify opportunities for improvement and develop innovative solutions that deliver long-term value to their customers.
Conclusion
In conclusion, AI technologies have revolutionized the marketing industry by allowing businesses to deliver personalized customer experiences.
However, implementing AI technologies can be challenging, and businesses often need help to develop customized solutions that address their specific needs.
Businesses can use the problem-based model to identify their AI marketing challenges, develop customized solutions, measure their success, and continuously improve their strategies.
By using the problem-based model, businesses can unlock the full potential of AI technologies and improve their marketing strategies to deliver better customer experiences.