The Ultimate Guide to eBook Marketing Checklist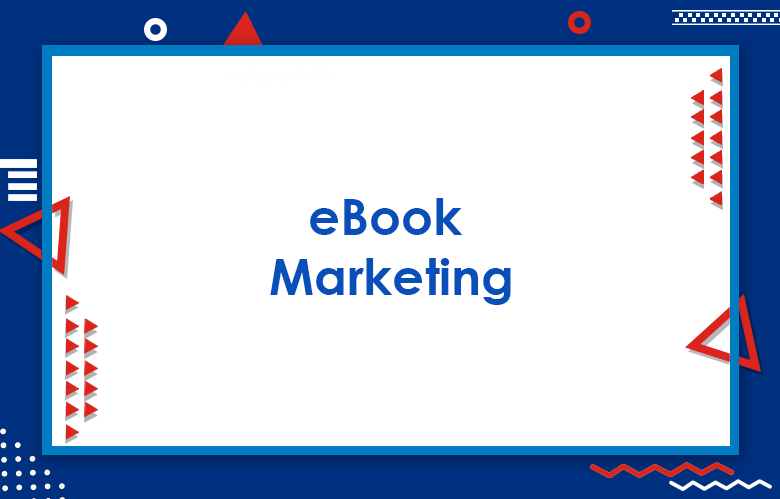 eBook Marketing Checklist: Though we are newbies or experts, everyone wants to find budget-friendly and income-driven marketing strategies. Promoting products and services in the market is simple when we implement the exact promotional strategies across all giant social media channels, ad networks, etc.
But ebook marketing may take time to find and reach the relevant audience or customers. There are different ways to do online ad campaigns for eBooks to see sales.
But the ability to manage the campaigns' performance will depend on several factors, and to find what they are, go through the eBook marketing checklist that drives conversions.
eBook Marketing Checklist
Website:
Building the most effective website is necessary to launch your eBook marketing.
Social Media:
When you want to excite your eBook marketing, you need to engage the social media audience, which can be a simple way to reach broader customers.
Email Marketing:
Get in touch with the email marketing tactic that is the trending category in the present digital marketing world.
Podcasting:
Make your content participate in the podcasts that can reach the customers through the strategy of audio content.
Amazon presence:
We know that Amazon is the #1 platform to sell your eBooks that never takes place on other platforms.
Book trailer:
Releasing the book trailer through the launch of video content is another added benefit.
Design quote cards:
Get unique design quote cards that help find potential eBook sales customers.
Run giveaways of advanced reader copies (ARCs):
Implement the strategy of running giveaways of advanced reader copies to make your readers know what your eBook contains.
Bonus book content:
With your eBook offer, the readers find the bonus book content required to engage.
Media outreach campaign:
Your eBook campaigns should reach different media to hype potential readers.
Use tags to make the contact segmentation and send an email:
The delivery of email marketing campaigns with the segmentation strategy is mandatory.
Paid Advertising:
Get involved in paid ad campaigns that will help you find massive sales.
In-person book tour:
Offer the in-person book tour to let visitors know about your business.
Promo materials:
Provide the readers with promo materials that contain the outlines of what your book contains.
Book launch team:
Hire an expert team to elevate your eBook marketing campaigns and find engagement.
Add a synopsis on your website:
Including the synopsis of your business website can let you find the traffic to your site.
Email your mailing list:
Deliver the emails to your gathered contacts to inform them about your campaign.
Create an 'I mentioned you' email template:
Focus on creating the email marketing template that contains the 'I mentioned you that becomes the most approachable way.
Update your author profiles:
Constantly update the author profiles that let the readers know what you are.
Share early reviews in your marketing material:
Add the reviews of your marketing material to let readers find what your eBook contains.
Show readers glimpses of your author's life:
Include glimpses of the author's personal life that interest your readers more.
Send a launch day newsletter:
Deliver the newsletter on the launch day of your eBook that promotes you to your customers to know what is newly launched.
Update your social media header images:
Keeping hands with updating the header images of your social media profiles can be an advantage to finding fans or followers.
Online book tour:
Creating an online book tour can influence the readers to find what you can offer.
Live events:
Host live events by inviting famous personalities that can grab a massive audience's attention.
Local opportunities:
Don't drop the local business opportunities; implement the strategies to engage your local customers.
Networking:
Build an extensive community network by building a profile on social media platforms.
Post celebratory social media updates:
Try to upload celebratory social media content that uniquely promotes your business.
Run multi-author promotions:
Establish the promotions of multi-authors through which you can drive all customers.
Participate in Q&A sessions:
Engage the readers by participating in the Q&A sessions by answering all the reader queries.
Regularly run giveaways:
Launch the giveaway contests to generate customer engagement for your business growth.
Create a seasonal buzz:
Creating seasonal buzz makes your audience more attentive to your brand content.
Celebrate your success with your readers:
Launch success meets with your readers, making them know how customer concentric you are.
Recommend books to your readers:
Make recommendations about the best content from your books that lets readers find it easily.
Find the relevant influencers over social media:
Collaborate with the right and powerful influencers on trending social media channels to attain their audience.
Create countdown social posts:
Creating countdown social posts can be another boosting factor to find the reader's attention.
Promote a Pinterest board around the book:
Build the Pinterest profile to create the board around the book you want to release.
Get the social bookmarking sites to submit the ebook:
Reaching the social bookmarking sites for the eBook submission is necessary.
eBook Digital Marketing Strategies
Build a target list well in advance
Develop an email template strategy
Create enticing dramatic titles for your book
Educate yourself about the process
Find other successful writers to help you
Make sure to have a blog or website ready to promote the book through
Nurture your downloaders by staying in touch with them over time.
Notify the bloggers who cover similar topics as you do. Start finding their contact information today, even if your book hasn't been published.
Build a list of potential reviewers.
Get an overview of your book.
Review, refine, and edit your book.
Get a book cover that works for you
Include a reader magnet before the cover
Consider your book title, subtitle, and description as seen in the Amazon Kindle store listings.
Use keywords naturally and effectively in your KDP product details and categories.
Look into LSI (Latent Semantic Indexing)
Write a testimonial
Be active in communities
Write a blog post about your ebook
Design your book cover right the first time
Promote through guest blogging, podcasts, or webinars
Create a subtitle that grabs attention 7. Share your ebook on social media platforms 8. Add links to your ebook in your email signature 9. Build connections with other bloggers 10. Blog about how well the book is doing
Make your eBook cover appealing
Use subheadings
Make sure it has a call to action
Write the content
Choose a subject
Put it up for sale
Research a fitting title
Upload the PDF file to your seller account
Create an author's page on Amazon
Send out the sales pitch
Ask for a review
Set up a landing page for better conversions
Create valuable content
Optimize your website for electronic books
Use both free and pay offers
Experiment with paid advertising techniques
Improve your sales by combining options
Use social media platforms, blogs, and forums
Promote your book to bloggers with targeted keywords
Post elevator pitches online
Send a review copy to bloggers
Outline the ebook
Create a title that entices
Write high-quality content
Gather email address
Promote using social media
Deliver free value in exchange for an email addy.
Perform keyword research
Write for your readers
Design a table of contents
Add an Amazon blurb
Gather reviews
Draft an eBook outline
Create the table of contents
Plan for eBook sales and marketing
Inform potential customers about your eBook
Write with the reader's perspective in mind
Accept your eBook on Amazon
Add your Ebook to Amazon
Create an email list
Make your book free
Use social media effectively
Get reviews on your book and website
Get your eBook into stores
Promote through influencers
SWOT Analysis
Analyzing your competition
Your distribution strategy
Creating your eBook website
Creating an eye-catching cover
Writing a title and back cover blurb
They write guest blog posts to promote your eBook Marketing plan through keywords, backlinks, and traffic.
Plan your eBook publishing strategy
Publish on Kindle
Choose your distribution channels
Use content marketing to promote your eBook
Design a killer book cover for your eBook
Promote your eBook on social media sites
Giveaway On Kindle
Promote On Twitter and Facebook
Blog About It
Comment on Other Blogs
Create An Authority Page
Submit To Directories
Decide on your target audience
Understand sales options
Pick the right topic and title
Choose your eBook publisher wisely
Design a cover that sells
Appeal to emotions, not intellect
Include reviews, testimonials, and case studies
Add a table of contents, index, and glossary
Create an easy-to-use navigation system
Post an excerpt or teaser
Be sure you have an opt-in box
Add a link to your Amazon book page
Create something great and make it free
Use self-publishing to your advantage
Word of mouth
Newsletters and Email marketing
Personal Public Relations
Groups, Forums, and Blogs
Checklist for all your eBook-related work (Amazon, FB ads, sales page, content, etc.)
1. Have an Amazon keyword-optimized title
2. Write a good description
3. Put a large cover image on your sales page
4. Make sure you're doing an affiliate program with your eBook
5. Write great opt-in content for other sites to drive people back to the page
Don't make these five mistakes when marketing your eBook
1. Not giving away something for free in exchange for an email
2. Using crappy mailing lists that don't convert well
3. Investing heavily in ads even though they put you at risk of ad fraud and low ROI
4. Overusing trust words like 'best' but not writing a definitive piece of content or a good book
5. Not providing meaningful value to the reader
Have you ever wondered how to market your eBook?
1. Make sure your title is attractive
2. Automate the double opt-in email list
3. Use content upgrades for lead nurturing
4. Use social proof CTAs instead of 'buy' buttons
5. Create a landing page for every part of the book
Want to know how to promote your eBook?
1. Have a life-changing story in Chapter 1
2. Make the prices affordable for the masses
3. Use free promo sites and not only Amazon
4. Share your best content everywhere you can
5. Include bonuses that boost conversions
6. Do contests. Not giveaways, Contests!
A checklist for a successful eBook marketing campaign
1. Get paid more easily by Pre-selling your eBook
2. Produce an eBook that people want to buy
3. Tell everyone about your offer and book launch
4. Run a simple and easy-to-copy eBook promotion plan
5. Follow up with the people who didn't buy your book
Here is a checklist to boost your eBook sales
1. Diversify your income with affiliate marketing
2. Find your perfect blogger audience
3. Know when to push new posts via Stories
4. Share your eBook on relevant discord servers
5. Leverage Twitter for purchases
Use this checklist to sell more books
1. Create a complete sales funnel
2. Understand the psychology of price perception
3. Understand the fundamental customer objections to buying books
4. Study how you use Social Proof in other areas of your business
5. Be clear about what you can offer potential customers
Conclusion:
The ebook's sales should handle different categories, like reaching the consumers' expectations, education, businesses, etc. Everyone has a specific type of requirement before buying any products or services in the market. Customer-compelling strategies are necessary to find sales growth. Using reputed platforms like Amazon can have more chances to get conversions.