Email Marketing : Guide to Email Marketing Trends To Grow Your Business In 2023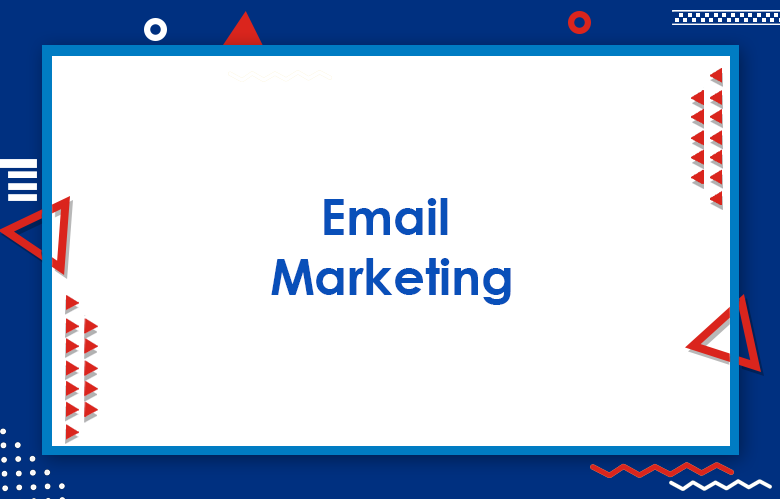 There are various ways to explore business marketing and increase the reach of different brands and companies with other tactics. The software of email marketing can give you a lead score in marketing. It also enhances better interactions with the people and can make a personal impact on the audience to make purchase decisions. Here is the ultimate guide for email marketing for beginners. Here we go.
What is Email Marketing?
The combination of the strategy and the content to engage the customers via emails is called email marketing. Email marketing is one of the best ways to stay connected with the audience.
Define your purpose of Email Marketing :
One must define the meaning of Email marketing to achieve the things you plan to reach the goals in your business. The marketing is based on the use. Email marketing can be carried out for promotions, campaigns, welcome offers, and more. The goal is essential to build an efficient marketing strategy.
Create and Gather your email lists with the target audience :
Gather your friends, relatives, mutual friends, and known people's email lists and target them first with the reference Email campaign and promotions. Gather everything and start implementing an effective strategic plan for your email marketing.
Set the schedule and send the email when your readers are active :
It is best to schedule your emails for your list of readers and deliver them by tracking the current time. So, it is time-consuming, and I will never forget things on time, boosting the marketing with consistent efforts.
Write a compelling email with a catchy introduction :
The reader can only read an email if the first welcome lines are exciting and valuable. So, the introduction of your email must be catchy to the reader. It must grab the reader's attention and must drive better conversion rates to your site.
Focus on the email Subject line – This is an important step :
The subject line is the first impression in the email mark and is like a thumbnail to the video, which is the most important thing to focus on in email marketing. Generally, everyone likes to read critical and exciting emails as the inbox may fill with necessary, starring, spam content. So, your subject must be relevant, exciting, and eye-catching for your readers.
Use an active call to actions URLs and Social URLs:
It is better to use a powerful urge to act as a call to action to drive the user toward your marketing platform. So, add your URLs related to your social profiles of the company and the company website.
If you are running an e-commerce website, it is best to utilize email marketing with new coupon codes and offers from season to season to connect with consumers. Also, please stay connected with your loyal consumers by sending them special only for you and especially for you, like offering to grab their attention by giving them the utmost importance as loyal consumers.
Add the Unsubscribe button :
Be loyal to the consumers by adding the unsubscribe button and knowing you are not disturbing them with your emails. So that they feel more convenient and you can build good trust.
10 Best Practices for Running an Email Marketing Campaign
Email marketing is still among the most effective business communication and marketing tools. Businesses of different sizes use this to communicate with customers and send billions of emails daily. Here are the best practices for making your email marketing campaign effective.
1. Make your subscribers excited by making them feel special. Send them updates on the latest launches, special offers, etc.
2. Personalize your email. Know the purchase history and demography of the subscriber and send emails that might interest them.
3. Let your subject line be less than fifty characters, which increases the click-through rate.
4. Send marketing emails at the right time. Surveys revealed that the best time to send marketing emails is after 3 pm, and the best open rate is after 8.00 pm.
5. Find out what the email subscriber wants to read. The email reader wants to know if there is something useful for him in the email.
6. Design your emails to suit mobile phones, as most emails are read using phones. If needed, bump the font size, convert a one-column template, etc.
7. Though marketing on social media is the in-thing, email marketing is still the king in content sharing. Email marketing proved to get more new customers than social media sites.
8. Send emails consistently. Send them at the right time on a suitable day. Weekends they were proved to be the best days for sending emails.
9. Ask the subscribers for feedback about your service or product. Make the process of leaving feedback comfortable for more subscribers to do it.
10. Marketing emails are sent to deliver a message, asking for a call to action, etc. These can be used for sharing files also. Send interesting downloadable files to the subscribers.
The email marketing campaign is a great place to learn about the needs and requirements of the customers. Email marketing is not just about selling a product or a service. Consider it an excellent platform for communicating with customers.
Future Trends in Email Marketing
Email marketing is one of the cheapest and most environmentally friendly ways of digital marketing. Through email marketing, we can easily reach the target customers, improve communication with the customers, and promote the business.
Email marketing is when an organization or a business sends messages to its target clients and groups of people using email. Examples of email marketing include welcome emails for subscriptions, new product promotion ads, etc.
Since its introduction, email marketing has undergone many changes, and there are also expected to be significant changes in the future. Email accounts are likely to grow more and more in the coming years.
Trends we may see in the future in Email Marketing.
• Businesses must look in places such as Google Hot Trends to know about information about niche markets, which will help them to plan their marketing. Please find the most searched keywords and include them in your emails.
• Another future trend in email marketing is the usage of e-mailers. This will be a helpful content delivery tool to build customer trust.
• In the future, marketing tools such as brochures may accompany commercial emails, which may help the customers visit the website.
• Email marketing will be used not just for sending information on product or service sales to the customers but also to keep in contact with them and build their trust.
• Good quality material will be posted by the companies that provide all the required information to the client using intelligent techniques.
• Companies may depend on social sites such as Twitter or Facebook to find the interests and moods of the customers and send only the content they want to see.
Drip Marketing is marketing without sales
1. You can use it to serve up content your audience is eager to get
2. You can use it to earn trust and credibility with your audience
3. You don't have to sell anything to benefit from it
Drip marketing to your existing customers is the fastest way
1. To grow revenue from an existing customer base
2. Your customers already know who you are
3. You need to re-engage on a regular schedule
Get more customers with a simple drip marketing strategy
1. You need a landing page for every post
2. Negative comments should trigger your drip campaign
3. Keep your emails short and sweet
4. Track your messages as if they were sales
Drip marketing is an excellent way to increase your leads
1. It dates back to the ancient Egyptians
2. It's a customer relationship management tool
3. You can use it both online and offline
4. You can buy a ready-made drip campaign or set up one yourself
Advantages of Drip Marketing
You never let subscribers forget about you
They come back to your site for new content
It's not overwhelming or spammy
They have a chance to opt-out if they like what you send
Drip eliminates dead lists and builds trust more quickly
It is a cost-effective marketing strategy
It leads to higher conversions
It helps you make the most of your investment
It grows your business
It gives the impression of a well-established brand presence
Perfect for low-budget businesses
It offers a platform to promote the products in between.
The benefits are pretty evident, especially for small businesses.
Increase the chances of conversion
Lower customer acquisition costs
More time to create an engaging remarketing campaign
More time to make a sales portal
Direct touch with the customers
Less costly
High conversion rates
Conversion rates can be measured with email service provider tools like Aweber and get a response.
It helps nurture leads
It improves brand awareness
Allows customers to make a purchase decision at any stage of the buying cycle
Say it as you mean it
Make them want to visit your site
Don't turn them off in the first line!
Bribe them with special offers or free offers!
Relevance and regularity
Lower costs with automated campaigns
More time to spend on more targeted strategies
Easier to test, track and learn from the results
Increased customer engagement
Detriments of drip marketing include;
Being too big picture or general in strategy
Having a lack of purpose or goal on why you are using email marketing
Know where your leads are at
Low cost
No spamming
It is a non-aggressive sales approach
Consistent contacts
If you use it correctly, it could help build your brand and business
It increases the chances of a sale
It reduces the number of inquiries
Creates customer loyalty
It helps in gathering more information about the prospects
It reduces dependence on advertising and marketing tools
Helps in strengthening customer relationships
Gets customers that are interested in your offer
It keeps you in front of consumers
It helps with your branding and visibility
It makes the whole process more cost-effective
Allows for the time between emails to build anticipation and excitement
Your audience can't access the message
It works in a passive manner
Email marketing is simple
Customer engagement
Personalization
It opens doors for customer feedback
You can contact the person directly
The campaign can be personalized
It is cost-efficient
A reliable and regular message is sent to the customers without you having to do anything.
There are no mistakes in sending an email or making a call
Streamline your marketing strategy
Create a bond with the customer
Increase return shoppers
Save time and money
Constant promotion of your products
Increase Exposure
Expand your business network
Decrease customer churn rate
Control the number of prospects you attract
Nurture prospects through different communication
Creates trust
Builds deeper bond
It makes them understand your product
Save money
Save time
Save resources
Gain more loyal customers
Create better relationships with your customer base
Have more control
Earn higher profits
Save time
Get more conversions
You gain a loyal customer
You create initial interest
It helps with lead generation
It saves you money by eliminating spam costs
Allows for easier management of contacts
Finally, though several other powerful marketing strategies are available in the digital marketing era, email marketing still has space to succeed online. So, never neglect Email marketing, as it is always the best tool to reach your target audience across the web.