Influencer Marketing : How to Do Influencer Marketing in 2023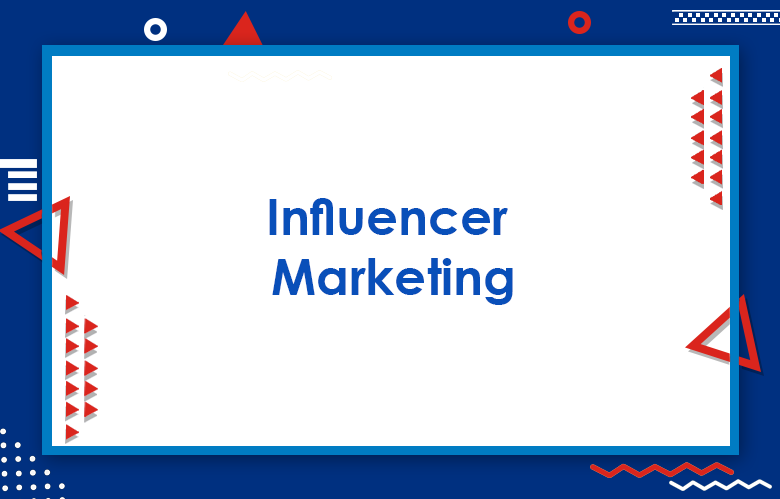 Influencer Marketing has become one of the most famous online advertising practices. When it comes to traditional offline advertising, you may find several people promoting certain products through word-of-mouth advertising offline.
The world has changed; everything is connected to the web and social media technologies. Many brands used to hire brand ambassadors who can influence people toward their product or brand.
You may watch several television ads with famous movie stars, cricketers, and soccer players. The vast audience loves all these people and has a considerable fanbase to market the companies.
But today, it was utterly changed online advertising tactics. Here there is no need for top stars, players, and artists.
Advertisers search for ordinary influential people across social platforms in different niches that can influence the buyers to make purchase decisions and call them Influencers.
Who Is An Influencer?
Influencers have an excellent following on different social platforms and whom people trust on social media on various topics. An Influencer may be a Vlogger or blogger who can have the ability to influence people in their purchase decisions.
In her tutorials and how-to guides, a famous beauty vlogger may suggest a beauty product that can quickly get into the audience. She can influence their purchase, which is called influencer marketing.
Introduction to Influencer Marketing
It is one of the new tactics in internet marketing today. This is the best way to grab the fans of top vloggers and bloggers towards the products and services offered by the different companies.
Utilizing influencers is not new, but using them for online marketing is different as it requires finding the right people for the brands and companies to get results. In this process, the influencers also get benefitted and can earn good revenue from the companies.
Compared to the word of mouth advertising, paid advertising is more efficient and effective in online marketing and advertising.
Advantages of Influencer marketers
It helps in expanding your reach.
Suppose you want to build your brand differently from the other brands and stay out of the crowd in this competitive world. It is tough to do all yourself to get proper exposure and fame. So, the influencers can be your mediator in promoting your brand or products to the audience. An 80 percent person generally follows the advice of the influencers they follow on different sites. So, it is beneficial to reach the audience and expand your company.
The influencers not only suggest your products but also can provide the audience with genuine facts, which can help to gain trust. They generally explain the various contents and the benefits of using
your brand and enhance better brand awareness among people across the web. So people can know that your brand exists, which is good to use.
With influencer marketing, your SEO is also boosted due to links to the site from different sites, which can generate good traffic toward your brand and products across the web.
Influencers won't charge as much as TV stars, and it requires a reasonable budget too. So you can save money and time. Many platforms are coupling influencers with brands and brands with influencers as mediators for influence marketing by assuring the outcome with influencers in particular niches.
Tips and Tricks for Influencer Marketing
Research before you connect with the influencers.
 Find out and list their influence on hiring them as your influence.
Don't panic, and don't only hire an influencer by just knowing about the fan base without concerning the niche.
Build a trustworthy relationship with influencers and offer them the best after getting the best.
Stay connected with the influencers and measure the things once you have hired the influence.
Utilize various search platforms to approach the right influencer for your brand.
Run a good influencer marketing campaign
Build up the links with the influencers
Approach best influencer marketing platforms.
How are brands using Influencer Marketing?
Brands are approaching the right influencer in their niche with a good fan base as well as they are also looking for the best skills in influencers across the platform. They are hiring the right influencers and conducting several marketing campaigns as part of their content marketing and promotional strategy.
Many brands are offering attractive packages for influencers for the promotion of products. Some brands provide freebies and attractive remunerations for influencers to generate the best outcomes for their marketing. Finally, brands are getting successful with the right influence of marketing.
Growth of Influencer Marketing
Influencer marketing was growing without barriers. Many platforms offering mediator services between the companies, brands, and influencers were already boosting their market by helping and connecting the brands and influencers on one platform.
More than 87 percent of brands follow influencer marketing and advertising campaigns with top influencers across the web. There is an excellent future for influencers and influencer marketing strategies with new technologies and developments in the future.
Therefore, we can say that influencer marketing practices are present, and the future of Internet marketing today is to succeed in online advertising. It is also a good time for influencers to improve their talent and capacity to work creatively with brands and companies.
Influencer Marketing – The Next Big Thing
People are turned to social media whenever they have time in their busy schedules. Even shopping was going from smartphones and desktops, a notable change in eCommerce today.
Retailers also connect the audience via websites, blogs, vlogs, and many other mediums to reach the audience towards their brands and products online. Today, most brands and other marketers are targeting people with influence marketing tactics as it works better than any marketing strategy and will be the next big thing in marketing in the future too.
Influencer marketing is nothing but native advertising with the right influencers, whether they are vloggers, bloggers whatever; the people who have a considerable following on social media are hired as influencers for the product and brand promotions which can quickly go through the people within a short span and is nothing but, the influencer marketing.
There are several reasons why marketers are going with influencer marketing. One of the main reasons is its effectiveness in approaching the audience and obtaining reasonable conversion rates.
Influencer marketing is compelling as it is just like word-of-mouth publicity. It is no secret that over 70 percent of brands use influencer marketing strategies today.
Even consumers are tired of watching paid video ads b advertisers. They connect with the top stars on various social media and love to know about their experiences with a particular product.
A recent survey also revealed that 80 percent of active social users buy the products suggested and promoted by their favorite social media stars and bloggers. This is the perfect evidence to conclude that influencer marketing is the next big thing in marketing.
Ways to do Influencer Outreach Marketing on a Shoestring Budget
Influencer outreach marketing is critical for any business to grow. Customers are more likely to decide between buying a product when they get a recommendation from a peer. A review published in favor of a product by an influencer is sure to influence a prospective customer. an excellent
Here is why many big brands spend money on influencer outreach marketing.
Don't worry if you are on a shoestring budget. There are some ways to do influencer outreach marketing to identify Individuals who can help promote your product and generate sales.
• Before finding an influencer for marketing campaigns, know your audience, see what platforms they use, and estimate which influencers are more effective in reaching your audience.
• Tools such as Tracker, Klout, etc., will help to identify influencers.
• With their massive user base, social media sites such as Facebook and Twitter are places that can help reach the influencers. Share your content, engage the influencers, and let them participate in comments, shares, and likes.
• Influencers are usually active on various social websites. Follow them and build a relationship with them before contacting them.
• Send personalized emails; write an attractive subject line so they roughly read your mail.
• Twitter can be used to reach influencers. Tools like Follower Wonk help to find influencers based on specific keywords.
• Be honest with the influencer. Tell them what you can do for them if they support your brand.
• Influencers are better to know about the audience. Never advise them on what to do for your brand promotion. Let them do what they can do better. Please provide them with all the information about your business, product, etc.