Enterprise Content Marketing Strategies for Brands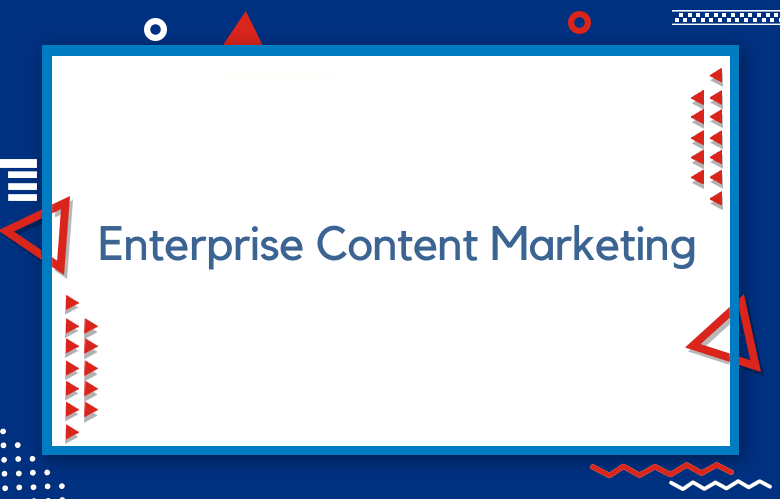 It's no more secret that content is king for online marketing. However, many businesses still struggle with creating compelling content strategies that engage their audiences and generate results. We'll explore some tips and strategies for enterprise content marketing to help you make successful campaigns.
As a business, you know that you need to have a solid online presence to thrive in today's market. Gone are the days when customers rely solely on word-of-mouth or print advertisements to learn about new businesses and products. Your business must create engaging and informative content for your website, social media channels, and other online platforms to retain customers. But what are the best ways to go about enterprise content marketing?
Enterprise Content Marketing Strategies for Brands
Brand engagement strategy will shift from focusing on the social graph and organic amplification to a publisher strategy that capitalizes on the interest graph.
"Brand content" will provide similar quality and entertainment value as the programming on the network, cable, and out-of-home screens. In other words, "brand content" will be equivalent to broadcast TV, cable networks, and movie theaters.
The study found that all marketing content will live in streaming media. Whether that content is served up over a virtual network, delivered to a network-enabled TV, or displayed on a mobile phone, all of it will be treated equally as content. Live or archival-based; it will not matter as much as it has in the past because the viewers and the vehicles they use to consume that content will be less critical.
There will be continued interconnectivity between marketing and technology. Marketers will want to access the tools and technologies to empower their brands and companies.
Technology will help companies produce better content for their customers and potential customers. The technology will assist the brand in creating, managing, and distributing better content.
Brands will need to create valuable and exciting experiences for the customer. The customer experience will be the new marketing platform for brand engagement.
Enterprise Content Marketing Strategies for Brands will engage audiences, explore new opportunities for rich communication, and use data for lead generation and automating content.
Brands will focus on the brand experience and engage the customer to become the product.
Brands will develop content marketing strategies that align with big data analytics and lead to future customer-focused businesses. Content marketing is not just about advertising anymore. It is about an integrated strategy of "what to say, how to say it, where to say it, and when to say it." A brand should engage all its employees to develop, produce and distribute content to fulfill the objectives of its content marketing plans.
Enterprise content strategies will focus more on end-user experience than on serving brand purposes. Enterprise content strategies provide helpful content for users to solve their problems. Ultimately, the users decide to use technologies and not the brands.
Marketers will use software that transforms large amounts of data into information and knowledge. They will deliver compelling content to their clients and measure that content's impact.
Companies will "ask" consumers to tell them what they want, do it better and cheaper, and then give it to the consumer by building digital communities around the products the companies make.
Companies will emphasize the ideas more than on traditional distribution channels.
Companies will use Enterprise Content Marketing strategies to enhance their websites, integrate intelligent data collection and analysis software and artificial intelligence, and advertise with a more defined purpose and powerful delivery modes.
Enterprise Content Marketing Strategies for Brands will incorporate content creation across multiple channels and formats. Brands will need to examine audiences, research, learn, and adapt to their evolving needs and content behavior.
Brands will no longer offer simply one channel for engaging stakeholders but create a dialogue or a two-way interaction with customers. It will be a customer-centric marketing approach.
Brands must become publishers and media creators as well. They will have to do more than just sponsor companies like the old "commercials" did in the past. Instead, they will have to develop content and brand experiences around their products to ensure they stay top-of-mind.
Enterprise Content Marketing Strategies for Brands will feature interactive experiences that connect the brand and its fans uniquely and memorably.
Content creation will become a more critical part of marketing. Content creation will generate new business for many companies. Still, to make it happen, companies will have to find new ways to create, store and deliver content faster, cheaper, and more effectively.
Brands will move from typical direct marketing campaigns to more "collaborative" models with customers. Customers will have more control, more access to information, and more formalized communication channels and interaction with the brands they like the most. Social media and content marketing have set the groundwork for this new type of relationship to be born.
A brand will have to think of itself as a "platform" on which customers can access product information, to become a brand that learns the tastes of its customers and gets the information to them.
Enterprise Content Marketing Strategies for Brands will be about Customer Data Platforms (CDP) and Centralized Content Management Systems (CCMS) to enable timely, relevant, and actionable global marketing content delivery and social engagement in real-time.
The marketing of content will be complex. Each brand will have a unique marketing model and will employ a unique mix of strategies than others.
Brands will be using enterprise content marketing strategies to develop an emotional connection with their target market and to educate with entertaining and informative video and text content to help build trust loyalty and ultimately monetize the customer relationship through various purchase channels, including a company's website, mobile apps and social media channels.
A brand plan will cover a brand's entire active life cycle and use techniques such as story-telling, touchpoints for the brand, content strategies, and the impact upon consumers and perception of the brand.
Computer algorithms that read newspapers and blogs and listen to radio and TV broadcasts and podcast shows will, in effect, be reading and analyzing the marketing messages that go out to the public.
There will be a greater need for intelligent content to enable artificial intelligence features. Customers will demand relevant information about products, ratings, reviews, and recommendations. Enterprises will need to adapt strategies to meet these demands.
Marketers will need to use data integration services to plant and nurture the correct stories across multiple channels, to map social sentiment and user-generated content.
Enterprise Content Marketing Strategies for Brands will be about brands engaging customers with entertaining, informative, educational, and entertaining content instead of the traditional marketing model of one-way messages from the brand to the customer.
Conclusion
Do you have a content marketing strategy in place for your business? The right plan can be instrumental to the success of any company, but it's not always easy to identify what that "right" plan is. We look at three different types of content strategies and how they might work specifically for brands. We hope these examples help you decide which will be best for your brand or organization!
If there are other questions about enterprise-level content marketing consulting services, contact us today. Our team has a decade's worth of experience working with companies just like yours and would love to discuss how we could support your efforts in the future.