Growth Hacking: Guide to Best Growth Hack Techniques in 2023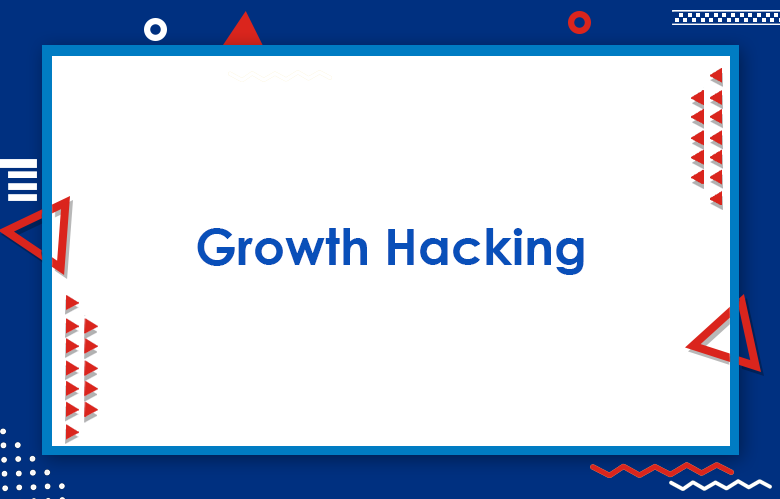 Growth hacking achieves business objectives such as increasing sales, growing awareness, and building a brand by not following the prescribed process.
Growth hacking aims to increase sales of a product or get more users, or get a large audience for their videos.
The ultimate goal of any business owner is to grow the business.
For they adapt creative and analytical strategies but not the traditional internet marketing strategies that are popular. A growth hacker comes up with a new approach to combine technical skills.
What is Growth Hacking?
Growth hacking is now getting very popular.
Growth hacking aims to know customer behavior through analytical things, creativity, and matrix and increase revenue. It is not easy to identify the minds of the customer. It is even more challenging to understand the behavior of online customers.
How should we find the behavior and change our products and services accordingly? Growth hacking can be used for business growth, not just startups.
Growth Hacking for Startup
Every rupee is very important for a startup. We have to spend every penny carefully. But to find new technology and expand the business, spending money and knowing what is happening around you is essential.
We should know customers' responses to our product, service, and website and change them accordingly.
Growth Hacking for eCommerce Business
Growth hacking cannot replace digital marketing. Growth hacking can be made a part of the marketing strategy.
However, the principles of growth hacking and marketing are similar. The scope of goals is the main difference between the two.
Here are the five essential steps for successful growth hacking.
The first thing is to find what is needed for the growth of the business, how to test the ideas, and the strategies your business competitors are following. Design the test and measure success. Acquire data and analyze it.
Advantages of Growth Hacking 
Growth hacking works for any business and can be used by intelligent marketers. Growth hacking is incorporated into the digital marketing plan.
Let us see who can benefit from the growth hacking process.
For startup businesses, it is essential to make the customers trust the brand or service. Growth hacking helps to create immediate impressions.
When trust has been created, the client's customer will decide to buy the service or brand. Growth hacking can be used to improve traffic for content marketers who use blogs, ebooks, videos, and other formats to generate leads or increase sales.
Social media marketing is an essential tool for digital marketing. Though we spend much time promoting our service or brand on social sites, we cannot identify if our promotion succeeded in converting leads into customers.
Growth hacking helps in this matter.
Growth hacking is beneficial for your company, which is a startup.
Growth hacking lets you focus on growth will increase. Low-cost strategies and different types of tactics can be tested.
15 Product Pre-launch Growth Hacking Strategies for Businesses
For any startup, it is tough to bring users to buy their products or attract users to their apps or products. There are some ways in which hacking can be used for growth. Here are the growth hacking strategies for the pre-launch of a product.
• Develop a pre-launch page and build pre-launch hype. Offer discounts and rewards as part of the pre-launching campaign. This will bring more and more people to your page and help create brand awareness.
• Identify your target markets and customers. Contact influencers through email. If any of these influencers like and want to promote your product, you will receive many visitors on your landing page.
• Gifts and rewards give a lot of publicity. Offer free discounts and exclusive coupon codes for the visitors who register to buy the product.
• YouTube is one of the popular ways of using product promotion online. A good marketing video with the details of the product or an unpacking video helps to grow curiosity among the audience and generate leads.
• Use crowdfunding platforms for startup campaigns and get noticed by journalists who look for startups and new product launches.
• Referral programs also help a lot in getting new users. When existing customers talk positively about a product, their friends may come to check the new product or service, and this helps to create awareness of the startup
• There are many places online where you can find prospective customers. Target all these channels instead of using any one of the channels. Social networks, video marketing, competitions, and referrals should be included in the growth hacking strategy for any startup.
• Contact other blog writers and request them to write an article about your startup. This can help attract thousands of users.
Growth Hacking For Mobile App Marketing
Mobile applications are significantly increased, and installation costs are prohibitive today. App publishers have to be more creative with marketing efforts online. So effective growth hacking strategies can boost things in the best way.
Growth hacking is generally termed as a development strategy that is creative and innovative that can replace the traditional methods to reach people. Today's mobile application development was going around the events and looking for reasonable solutions.
There are many effective ways to leverage mobile growth hacking to improve mobile application developers. Here are some of the critical growth hacking tactics for mobile application marketing. Here we go.
Optimization of AppStore
The app store must be optimized by overlooking the essential components for boosting downloads. The app store listing page can increase the number of downloads of the application and play a crucial role in in-app marketing today. The app store reviews by the users and in-app purchases can be indexed with the optimization of the app with targeted and relevant keywords that increase the chances of marketing the application online.
Reaching the Audience through Localization
The app store is in over 28 regions, and every country has its store. So, if you target the app market to a specific country, you can target depending on the country or geographical area within the store. So that the app information can also be displayed in the local language depending on the region selected.
Social Media Marketing
Create and develop engaging content on your mobile application and discuss the latest app. Answer the questions asked by many people on the platforms. Utilize paid advertising for the better promotion of the mobile app and help you top to reach the audience.
Cross-promote
Don't just stick with one social platform; exploring multiple platforms with your marketing strategies is better, which can help you increase your reach. Grab the people's attention in a better way to market your application. Target multiple devices also to expand your market and reach.
Go with other Marketing Tactics
There are many different marketing tactics for your mobile application, such as email campaigning, and influencer marketing is also the most effective way to reach the audience online. Whatever the tactic may be, it must be implemented in the best way to fulfill your marketing challenges and get successful.