How to Find the Right PPC Strategist: A Step-by-Step Guide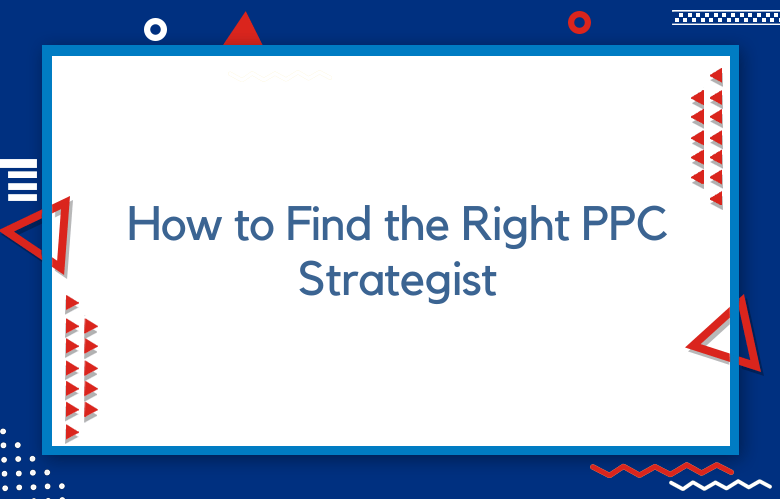 PPC is an integral part of any digital marketing strategy, but it's hard to know where to start. This blog post will take you through finding a PPC strategist for your business and help you make the right decision. Let's get started!
Nowadays, most marketing and advertising are done through digital platforms. It's about time you understand how to get the most out of your online marketing strategy! This post will lead you to find a PPC strategist for your company.
We'll discuss what skills and services they should have, how to find them, and why it's essential to choose one that meets all of these qualifications. You'll also learn some tips on making sure they are qualified before signing any contracts with them. Ready? Let's go!
What is a PPC Strategist?
A PPC Strategist is someone who helps companies sell more products by optimizing their search engine campaigns.
A PPC strategist creates and executes online marketing strategies to help their clients make more money.
A PPC Strategist is a person who analyzes the profitability of paid ads. They look at data and review websites to determine what features will make it easy for clients to advertise their products on search engines or social media platforms.
A PPC Strategist is an individual who has the responsibility of creating and implementing a successful pay-per-click campaign.
Why work with a PPC Strategist?
A PPC Strategist will help you build a solid foundation for your online business. It's essential to have someone with experience guide you along the way.
The internet is a powerful tool. With it, you can reach people all over the world with your products and services.
What Does a PPC Specialist Do?
A PPC specialist does many things. First, they will analyze competitors' ads to see what is working for them and why. The next step would be creating a campaign that includes keywords based on the information obtained from our research of your competitors.
Role of a PPC Strategist
From wakeup, there is one thing that goes through our head: keywords.
The role of a PPC Strategist is always an adventure. There's so much left to do and so little time for it all!
Advantages of Hiring a PPC Strategist
PPC strategists are often able to offer a higher ROI than you would be able to do on your own
PPC strategists can help with campaign management, keyword research, and improving the quality of your website's content
A PPC strategist can advise which ads will work best for your business in different regions or demographics.
PPC experts have a deep understanding of Google AdWords and how to use it effectively
They can help you avoid common mistakes like bidding too high or using the wrong keywords.
Experts know what changes need to be made to your account to improve performance.
They are familiar with best practices for conversion goals, ad copy, landing pages, etc.
Increase your conversion rates
Save time and money by outsourcing the work
Get help with campaign management, keyword research, and setting up landing pages.
Find someone knowledgeable about Google Adwords, Facebook Ads, Bing Ads, etc…
A PPC Strategist can help you create a marketing strategy tailored to your business.
They have the knowledge and experience to get you results cost-effectively.
You can focus on building your business while they do all the hard work for you.
Your competition will have a much harder time competing with your paid ads because of their expertise.
Expertise in the field of paid advertising
It can help you find your target market and build a strategy to reach them
Helps you with campaign setup, tracking, and optimization
Uses data analysis to make informed decisions on how to spend money for maximum ROI
A PPC Strategist can help you save money
They have a better understanding of how your customers think and shop
You'll get more traffic to your site
You'll increase the likelihood that people will convert into paying customers.
PPC can help you reach your target audience
Hiring a PPC strategist will ensure you're following best practices and using the latest tools.
A PPC strategist has experience with all types of business models, including e-commerce and brick-and-mortar businesses.
A PPC strategist is more likely to provide recommendations for improving your conversion rates than an individual who specializes in only one area.
You will save time and money.
You can focus on your business, not marketing.
Your PPC campaign will be more targeted to your customers' needs and wants
Increased sales mean increased revenue for your company
Your PPC ads will be more targeted, which means tthey'llhave a higher conversion rate
You'll save money on paid advertising because you wwon'tneed to spend as much on clicks or impressions
You'll get the most out of your budget by making sure that every dollar is spent wisely
A PPC strategist can help you with social media advertising and SEO
They can help you with your marketing strategy.
They can do keyword research and analysis to find the best keywords for your business.
They will create ads that are more likely to convert than ones you would make yourself.
PPC strategists have a wide range of experience- tthey'veworked on everything from large, international brands to small start-ups.
Conclusion
At the end of this article, you should have a good idea of finding and working with an experienced PPC strategist. You'll be able to speak intelligently on what makes for quality PPC consulting services and know when to bring in help from outside sources like us at Vivintech.
Suppose you feel that your business needs more than just some guidance or consultation.
In that case, we can provide qualified candidates who will partner with you throughout the entire process (from strategy development through implementation). If these sound appealing to you, get in touch today!