100+ Actionable Facebook Ads Strategies for eCommerce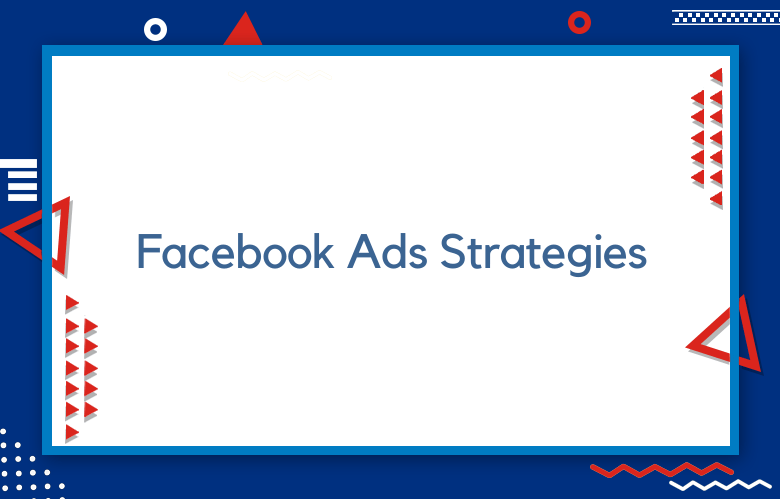 What do you find when you cross an excellent eCommerce company with the power of Facebook Ads? The answer: 100+ actionable strategies for social media marketing. This post is a pack of tips and tricks that will help turn your Facebook Ad campaigns into a roaring success, so take some time and read through it. You'll be glad you did!
The world of eCommerce has changed drastically over the last few years. With so much new competition, it can be hard to keep up with what's working and what isn't. But luckily for you, we've compiled 100+ actionable strategies for Facebook Ads that are proven to work in today's competitive marketplace. The tips here will help take your advertising game to the next level!
Actionable Facebook Ads Strategies for eCommerce
Use an enticing image that will make people want to click on your ad
Include a call-to-action in the body of your post or ad, such as "Shop Now."
Optimize your ads to reach the right audience for you and your business
Create multiple ads with different copies for each target audience
Test out different types of images and text on Facebook Ads Manager
Create a Facebook Business Page
Add your business location to the page
Upload an eye-catching profile picture that matches the tone of your store
Write engaging content to promote your products and services on Facebook, including links to blog posts or product pages
Import customer information into Facebook's ad editor by uploading a CSV file with email addresses and phone numbers (optional) for better targeting options
Decide on a budget and set a goal for ROI
Choose the right objective- conversion, engagement, or lead generation
Create an ad that stands out from the competition with a compelling offer and image
Optimize your ads to make them as relevant to your target audience as possible through targeting options such as location, language, interests, demographics, and behaviors
Track metrics like impressions (the number of people who saw your post), clicks (the number of times someone clicked on it), CTR (clickthrough rate: percentage of clicks divided by impressions), cost per click (CPC: amount you spend each time someone clicks on your ad)
Research your target audience
Create a Facebook ad campaign to drive traffic to your website
Use the right image for the post, including one that is eye-catching and has high quality
Include compelling text in the post, such as "Limited Time Offer!" or "New Product!"
Create an Ads Manager account with your business page
Add the URL of your website to your ads manager account, and create a campaign with it as the destination
Choose which type of ad you want to run- text or image, link post, video, etc. Different varieties have different costs and reach
Upload images for your ad that are relevant to what you're selling on Facebook
Write compelling copy about the product(s) being sold to convince viewers that they need this item in their life now more than ever before.
Use the correct type of audience.
Optimize your targeting to maximize conversions and ROI
Include a call-to-action with every ad you create
Test different images and copies for each campaign
Create ads that are personalized and relevant to your audience's interests
Keep it simple with dynamic product ads
Target your ads to people who have visited your website
Use Facebook's Lookalike Audiences tool to find similar audiences
Create a custom audience of customers who completed a purchase on your site
Run ads in the News Feed, not sidebar or mobile feed
Offer discounts and promotions in exchange for contact information
Create a Facebook page for your eCommerce store
Use Facebook's targeting options to find the right audience
Share content that is relevant to your customers and will increase engagements
Customize ads with images, videos, text, or links to products on your website
Test different ad strategies- including multiple images in one ad, using video instead of pictures, etc
Create a Facebook page for your store and add it to the "places" section
Use Facebook's conversion tracking pixel on your website or in-store sales
Make sure you're targeting the right audience with ads that match their interests
Include links to products in your posts, like pictures of clothing or shoes from an eCommerce site
Target people who live in your city
Use a call-to-action button on your ads to drive conversions
Create a custom audience for people who have visited your website before
Set up conversion tracking so you can see how many visitors convert into customers
Include an image with every ad to make it more engaging and stand out from the rest of the feed
Use Facebook to promote your products
Create an ad that will be successful on Facebook
Target the right audience for your business
Test different ad formats and messages to see what works best for you
Run ads in other countries, even if you don't ship internationally yet
Include a call to action button on the page, such as "Shop Now" or "Sign Up."
Create ads that use images and videos to grab attention and showcase products in action
Use ad targeting options to target people who are most likely to buy from you.
Use targeted ads to reach the right people with the right message at the right time.
Target users who are most likely to buy through Facebook Ads
Optimize your ad campaigns for conversions using conversion tracking and goal-based bidding
Test different types of targeting, including location, age, gender, interests, and behaviors
Target audience who are most likely to buy from you
Use Facebook's conversion pixel to track the effectiveness of ads and optimize for conversions
Create a budget that works with your business goals, then set up daily or weekly ad campaigns
Optimize your ads so they're relevant to what people are searching for on Facebook at any given time
Understand your target audience
Create a Facebook ad campaign
Use the proper targeting for your ads
Test, measure, and optimize
Add your product's link to the page
Set up a campaign – Define your target audience, budget, and schedule
Prepare a marketing message that will resonate with potential customers
Create an image for your ad make sure it is high resolution and eye-catching
Add your website URL to the page and add a link back
Use an image that will grab attention, such as one of your products or someone using it in their everyday life
Include important information about your business- what you sell, where you ship from, etc
Post new content at least once a day to keep people interested and coming back for more
Add your store's location and hours to the page
Post about new products, sales, or events on your page
Tag people in positions who are featured in photos of your product or event
Promote posts by paying for them with Facebook Ads
Use the Ads Manager to create ads and manage your budget
Target people who have shown interest in similar products or brands to yours on Facebook, Instagram, or other social media sites using Lookalike Audiences
Optimize your campaigns for conversions with Conversion Tracking and Custom Conversions
Test different images, ad copy, and target audiences
Build an audience of people who are interested in your product or service and how it can help them
Use Facebook ads to promote posts on your page that will get the most engagement
Optimize your store's website for conversions by ensuring you have clear calls to action on all pages.
Conclusion
We've put together 100+ strategies to help you get the most out of your Facebook ads. We have something for everyone in this article. If you think anything needs clarification or more information about any particular strategy, please let us know! Have a look at all these great ideas and feel free to contact us with any questions, comments, or concerns -we would love to hear from you!
With over 100 actionable Facebook ads strategies, this guide is an excellent resource for any eCommerce business. If you've found yourself struggling to get the most out of your advertising budget or don't know where to start with a new account, then we can help!
Our team has extensive experience in digital marketing and social media management that will come in handy when it comes time to create a winning strategy for your company's campaigns on Facebook. We're ready and waiting to offer our services as consultants, so please feel free to contact us today if you need some guidance from experts who have been there before.