A Day in the Life of a Digital Marketing Data Scientist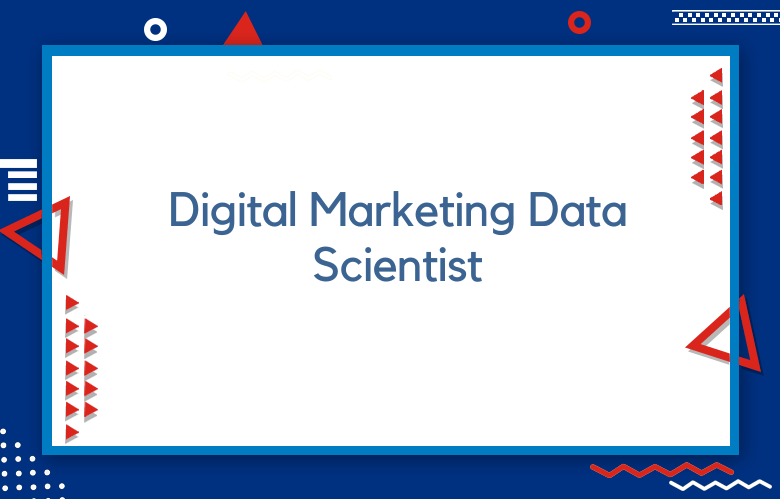 When you think of a data scientist, what comes to mind? Chances are, you picture someone who spends their days buried in numbers and formulas, crunching data until they find the perfect solution to a problem.
And while that's undoubtedly part of the job, it's not the whole story. In reality, data scientists wear many hats. They're part analysts, part strategists, and part creative thinkers. And however, it is more accurate in the field of digital marketing.
A Day in the Life of a Digital Marketing Data Scientist
As a digital marketing data scientist, I spend my days sifting through mountains of data to find hidden patterns and trends. I use statistical techniques and mathematical modeling to identify relationships and draw insights to help my team make better decisions about our marketing campaigns.
I start my day by checking in on the latest marketing campaign performance data. I then dive deep into our web analytics to see how our website performs and identify areas needing improvement.
After that, I analyze our social media data to see which posts resonate with our audience and identify any opportunities for engagement. Throughout the day, I perform ad hoc analysis as needed to answer specific questions from my team.
I compile all my findings into a report and share it with my team. Then, I start planning for tomorrow, when I'll do it again! When I get to my desk, the first thing to do is check our key performance indicators (KPIs).
This gives me an idea of how we're performing against our goals and helps me identify any areas that need attention. From there, I dig into the data to see what's driving those numbers. This might involve running some analyses, doing some exploratory data analysis, or building models.
Once I have a handle on what's going on, I start working on whatever project is a top priority. It can be anything from building a marketing campaign to optimizing our website for conversions. No two days are alike, which is one of the things I love about my job!
Around lunchtime, I take a break to eat and catch up with my colleagues. I typically have meetings in the afternoon where we discuss results or brainstorm new ideas. Most of the day is spent on projects or analyzing data. I wrap up around 6 pm and head home.
As a digital marketing data scientist, you will analyze large data sets to help businesses understand how their marketing campaigns perform. You will use your data mining, modeling, and statistical analysis skills to identify trends and patterns in customer behavior.
Based on your findings, you will provide recommendations to businesses about how they can improve their marketing strategies.
You will work closely with others on the marketing team, as well as with engineers and product managers. It will be the job to make that the data collected by the group is accurate and that it is being used effectively to improve the performance of marketing campaigns.
In addition, you will also be responsible for developing and testing new methods for collecting and analyzing data.
A typical day for a digital marketing data scientist usually starts with checking various marketing metrics from the previous day. This could include website traffic, conversion rates, social media engagement, and more. Once all the data is gathered, it is time to analyze it.
After the initial analysis, a digital marketing data scientist will typically create reports and presentations to share with their team. In some cases, they are responsible for providing recommendations on improving various marketing campaigns. The rest of the day is typically spent working on multiple projects and tasks related to digital marketing.
As a digital marketing data scientist, your day-to-day tasks will vary depending on the project you're working on. But there are a few responsibilities that will make up the bulk of your time:
Collecting marketing data
This is where your "data mining" skills come in handy. You'll be responsible for collecting data from internal and external sources. Once you have all the data you need, it's time to.
Clean and organize marketing data.
This is arguably one of the critical steps in the process. After all, you can't make sense of messy data. That's why it's vital to take the time to clean and organize your data before moving on to analysis.
Analyze marketing data
This is where you put your quantitative skills to work. You'll use your data to identify patterns and trends, which you can then use to develop hypotheses about customer behavior. From there, it's time to.
Test hypothesis
Once you have a hypothesis, it's time to put it to the test. You'll design and implement experiments to see if your theory holds up under real-world conditions. If it does, great! If not, it will be back to the drawing board.
Develop marketing models
If your experiments yield positive results, you can develop models based on your findings. These models can predict future customer behavior or create new marketing strategies.
"As a digital marketing data scientist, I spend my days working with large data sets to find trends and insights to help our clients improve their marketing strategies. I work with various Excel, SQL, Tableau, and Python tools.
I start the day by opening the email and seeing if there are any urgent client requests. Then I'll dive into my project for the day. This could be anything from designing an A/B test to analyzing website traffic data to studying the effectiveness of a new ad campaign. No two days are alike!
After lunch, I might meet with other digital marketing team members to brainstorm ideas for a new client or review the results of a recent project. Then it's back to work on my current project until the end of the day.
I take some time to document my findings and update my team on my progress. Then I call it a day and head home!"
Conclusion
In conclusion, being a digital marketing data scientist is demanding but rewarding. It requires both left-brain and right-brain thinking and demands continuous learning. But it might be the perfect career if you love solving problems and thrive in a fast-paced environment.