Marketing in 2025: Key Trends That will Drive the Future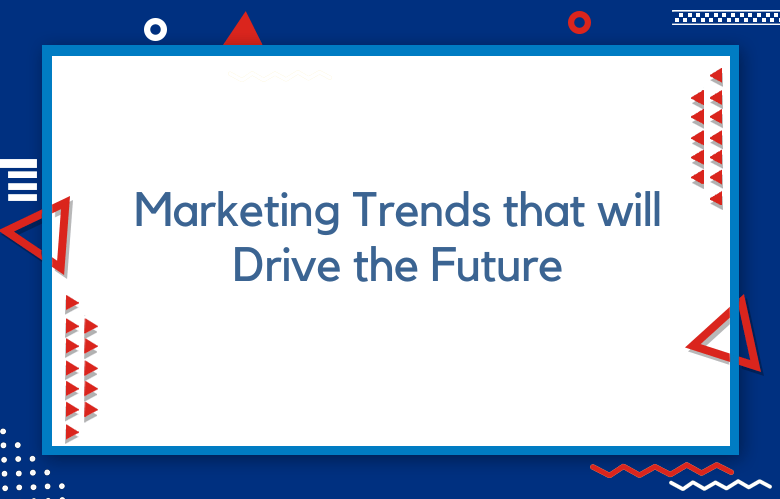 The marketing landscape is constantly changing, and it can be tough to predict what will happen in the future. But by looking at some key trends emerging right now, we can better understand what to expect in 2025.
Whether it's the rise of artificial intelligence or the explosion of video content, these are trends that marketers keep an eye on to stay ahead of the curve. So read on to learn more about the future of marketing, and see how you can start preparing for it now!
It's hard to believe, but 2025 is only a few short years away. So what will the marketing landscape look like in seven years?
Countless trends and changes are happening worldwide that impact marketing, so it's tough to make predictions with any certainty.
But there are a few key trends we can expect to see more of in the future. We'll take a look at important ones.
Keep an eye on these trends because they'll drive the future of marketing!
Technology is constantly evolving and disrupting traditional business models in the information age. Marketing is no exception; over the next decade, we can expect to see several critical trends emerge that will shape the future of this field. From artificial intelligence to virtual reality, read about the top marketing trends defining 2025.
Essential Marketing Trends That Will Drive the Future
Marketing may be a decisive game where anyone can have a chance to win — even if you're a small company. Using data and networked information about customers to create more powerful, relevant, and respectful communications will allow smaller companies to compete effectively against larger companies that use those tools.
Marketing budgets will increase as companies try to meet the needs of consumers on a more global scale. Additionally, companies will better understand their customers and create advertising strategies to appeal to their target audience.
Marketing and advertising will view as an art form requiring sophistication and the ability to create experiences in the digital space that such technology can support. Marketers will be creative workers who can tell stories of tangible value to people.
Marketing infuses into products and services. It will be designed into the user experience with emotional techniques and personalized to give every customer a unique interactive experience.
Marketing will have switched to a more experience-based model. Consumers will no longer tie to a single brand. Instead, they will experience products based on the medium that they choose. So, if a consumer prefers to watch TV commercials, an ad grabs the audience's interest.
However, if a consumer desires to read the news on the Internet or to play computer games, then the company will use other means of advertising to reach that consumer.
The Internet of Things predicts to bring about an "Internet of Customers." The digital connection between products and the consumers who use them will enable the digital aggregation of consumers into a new form of the consumer community.
These consumer communities will have power and influence and will have the ability to influence company decisions. It is what the future of marketing will be in 2025.
Marketers will use a combination of artificial intelligence, social networks, and market research surveys to understand better what their customers are capable of—and then deliver enough personalization to make them loyal customers.
Marketing will have to be more targeted, and consumers will have more control over what they receive—no more wasting time and money on messages that do not interest them.
Marketing will be based heavily on getting information directly to customers. Although traditional media channels, such as television and print, will still be around, they use them differently.
Instead of delivering unidirectional messages to consumers, companies will have to use many other approaches to redefine the marketing processes. Customers will be more able to get detailed product information, and companies will have to find ways to organize and develop that information.
The lines between the Internet and physical worlds will merge by creating an augmented reality world. Internet users can see TV or print ads and click on them to "see more," interact with them by entering contests, sending them to friends, or ordering them online.
Marketing predicts to privatized. It will be marketer-driven, with the customer in charge of their market and brand.
Marketing will be instantaneous, customizable, and interactive and come from companies, brands, communities, and consumers.
The marketing plan will be "all" marketing, everywhere, from every source that sells. The true power of this is that when aligned with the consumer's interests and appropriately orchestrated, positive influences occur—consumerism turns on, trust turns on, belief turns on, loyalty turns on, and even evangelism may turn on.
Marketing will not be about reaching millions of consumers. Instead, marketers will have a much more direct audience, and the cost of running that audience will be much higher.
The context will be king. In other words, knowing personal preferences based on where the person is, their past purchase patterns, the weather, trending information, and location-based social networking will be vital to making marketing successful.
Marketers may sell software, selling not the actual product but the ideas in their development. The buyer will no longer be paying for the product but rather for the concept that is behind the product.
Consumers will have the Internet in their hands; they will do their research online and expect the world to find them — and they will be very price-sensitive. As a result, companies that understand how to track consumers and market to them proactively based on their search behaviors will survive and prosper.
In 2025, marketing will drive by a few key trends. Technology will continue to advance rapidly, changing how consumers interact with brands. Personalization will be critical to success, as consumers expect a tailored experience. And finally, sustainability will be a top priority for businesses and consumers.
Big data will become even more important for understanding consumers and target markets.
Personalization will be necessary to stand out in a crowded marketplace.
Marketing campaigns must be more efficient and effective to make the most of limited budgets.
Hyper-personalization will be the norm, with marketers using data to create highly customized customer experiences.
AI and automation will play a more significant role in marketing, enabling marketers to scale their efforts and reach more people with personalization.
Experience will be everything, with brands creating immersive experiences that capture customer attention and engagement.
Some of the most important trends include the increasing use of artificial intelligence and machine learning, the rise of omnichannel marketing, and the continued growth of content marketing.
AI and machine learning will become increasingly important tools for marketers, helping them automate repetitive tasks, understand consumer behavior, and effectively target ads.
Omnichannel marketing will also become more critical as consumers move seamlessly between different devices and platforms. It means marketers must consider how their campaigns will work across other channels.
Content marketing grows in popularity as consumers become more interested in reading high-quality, informative articles and watching engaging videos.
Data will be more critical than ever before. In 2025, marketers will need to be able to gather, analyze, and interpret data to make effective decisions.
AI and machine learning will become increasingly essential tools. These technologies will help marketers automate repetitive tasks and better predict consumer behavior.
Experience that is personal and relevant. Consumers will continue to crave authentic connections with brands, so marketing efforts must focus on creating customs.
Data-driven marketing: In the data era, companies will increasingly use data to target customers and measure their results.
Omni-channel marketing: Customers expect a seamless experience across all channels, from websites to social media to brick-and-mortar stores. Marketers must meet these expectations by creating cohesive campaigns that deliver consistent messages across all channels.
Personalization: With more ways to collect customer data, companies can deliver highly personalized messages to their target audiences.
Relationship marketing: In a world where customers have more choices than ever, brands must focus on building long-term relationships with their customers.
In 2025, marketing will drive by several key trends. Technology plays a significant role in marketing, with more businesses using artificial intelligence and data analytics to target and connect with customers.
Social media will continue to be an essential platform for marketing, and mandatory advertising disclosures will become more common. Marketing campaigns will become more personalized, and companies will focus on creating customer loyalty.
The rise of artificial intelligence will change the way companies interact with customers. Instead of traditional marketing techniques, AI will allow companies to personalize their messages and offer more tailored content.
Cross-platform marketing is more important as consumers increasingly use multiple devices. Marketers must reach consumers across all channels, from phones and tablets to TVs and game consoles.
Ever-changing privacy regulations will present new challenges for marketers.
Conclusion
We've explored some key marketing trends that will be prevalent in 2025. These trends are based on current social, technological, and economic changes that we are already seeing today. Of course, things could change by then, and the marketing landscape may look different than we've predicted.
To stay ahead of the curve, planning for these shifts is essential.
What do you think to make the most impactful trend in 2025? How will your business adapt?
Contact us for Marketing Strategy Consulting to help you prepare for the future of marketing.