Social Media Marketing 101 : Guide to Social Media Promotion 2023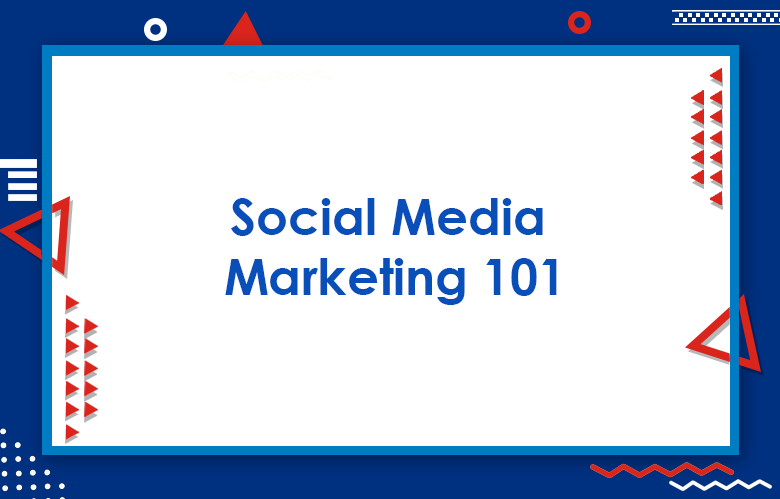 In digital marketing, every tech-savvy starts with its prominence when it comes to social media management and social media planning. Social media can power your business online by grabbing people's attention. Social Media is the right place for interaction, marketing, and advertising business products.
It is a perfect place for planning and implementation for better customer relations and connectivity. Here is the best guide for the social media management business plan.
What is Social Media Management Business Plan
Social Media for Business
Social Media helps businesses to build their presence and compete with competitors online. Perfect planning is the shortcut to getting successful with social media marketing for companies online.
Go with specific marketing jails and set the things accordingly to fulfill the objectives of your business.
The targeting must be specific and relevant to your social media needs. Don't bother with the likes, comments, and follows; stay with the number of leads you generate from social media.
Know your social media marketing challenges to improve your strategy. Find the right time to implement your plan and be patient to earn the things.
Utilize the analytics and, if necessary, use social media automation tools to manage the multiple social accounts online. Utilize different social media ads for your business promotion.
Several top social media platforms are available online. But always choose what is best for you and your business to reach your target and sales leads.
Never put your head on multiple social media strategic plans for business across various social media platforms.
Keep your budget accordingly and go step by step, from planning to implementation and implementation to measuring the outcomes to get successful.
How to Measure Social Media Engagement
Social media marketing and advertising have become the most common in every marketing plan and strategy.
Businesses and brands are more likely to target social platforms to increase their reach. Many brands and companies are going with social media advertising and marketing online, and it becomes challenging to get notified by the audience among the crowd.
So, knowing your campaign's effectiveness, reach, and marketing efforts is essential. Here are some best ways to measure your social media engagement to boost your business online.
Click Rates
You may already track the people who have visited your site. The analytics can allow different shortened URLs and helps you track the performance by the views and click rates on your content across various social platforms.
Measuring the retweets and shares
The social platforms have already provided various metrics to know the engagement of the people of your content.
The retweets can also help you measure your campaigns' plus and minus points. Please pay attention to the audience and build them efficiently.
Tracking consumer interactions
People may interact with you in numerous ways, and you can follow their interactions, especially on social platforms.
Determine your fame
Traditional advertising channels can be measured and measure social media activity, just like stepping television ads.
Measure ROI and SEO along with retention checking
Track your change after the SEO tactics measure the difference and move outside the social campaigns. Please find out your consumers and track them.
Measure the revenue on your investment and go with an efficient analysis of your social media engagement.
How to Manage Social Media Crisis Using Digital Marketing
While there are many advantages to engaging with customers using digital marketing, there are also chances that we will receive a negative response. There is a danger of brand reputation getting damaged. If not appropriately responded to, a social media crisis can permanently negatively impact the brand online and offline.
All digital marketing strategies must have a plan to avoid or face the social media crisis.
Your social media crisis management team must include social media monitors, PR members, marketing team members, customer service members, trained spokespersons, and so on, depending on the situation demands and how much the brand reputation is damaged.
Acting fast is the best way to avoid a social media crisis. When your product or service gets a negative response, respond to them, and clarify. This can avert a dangerous situation that can damage the reputation.
It is essential to inform the key people and ensure they know what role they should play when there is a social media crisis.
This way, there will be no need to run around looking for help to face the situation. A common complaint from the customers is that they are not being heard.
Show them that customer service is your top priority. If there is some mistake from your side, do not hesitate to apologize.
Developing relationships with fans and clients, having a strategic corporate blog, and having a loyal following on social media channels can help protect the brand's reputation during social media crises.
There is no way to avoid attracting negative comments in digital marketing, as it is nearly impossible to satisfy everyone.
But a well-planned, trained, and assessed social media crisis management plan can help turn the crisis into a positive campaign for your brand.
Social Media Marketing Automation and Integration Tools
Marketing automation is generally called software platforms designed for online marketing operations.
Organizations can perform repetitive tasks, and employees can get benefitted from the software as the software can interpret and store the data and reduce human errors.
The marketing automation was generally designed and focused on email automation with a broad range of automation and related analytical tools.
Marketers must notice the right software for the automation process by comparing the other tools to boost the social media automation process.
When buying social media marketing automation and integration tools, the primary consideration is to go on with the right strategy and document your strategic plan to automate.
The marketers must decide about the inbound and outbound targeting using automation tools.
Brand presence and content management also play a crucial role in today's modern automation marketing, establishing and maintaining a robust online presence.
Social media must not be ignored for automation, as you might be unable to manage multiple accounts simultaneously. It needs automation software and integration of the relevant tools that help you get things right.
Social ads, sharing, campaigns, listening, and engagement is massive in social media automation.
Integrating the social media automation tools in your plan can drive better leads trigger the campaigns, and update the lead scores for your business.
Guide to Social Media Personal Branding
What is Social Media Personal Branding?
Personal branding is generally referred to as creating a specific brand image and recognition to the company or individual across the web is called personal branding.
That means creating yourself or your company as a societal brand to get a good reputation.
For this personal branding, people used to explore different ways like advertising, marketing, and promoting the content across the web.
There are several tactics in personal branding. If you are going to brand yourself on social media, it is called social media personal branding.
Social Media is a powerful medium that can boost your reputation by increasing engagement and interaction with the audience with your requirements online.
But social media must be utilized correctly to reach goals and targets online.
Social media can do many things for your branding online. The importance of personal branding was boosted with new social media tools across different platforms like Facebook, Twitter, Youtube, Instagram, Linked In, etc., along with various blogging tools.
The personal brand can build good trust and credibility across the web. It allows showcasing your passion for things in a different positive way to reach the audience online.
One must need personal branding to build an excellent professional reputation.
Tips for developing your brand online
Get registered for a domain.
Go and get your domain name with the customer's email address. You can grab the best offers to build your area on the web.
Once you have registered with the specific domain name, link your mail address to your domain and set up your brand identity with branded email.
WordPress Website
You must be flexible in creating an online business to look more professional.
After installing WordPress on your web server, you need a professional theme that can be selected from WordPress, the directory, and can develop a different brand. Go with the latest designs and HTML5 standards that can give a completely customized look.
Google Analytics
Get discovered by the people about your website and share the content with them to interact with the website information online.
You can also go with the Google tracking codes to your WordPress website and optimize your site to improve the search ranking, which plays a significant role in the reputation across the web.
Blogging
Blogging helps you to reach customers and people online. Create an excellent blog with consistent efforts and write content on different topics related to your uniqueness. Don't over-promote yourself for your branding online. Use images and video content on your blog, discuss the content, and communicate with the audience on various topics.
YouTube for Social Media Personal Branding
The video is a beneficial medium to reach people's attention across the web. Youtube is an excellent platform for people to contact one another with different tactics.
When it comes to personal branding, youtube is the best destination to build a strong reputation across search results and also helps to build good personal branding online.
Branding your Profile on Youtube
To build your brand online on the Youtube platform, you must position yourself with a branded profile creation on the YouTube platform. Make consistent efforts to build your brand. Utilize the youtube channels and brand with a name.
Set up your profile name and channel name, which is unique and exciting to the audience without deviating from the relevancy of the content. Set up your profile and locate yourself on the platform among the millions.
Provide channel information and customize your channel with titles and tags, including some right keywords along with attractive themes and colors.
Create and Promote Your Brand
Create and promote engaging video content that can reveal your brand image across the Youtube platform online.
Go with the best equipment to produce high-quality video and promote the video content across the platforms with different promotion tactics across the web.
Facebook for Personal Branding 
• Get identified among the crowd with proper planning and know those future interactions are vital.
• Choose the right friends on the Facebook platform. Build a strong network on the Facebook platform.
• Plan a strategy for branding and choose the content carefully.
• Change the privacy settings while creating your brand on the Facebook platform. Limit the information viewed by the groups on your wish and based on your planning. Don't reveal too much personal information.
• Protect yourself from spamming and attacks and turn off the tagging for your pictures.
Twitter for social media personal branding
Choose the right Twitter to handle your branding on the Twitter platform. Make it relevant and catchy for the audience to follow.
LinkedIn for your Social Media Personal Branding
• Add a professional picture to the profile, which can increase exposure. Also, create a different profile headline to customize the shape on LinkedIn
• Utilize the LinkedIn background to promote your content stream and portfolios to build credibility and influence people.
• Customize your LinkedIn URL to brand yourself across the site.
Snapchat for Personal Branding
Snapchat is the best temporary promotional tool for building your branding using the Snapchat stories feature, which can be very powerful to make your presence across the platform with different images and video content online.
You can also use Snapchat geofilters to reach people and brand your brand online.
Personal branding with social media can be successful if you are good at planning the strategy and implementing the same for your branding.
So, never ignore the social media platforms for your branding and build different strategic plans for other outlets online and get successful.
Effects of Social Media on Society
In the beginning, social media played a limited role and was mainly used to connect to friends and relatives living away.
It became essential for promoting businesses, professions, and marketing.
The man is a social animal; naturally, he likes social contact. Social networking sites were launched to connect with friends and make friendships with new people.
Few social networking sites allow their users to make new contacts. Some of them will enable the promotion of businesses also.
Social media applications are now expanding in various forms. Internet magazines, forums, web blogs, microblogs, and social book marketing sites are examples of social media.
Social media site has become very popular with the younger generations.
Effects of Social Media
Social media sites are the best platforms for politics and social issues.
Prime ministers, chief ministers, and political leaders in many countries have accounts on Facebook and Twitter and are trying to be regularly in touch with the public.
The number of businesses using social media for marketing is increasing fast. It is estimated that sixty-five percent of industrial organizations have social working sites. Social Media is also playing a vital role in the promotion of movies.
There are also some adverse effects of social media on society.
Social Media is becoming an addiction. Those not using any social media websites worry that they are missing something.
These sites are criticized for affecting the personal relations between families and persons.
Young generations spend a lot of time on Social media, affecting their mental health.
Guide to Social Media Hashtags
What are Hashtags?
Hashtags are just a tagging system of social media that categorizes the content. Connecting a particular conversation with the hashtag mark across the platforms is a popular trend.
Generally, we can see these hashtags on the Twitter platform, and now many social media follow the same.
Hashtag Supporting Platforms
Twitter:
Hashtags are started from the Twitter platform, as it is the platform that invented this feature first. Generally, on Twitter, the hashtags track and join the trends and search and filter the hashtags.
Facebook :
Facebook started hashtags in 2013, utilizing them to join in relevant conversations on the platform.
Apart from all the above platforms, Pinterest and Instagram also support Hashtags.
Advantages of Hashtags
•    It makes it easier to find and follow the conversations
•    It allows brands to track the performance of the campaigns
•    It can increase brand engagement.
•    It helps in building the community across the platform.
•    Categories the things separately.
Hashtags for Business Promotion and Marketing
Hashtags can be utilized for the development of business and product marketing too. The meaning of a hashtag with relevant words for your campaign can boost the marketing game and bring good conversion rate ad sales.
Hashtags on Twitter, Facebook, Youtube, Pinterest, and Instagram
Hashtags on Twitter bring two times more engagement than tweets. It has higher engagement levels when businesses utilize more than two hashtags for their promotion on Twitter hashtags. Regarding Instagram hashtags, the hashtags have high interactions and help build the community on Instagram. Facebook hashtags play a crucial role in performance, but too many hashtags may lead to fewer interactions.
Hashtags Best Practices
The hashtags must be memorable and unique for your campaign. They must be relevant to your business too. Craft the best hashtags for your brand message, and don't forget to keep it simple, secure, and short. Make a clear call to action and be consistent.
Identify your influencers and inspire new hashtags from time to time. Check your hashtags before you finalize them. Build good conversations to build a good community.
Therefore hashtags play a vital role in building a community and conversations with the targeted audience and increasing the conversion rates for businesses across hashtag-compatible platforms. So, one must not neglect hashtags on hashtag-compatible outlets.
Top WordPress Plugins for Social Media Marketing
Nowadays, Social Media plays a crucial role in online and offline business. Website developers are integrating social sharing buttons to promote their products and get a huge source of traffic to their websites.
Fantastic WordPress plugins are available in the market for free and paid plugins. Here we can see the top 10 WordPress plugins for social media marketing.
Monarch by Elegant Themes:
• Monarch is one of the best paid social media plugins for elegant themes.
• Monarch lets you place social sharing buttons in various places on the website, enabling you to put them on mobile sites.
Social Buzz WordPress plugin:
• This plugin Increases social shares and share rates with the help of social sharing buttons.
• It has other powerful features like new style sheets for designers and lean code for faster loading.
Soassy Plugin:
• This plugin provides options for creating high-level responsive social profiles for a website.
• Sossy gives you flexible display options, versatile styles, and drag and drops arrangements for social media sites.
SharePlus(+): 
• Share Plus gives you a professional experience with free-made responsive themes.
• It is a user-friendly social media plugin that even new Word press users can use quickly and easily.
SumoMe plugin:
• SumoMe plugin allows you a quick and easy way to add shares to your website.
• If it is bloated, your website performance becomes slow.
Ultimate social Deux:
• Ultimate Social Deux is an optimal solution that won't bog down your website.
• It gives features like Ajax send mail, bootstrap, many display options, and shortcode.
Flow-Flow WordPress plugin:
• It is a super awesome social stream plugin that helps you to operate critical social media activities like grid layouts.
• It is smart-catching and gives a stunning modern look to your website.
Share Button By Add To Any:
• This is an advanced WordPress plugin with lots of customized options.
• Add To Any plugin has over 100+ share buttons to track your social media traffic in Google Analytics.
Shareaholic:
• It is a free WordPress plugin for social media share buttons and is versatile.
• This is mainly used for customizing your social media share icons homepage, top, bottom, middle of the page, etc.
Easy Social Share plugin:
• This plugin supports more than 20+ social media networks. Many bloggers use this plugin for their blogs.
• This plugin consists of predefined templates and handy customized options for WordPress users.
Social Fans:
• It allows followers to subscribe to social media networks like Twitter, Facebook, YouTube, and much more.
• It gives additional features like 24/7 customer support and light and fast, automatically integrated APIs.
In social media marketing, you have social media buttons in your need, which is essential.
Many social media WordPress plugins are available that will drastically change your website. It would be best to be wise and intelligent when selecting WordPress plugins.
Social Media Trends for Education Institutions
Social Media Trends for Education Institutions
The social media presence was growing across the web. Social Media is considered the best platform to collaborate, share, and generate content with excellent value, even for higher educational institutions.
Many teachers and students connected on different education pages and communicated their doubts and other information via social platforms.
Many institutions follow the latest educational social media trends for students with campaigns, visuals, slides, videos, etc.
Social Media Trends for Education Institutions
Campaigns
Institutions are driving various educational campaigns to promote their institutions and educate students on multiple subjects and their information across the web.
There are many offline classroom and online classroom educational institutions for students today. One can make their choice based on their availability and comfort.
There are no barriers to distance and language study due to developing technologies. Institutions utilize social media platforms to promote their college or university to reach students online efficiently.
Webinars
Many online educational institutions conduct webinars on various topics for students and host live lectures by their teachers or lecturers. It has become one of the critical trends for educational institutions.
Focus on Generating Quality Educational Content
Educational institutions focus on quality content as there is numerous visual content across different platforms like Youtube, Facebook, etc.
One can find several education-related videos and marketing videos from different institutions.
We can observe the change in the quality of the content as the institutions focus more on the quality of the content to withstand the competition across the web.
They have grasped that quality content only can rank better on search engine results to stand out from the crowded content on different social platforms.
Social Media Education Advertising Campaigns
Creating social accounts and pages on educational institutions
As part of the strategy, education institutions create their page by providing all the information about their institute and the various courses they offer students innovatively on social media like Facebook, Twitter, Instagram, and Youtube-like platforms.
By maintaining useful social pages, the institutions successfully gain more business to their institutes.
Facebook and Youtube live campaigns
Institutions utilize the live features on social platforms like Youtube and Facebook with live footage about the institute and advertising uniquely by interacting live with the parents, students, and audience and fulfilling their advertising requirements as campaigns.
Recently many institutes have also succeeded with Snapchat and Whatsapp advertising campaigns to reach students.
Use of Right Social Media Communication Channels
Utilizing the proper social media communication channels can ensure better outcomes.
The institutions must know which platform better conversation about education-related content and what students seek and search for on various social media.
So, the proper communication channels are best to reach the business.
Measuring and Monitoring ROI and Engagement
There are numerous ways to calculate the ROI on different platforms, which can reveal the effectiveness of your campaign and the outcome of your sincere efforts for your educational institutions.
Social platforms like Facebook provide audience retention graphs and ROI calculations for marketers. Youtube analytics is also providing the best tools to measure engagement.
Using Rights Tools for Educational Marketing Strategies
Social media is an essential marketing tool for marketing strategies in every niche today. Research is vital in knowing what type of tools can match your plan.
Content plays a significant role in every step of educational marketing. Watch out for the latest trends and strategies that successful marketers across the web follow.
Note down the crucial elements that can be useful for your strategy and then decide on the right tool for your educational marketing online.
Therefore, the marketing for educational institutions must go on with the right strategic plan to withstand the competition across the web. Getting identified content with quality and uniqueness is the best way to reach people.
The right marketing tool must be selected as the medium though there are several platforms to go with. So, keep all these things in your mind while starting marketing for your educational institutions. I wish you the best.
Best Open-Source Social Media Management Platforms
Social media has been a powerful platform offering substantial business opportunities, so marketers are interested in pioneering this excellent platform.
However, saying it is more comfortable than building social media. It requires a lot more planning, control, coordination, and constant updating of the content to ensure that there is social media management to promote the products/services of the marketer.
Previously PHP was the sole network offering social media management.
But with increasingly more open-source platforms offering their services for social media management, the shift is gradually moving from PHP to open-source platforms providing social media management.
In this context, it is necessary to determine who the players in this segment are.
BuddyPress:
Is the social network platform coming from WordPress (one of the most popular CMS)? It is free and also allows customization of the social network. An added advantage of this platform is that it can also be used as a blogging solution.
Pligg:
This cm was designed to manage a site with unlimited authors. Registration is compulsory for using its services.
Elgg:
A robust social network platform. A growing community of developers & interactive users supports the platform. Elgg comes with features like superb usability and ease of use.
KickApps:
It offers the power to create an interactive social network equally useful for enterprises, corporations, and small/large brands.
Loved By Less:
Probably one of the widely used and distributed open-source social network platforms. Some features offered by Loved By Less are mutual following, private messaging, user blogs, comments, etc.
Mixx:
Intelligently designed open-source platform. It can easily be used to build its social network at rapid development speeds.
Insoshi:
Written and powered by Rube on Rails, it is a liberal open-source social networking platform. Effective deployment system & version control support are the unique features of this platform.
Xoops:
Written & maintained in PHP and MySQL, it is an innovative, extensive open-source platform.
Community Engine:
Another open-source social network platform for RoR applications.
AutoSpaces:
They also named the world's first open-source social networking solution. Efficiency, ease of use, and stability are this platform's inbuilt features.
Given the increasing popularity of social media management, many more open-source platforms can be expected with more benefits/features and ease.
How Brands Can Use Social Media as Customer Service
Social media sites have become most populated with people. So marketers are reaching people on various social media platforms to make them their customer communication tool across the web for their business.
Social media platforms have become an excellent medium for customer communication.
Many brands already utilize social media as their primary medium to reach customers online; the main challenges in providing customer service over social media are to focus on time and resources.
Platforms like Facebook and Twitter mainly target social care.
To know where your customers spend most of their time, you have to search the famous sites, target them for your branding and make your communication service medium with your customers.
Brands must listen to what their customers say and what they want from your brand. Collect and analyze the customers' activities with your brand social pages and understand the different issues with your services.
Earn the loyalty of the customers to your brand. Though customer service on social media is the best for customers' comfort, discussing a sensitive issue is incorrect and must be shifted to offline.
Don't forget to respond to the user directly when he tweets you or asks for help.
Answer their mentions and the reason for their comments. Promote the customers and retweet to resolve the interactions between the customers and brands. Never neglect the customer's band; a direct question must be answered.
Also, don't ever delete the comments and posts unless they violate some community guidelines; otherwise, it may damage the relationship between the customers and brands.
All these above things can benefit better customer service across social platforms.
Best Ways to Use Social Media as a Customer Service
Social media has become one of the essential marketing tools online. Most companies have accounts on various social media sites such as Facebook, Twitter, Instagram, Pinterest, etc.
They understand that this helps them to widen their audience reach.
Social Media is used to stay connected with the audience by providing them with content to share updates about their business. Social Media is also being used as a customer service tool. Here is how this can be done.
Social Media can be a great marketing and promotion tool, and responding to the comments and queries of the customers will help engage them in conversation.
If a customer has an issue with the company and writes about it on social media, respond to these negative comments by solving their problem. Please provide them with excellent customer service to create a loyal customer base.
A dedicated social networking profile will help connect more with the customers.
WordPress and other blog platforms can be used to provide updates to clients and suppliers.
Encourage customers to give feedback. You can create a poll for followers on Twitter, Facebook, etc., and ask for feedback about your service or product.
Please respond to the feedback, whether it is negative or positive.
Listen to what people are saying about your business online. Google Analytics is an excellent tool for finding product reviews or services.
Know about your competitors. Find out what they are offering to their customers and what the response of the customers is. If possible, launch special offers for your loyal customers.
Your customer service persons might be given Access to your social media business profile to monitor them regularly and know the customers' feedback.
Train the staff to use social media for customer service.
Most consumers use social media to receive customer service. They ask questions, give their feedback, or complain over social media.
Using social media for customer service is a great challenge for businesses and an excellent opportunity to increase customer loyalty.
Guide to Social Media Advertising
Social media advertising plays a significant role in the advertising ecosystem. Social Media is the best medium to reach people with the message you want to deliver.
Advertisers also focus on social media platforms to reach their targeted audiences across multiple platforms.
Many companies are already reaping the benefits of social media advertising. But, it must be in a planned way, as no social platform was ultimately the same.
Advertising on different social platforms must have a particular strategy fitted with their chosen medium. Here is an excellent ultimate guide to social media advertising online.
What is Social Media Advertising?
Social media advertising is just like visual marketing, allowing brands and other individual marketers to display the ad on different platforms differently.
Social media advertising can help marketers and advertisers to reach the brand's goals in marketing and sales leads — social media advertising targets people on different social platforms.
According to recent survey reports, it was revealed that people are connecting to social channels in their free time and also showing their interest in the ads that are displayed on their platforms.
So, social advertising has boosted branding and marketing online.
Social media advertising helps businesses reach their potential customers, identify interested people, and help them target users.
Social networking sites are the best medium for advertisers to measure their approach and ad capabilities online with different metrics provided by some platforms.
Some social platforms, like Twitter, Youtube, and Facebook, also provide valuable tools to measure audience retention and personal ads for advertisers to increase their leads. So, social media advertising has become the most powerful way to reach people online and boost the sales of businesses.
Interest-based and behavioral targeting has become the most common way of advertising on social media platforms.
Mobile devices increased the dominance of social advertising as people use them to explore things on different social platforms, and online purchasing also became part of their lifestyle.
Facebook Advertising
Facebook is one of the best platforms for social advertising today. Advertisers always include the Facebook advertising strategic plan in their ad strategies.
The Facebook platform provides different advertising formats to reach targeted demographics online. Facebook allows advertisers to create advertisements by targeting the audience based on location, age, language, interests, and the behavior of purchases online.
After completing the targeting options, one can plan their budget and schedule to run the ad on the Facebook platform.
The Facebook ad manager can help you to get on with the ads. You may understand the targeting well and can move on to the design elements required for the ads. Also, the users can add the call to action buttons to get good sales leads online.
The platform also allows users to create the best links for advertisements online. Different ads, like Facebook Autoplay, display ads, and premium ads, are available for advertisers to reach people on Facebook.
Instagram Advertising
Instagram is also one of the best advertising platforms across the web, especially for advertisers. Instagram's new carousel ads and different short-form video clip types are exciting and can bring advertisers higher conversions.
Instagram is the best way to connect with people as Instagram users are also increasing rapidly and working with its parent company Facebook.
Carousel video ads have become the most used video ad formats for advertising online.
YouTube Advertising
Many other types of ads, like banner ads and other video ads, can help advertisers have better targeting. Along with the advertising formats, the platform also provides detailed analytics to know the performance of the advertising strategy on the forum.
Twitter Advertising
Twitter is the noisiest microblogging platform on the web. The Twitter platform is the best way to advertise and reach people to generate better leads.
Twitter's new live cast and video ads have become essential to advertising. Marketers can analyze the performance using Twitter analytics based on the impressions and the cost per result with various campaigns.
LinkedIn Advertising
The LinkedIn platform provides the best place for advertisers to deliver the message to the targeted audience.
LinkedIn can be utilized for content and brand promotion by using slide share content ads and sponsored Email ads to reach people. It is the best professional network, which is also helpful for recruitment and as well as for advertising and marketing online.
Social Media Advertising for business promotion
Business promotions must be carried out at places with a good crowd and targeted people and demographics. When coming to online advertisements, social media advertising plays a significant role in promoting businesses online.
Social media has a huge following and is always active with people. Advertisers target social networking platforms to obtain a good number of leads and boost sales conversions online.
Many companies have already got successful with social media advertising.
Therefore, social media advertising is the future of online advertising to generate a reasonable conversion rate and leads. It must not be ignored as it has a high power to make your business successful.
Guide to Cyber Security for Social Media Safety
What is Cyber Security? Cybersecurity focuses on protecting computers, and networks, including programs and data. Protection from unauthorized access and attempts to change or destroy the content is required.
Now that there has been phenomenal growth 'online,' the importance of cybersecurity can't be underestimated. There is no limit to 'online' as it becomes the lifeline of organizations, including governments, the military, corporations, individuals, hospitals, business entities, etc.
Cybersecurity is becoming critical with the global phenomenon of terrorists adopting cyber methodologies to plan and execute attacks.
Cybersecurity is a process where some words are often heard. Some frequently repeated words/phrases include Access, intrusion detection, cyberspace, cryptography, data breach, virus, phishing, and passive attack.
Securing Your Social Media Accounts:
Present-day is full of activities on social media. Most individuals, as well as business entities, maintain social media accounts.
Social Media includes YouTube, Facebook, Twitter, Linked In, etc. Social Media is finding enormous amounts of data, as well as conversations.
Some of the platforms are also used for the promotion of business transactions.
Below are some internationally proven tools to secure your social media accounts.  
Installation of intrusion detection systems like LogDog
Password management through tools like LastPass or 1Password.
Access control through tools like Hootsuite or SproutSocial that allow you to accord Access to your employees to your social accounts and that too without revealing sensitive account information.
Account privacy settings need you to control which visitor views content from your social media account.
Installation of antivirus and spyware is also required to ensure the safety of your online data.
Securing your Online Browsing:
Chrome and Firefox are two of the browsers generally used for online transactions. In cybersecurity, learning a few tips to secure online browsing using these browsers is essential.
Given below are the modifications to be done in browser settings.
Mozilla Firefox:  
• In the Options window, under the General category, select Always ask me where to save files.'
• Under Privacy in Tracking and History Sections, check to Tell sites I do not want to be tracked. Select Use Custom Settings for History in the History section (from the drop-down menu).
• In Security, check all the first three options. Warn me when sites install add-ons, Block reported attack sites, and Block reported web forgeries.
Google Chrome:  
At the top right corner of the browser, select Settings. In the Sign-in section, you need to set a passphrase, and Advanced sync settings check options 1,2,4,5 & 7.
Cyber Security Tips for Social Media Safety: 
Social media networking websites include MySpace, Twitter, and YouTube, where people connect and share information, including photos, personal messages, and videos.
Sometimes business transactions also might take place on this platform. Given below are some of the cybersecurity tips applicable to social media safety:
Use caution when you click links that you receive a message from your friends.
Ensure proper password protection for your postings on social media.
Extend the invitation to your friends to join new social networks.
Never use the URL provided by the incoming message. Always type the URL in the address bar in your browser.
Clear browsing history immediately upon completion of the session.
Be selective while accepting 'friend' requests on social media.
Never share confidential financial information on social media.
Safety and Security are the biggest threats to today's business entities with increased cyber attacks. As such, you must take maximum precautions about cyber safety, safe browsing, online purchase, or social media.
Ways to Perform a Security Audit on Your Social Media Accounts
The marketer starts his job with the content placed across various platforms (collectively called social media accounts). Some examples of these channels include Instagram, Pinterest, Twitter, Facebook, YouTube, etc.
The next step the marketer needs to take is to ensure that the channel gets the required promotion and views. Here comes the best tool, i.e., Social Media Audit.
Social Media Audit reviews which of the promotion strategy is working well, which is not doing well, and what improvements need to be made to the content to ensure that the plan can work well.
The marketer is responsible for the promotion of his products, and this becomes his primary duty. Social media audit will be only a supporting (correcting) factor to ensure that the marketing mix strategies he adopted are reaching their target.
The social media audit can be conducted once a month/quarter, and it is not required to be done daily.
Here are a few simple ways to ensure social media audit is done regularly.
• Create a social media audit template (through separate spreadsheets giving all the required details). This template needs Access to your concerned team members so that constant updating is possible.
• Use of existing online models. The available formats must be customized to suit your requirements (by incorporating additional rows & columns).
The minimum information includes the URL, posting frequency, follower count, referral traffic, and channel-specific metrics.
• A constant update regarding percentage change from the previous period (month and year). This will provide an opportunity to incorporate the sudden changes in traffic that occasionally come (like festivals, year-end sales, end-of-season sales, etc.).
• Find out the traffic on each channel (using referral traffic, engagement & opportunity provided by each channel).
The marketer is primarily responsible for promoting his products and company; one of his tools is social media.
Ways to Promote Your Event Using Social Media
Social Media is a term for online users to effectively communicate on current and various discussions and share their public opinion on content generated. Social Media is called social media whenever you start a conversation and share all forms of content like text, photos, or videos with your friends.
Some popular social media websites are Facebook, Instagram, Twitter, YouTube, Snapchat, Linked In, Pinterest, and Foursquare.
When planning an event, promoting effectively in the olden days is tough. Now there are the best Social Media Ways to Promote Your Event. Below are some of the best ways.
Create an event on the Facebook Platform and start the promotion
Use Local Awareness Adverts on Facebook
Use Video marketing to promote your event.
Start uploading your event demo video to Social Media Platforms like YouTube and Facebook.
Use Video Advertising to promote your event.
Use Snapchat geofilter for your event promotion.
Create Visual posters and graphics to promote through Social Media
Use Instagram, Twitter, and Snapchat to help your development to Millennials.
Create an Event Landing Page website and start promoting it
It is an old event happening frequently. Share photos and videos of already happened events.
Create an Event Hashtag and start promoting it.
Host a contest or giveaway and offer discounts for the event, as early bird offers
Create an eye-catching infographic about your event and promote it on social media and influencer blogs.
Start contacting event influencers and ask them to promote your event.
Start elevating your guest and speakers for the development and ask them to help the game on their social platforms.
Promote each guest or celebrity for the event
Create Polls on Facebook and Twitter to engage fans for the event
Start Streaming Live Sessions about the event
Plan to stream your activity on Facebook Live video
Setup a Live Event on YouTube and start promoting your Live URL
Host a live video on Snapchat
Start promoting your development on Tumblr and other blogging platforms.
Create a Slideshare presentation about your event and start promoting it
Use Facebook Custom Audience to Advertise on Facebook
Start Monitoring your activity's Social Media presence and respond to user queries.
Create a LinkedIn Event and start promoting it
Schedule event updates on Social Media
Curate content about the event and re-purpose it.
Generate some blog posts about the event using content marketing
Use Eventbrite for better promotions.
Use Email Marketing and start contacting by sending event registrations.
Submit a Press Release about your event.
So, pick up your best ways to promote your development of Social Media with the right marketing strategy.
Social Media Marketing Courses in India
Digital marketing has become one of the most passionate professions today with increased online businesses.
Today businesses compete with one another to get the right online presence and reach the global audience without language and distance barriers. The Internet has made things easy for marketers to reach their targeted audiences online.
In India, people are very crazy about IITs and IIMs and feel proud to study in these universities and pursue their careers.
Today, even IIT students and IIM students, as well as others, are finding their passion for shaping their careers. Most students choose digital marketing as their profession because of their interests.
Social media marketing courses are part of digital marketing courses. Social Media is not just for interacting and chitchatting; it has changed the structure of e-commerce today.
Most e-commerce companies on social media marketing strategies to reach their targeted sales online. There are many social media platforms online, which are offering different ad formats and analytical tools for marketers.
There is an enormous need for social media marketing professionals and strategists in India, and it will become a booming career.
Many top online digital classrooms offer a wide range of courses with certifications.
But, one must gain good knowledge while choosing the right institute for your class. kiranvoleti.com helps you to learn things with a practical approach and turns you not only into an expert in the field but also allows you to reach your passion.
Characteristics of a Good Growth Hacker for Marketing
The word growth hacker is very popular now. More and more small and big businesses are looking for growth hackers to improve their business instantly using growth hacking that combines technology and analytics to find new creative ways to grow the business. The main characteristics that a growth hacker has are mentioned below.
Growth hackers view data as an inspiration and are passionate about testing it to discover new ways to help the company's growth.
Growth hacking does not just work; it is an art and science. When a growth hacker is creative, he can use the data better and create a method to help the company's growth.
A growth hacker should also have an analytical mindset.
The fascination of Growth hackers drives them to find what influences the users to engage in a product or why some products fail to attract them.
Ethical growth hackers must clearly understand how the Internet works and be curious to know new things about technology.
A growth hacker must have a basic knowledge of statistics for more effectiveness.
Most growth hackers have a basic understanding of coding,
They know how to use big data for the company's benefit.
A good growth hacker
Growth hackers are those who understand the mindset of the users, study the air and create a method that benefits the companies to have new customers quickly that helps create brand awareness, build a brand, and generate leads.
What are the Roles and Responsibilities of a Digital Marketing Manager?
Digital marketing is the primary key to unlocking the various marketing-related problems and audience reach.
Digital marketing is all about promoting products, content, and many other brands and companies online using different social media platforms as their medium.
A digital marketing specialist with a strategic plan is highly required for marketing and advertising online. No platform is ultimately the same.
So, every platform must have unique marketing and advertising plan to implement to gain things. A Digital marketing manager plays a vital role in the online marketing ecosystem.
Roles and Responsibilities of the Digital Marketing Manager
A digital marketing manager must be specialized in the field of online marketing and social media promotions.
He plays a team leader role in leading the teamwork in the best way to reach the strategic goals in marketing. He is the backbone of promotions and marketing online.
Generally, companies choose an experienced digital marketing manager with good knowledge of PPC, campaigns, Seo, and other affiliate programs related to marketing.
As a digital marketing manager, he plans strategies by taking the company's present status online.
How to Create a Perfect Startup Social Media Marketing Strategy
Startup companies need efficient planning machinery for better marketing online and offline. Many startup companies are reaching success heights with perfect planning and implementation of various strategies.
Know your resources and ways to reach the valuable things for building an efficient and effective marketing plan.
Several new startups are failed to reach their potential targets due to mistakes in implementing the startup marketing plan. Here are some tips and techniques to devise the best startup marketing plan.
Choose the right audience for your organization to boost your sales. Choosing and identifying the right audience plays a prominent role in increasing sales leads and developing the company.
When it comes to marketing in deep, go direct to build a good interaction with the people using social media platforms like Facebook, Twitter, Instagram, YouTube, etc.
Quality content is also significant in boosting search engine rankings. Search engine rankings play a crucial role in building a brand identity.
Develop suitable marketing materials, like best-dedicated websites with responsive design and an excellent mobile application to access your site easily.
Provide a better user experience. Utilize both paid campaigns and unpaid approaches online to construct your company across the web.
Utilize digital marketing services and SEO services that leading companies provide.
Stick to your planned budget, as it is not an intelligent move to spend lots of revenue on advertising for better marketing. A smart move and investment can give you the best out of marketing.
All the above are the basics that startups must know to boost their marketing.
Social Media & Digital Marketing Secrets of Fortune 500 Brands
Rankings are the best options to compare. To compare the business world over, there are many methodologies.
One of the options widely accepted is the Fortune 500 list. This is an annual list (it started its journey way back in 1955) and includes public companies and privately held companies.
Another significant feature of this list is the components are the largest 500 corporations by their total revenue. This list is published every year.
This list is composed and published by Fortune Magazine, and that is why this list is called 'Fortune 500'.
There is stiff competition to participate in this list; presently, the US tops the list with 127 corporations, followed by China (98 corporations), Japan (54 corporations), etc.
The appearance of the names in the Fortune 500 indicates that these companies have proven their success through a constant increase in revenue and one of the marketing strategies in digital marketing.