Spotify Advertising: How to Effectively Promote Your Brand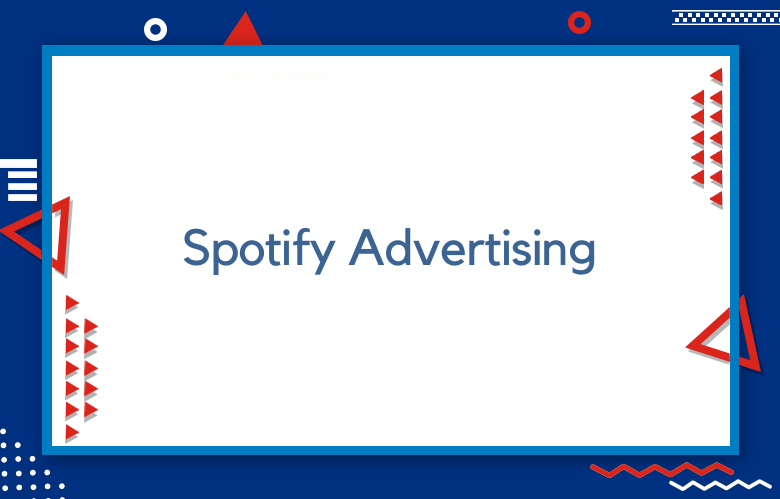 Spotify, one of the most popular music streaming services, is not just a platform to listen to your favorite tunes. It has become an important advertising platform for businesses looking to promote their products and services.
With 356 million active users, Spotify offers an immense opportunity to reach potential customers. Explores the power of Spotify advertising and how it can benefit your business.
What is Spotify Advertising?
Spotify Advertising is a way to create and run audio, video, and display ad campaigns on Spotify. Like other advertising platforms, Spotify Advertising provides a way to target users based on multiple parameters such as demographics, interests, behavior, location, and device type.
Businesses and individuals can reach a highly engaged audience through a personalized experience. Spotify Advertising's pricing varies based on the type of ad and targeting options used.
How Does Spotify Advertising Works?
Spotify Advertising uses Spotify Ad Studio, a self-serve platform for creating and managing Spotify Ads.
Spotify Ad Studio provides advertising tools and analytics to help users create high-quality campaigns and track the performance of their campaigns.
Once you create your ad, you can set your targeting parameters, budget, and campaign launch. Spotify will then measure the ad's performance and provide relevant data such as impressions, clicks, and conversions.
Who Should Consider Spotify Advertising?
Spotify Advertising is perfect for businesses and individuals who want to reach a younger audience and promote their products through audio or video ads.
It can benefit music companies, podcast creators, artists, and performers who want to increase their visibility and reach out to the music streaming platform's users.
It can also help brands that want to display their ads to a targeted audience similar to their existing customer base.
If you're going to boost your brand's growth and engage with a highly engaged audience, Spotify Advertising could be the marketing solution you need.
How to get started with Spotify advertising?
To start with Spotify advertising, businesses must first sign up for a Spotify Ad Studio account.
Once they have signed up, they can create their ad campaigns immediately. It's essential to understand that the ad campaigns are available on a self-serve basis.
Businesses can set up and manage campaigns directly from their Ad Studio account without any other intervention.
How can Spotify Advertising boost your Business Growth?
Spotify is one of the leading digital music streaming platforms in the world. Launched in 2008, it has over 320 million active users in 80 countries.
Spotify Advertising allows businesses to target their audience using advanced targeting capabilities that utilize data on user behavior, user demographics, location, and time of day.
We'll explore how Spotify Advertising can boost your business growth and give you an edge in the competitive music streaming industry.
Spotify Advertising – How to Effectively Promote Your Brand
With over 320 million monthly active users and counting, Spotify is one of the most prominent players in the world of music streaming.
In recent years, it has also emerged as a powerful advertising platform, helping businesses reach millions of users with their messages.
We will explore how you can leverage Spotify advertising to promote your brand, increase brand awareness, and reach your target audience.
The Power of Spotify Advertising: How to Boost Your Business in the Music Streaming Era?
The rise of music streaming platforms, like Spotify, has revolutionized the music industry and introduced a new way of delivering content to users. However, it's not just about music anymore.
Spotify also offers advertising opportunities to businesses, allowing them to reach a vast and dedicated audience.
We will explore the advantages of Spotify advertising, how to set up your advertising campaigns, and some tips on how to make the most out of it.
Types of Spotify Ads:
Spotify offers a variety of ad formats to suit different advertising objectives. You can choose from audio ads, video ads, display ads, and sponsored sessions.
Audio ads are typically 15 or 30 seconds long and appear between songs to a targeted audience. Video ads are 30 seconds long and can be skippable or non-skippable.
Display ads appear on the app screen while users are browsing for music. Sponsored sessions allow brands to offer sponsored listening sessions, so users can stream music uninterrupted for a limited time.
You can choose the best ad format for your brand to create an effective ad campaign.
Targeted Advertising
One of the most significant advantages of Spotify advertising is its precise audience targeting. You can target listeners based on demographics, location, interests, streaming habits, and mood.
This means your ad will be presented to the right people, at the right time, and in the proper context. By targeting specific groups of people, you can maximize the effectiveness of your ad campaign and get the best return on investment.
Measurable Results
Spotify advertising allows you to track the performance of your ads in real time. You can monitor metrics such as impressions, clicks, and conversions to get a clear picture of the ad campaign's success.
Spotify also offers a self-serve platform where you can create and manage campaigns, set budgets, and track ad performance. You can adjust your ad campaign to optimize performance and achieve your objectives by having access to measurable results.
Increased Brand Awareness
Spotify advertising can help your brand get noticed by millions of active users. By leveraging Spotify's technology, you can create ads that resonate with your target audience, increasing brand awareness and recognition.
Creating a memorable ad is crucial to building customer loyalty and boosting sales. By advertising on Spotify, you make your brand more visible and accessible to potential customers.
Cost-Effective
Spotify advertising is cost-effective compared to traditional advertising methods.
You can choose from various budget options depending on your requirements, target audience, and campaign objectives. With a minimum budget of $250, you can create an ad campaign that reaches thousands of users.
The cost per impression (CPM) is generally lower than other advertising methods, so you can get more bang for your buck without breaking the bank.
Conclusion:
Spotify advertising gives businesses a powerful platform to reach potential customers with precision and measurable results.
With various ad formats, precise audience targeting, real-time performance tracking, increased brand awareness, and cost-effectiveness, it's no surprise that more and more businesses are turning to Spotify for advertising.
Spotify Advertising, you can benefit from a highly engaged audience, track performance, and continue to optimize your campaigns for even better results.
Whether you are a business owner, artist, or content creator, Spotify Advertising can help grow your brand and reach an audience that aligns with your values.
So, if you're looking for a new, innovative way to promote your brand, consider Spotify advertising an effective strategy.