A Day in the Life of Digital Marketing Consultant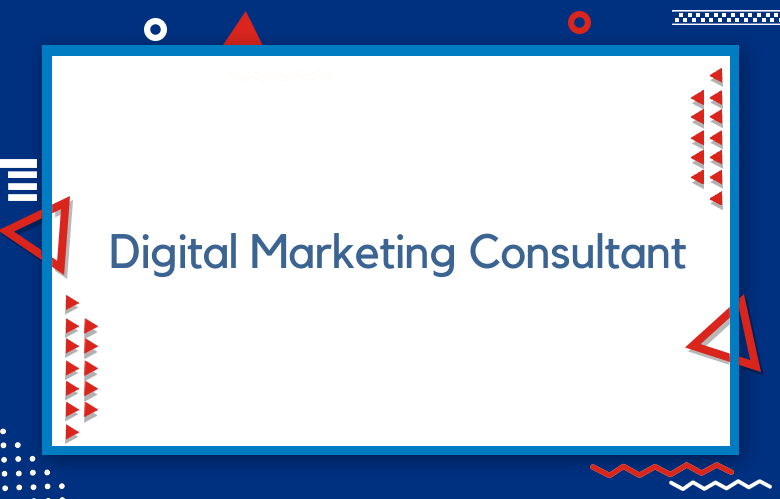 I'm a digital marketing consultant, and my day is never the same. I enjoy working with small businesses to help them define their audience and develop a strategy to reach them. In addition, I've been doing some work for more prominent brands that want to explore new platforms by telling their story.
What is a Digital Marketing Consultant?
A Digital Marketing Consultant helps people to improve their digital presence.
A Digital Marketing Consultant is the job best for people who want to make a difference in the world.
A Digital Marketing Consultant helps companies use online marketing to increase sales and improve their reputation.
A Digital Marketing Consultant helps businesses develop their online presence. They learn about the company and create digital campaigns to help boost their sales, reputation, and customer satisfaction.
A digital marketing consultant advises and assists companies with website development, social media management, and email marketing.
The day-to-day responsibilities of a digital marketing consultant
A digital marketing consultant is responsible for creating and implementing a plan to help the business reach its goals. This person must understand how each company's products or services can be enhanced through social media, SEO, email campaigns, etc.
A digital marketing consultant should be skilled at managing campaigns for products and services. They should also be able to create artistic designs, write content, manage social media accounts, develop websites, market products or services online, and many other things.
I'm a digital marketing consultant, and my daily responsibilities include staying up to date with the latest trends in the field. I share interesting articles on Twitter for my followers to read.
I focus on various digital marketing services that help businesses succeed. I can help with anything from keyword research to optimizing social media posts and everything else in between.
What Do Digital Marketers Do?
Digital marketing is a method to promote your business to customers through digital media. Digital marketers use various tactics such as blogs, analytics, and ads to increase brand awareness and drive leads.
Digital marketers promote a business's services or products across the web. They use platforms like Facebook, Twitter, and Google to advertise their company.
Digital marketers use specific tools, like Google Analytics and Google Search Console, to analyze how their customers interact with their websites. They also improve the website customer experience while considering sales goals and current financial trends.
Digital marketers help clients with online marketing using social media, email, content marketing, and SEO.
Digital marketing is a field of work that has many different perks. It's fast-paced, allows you to travel, and there are always new things to learn.
Challenges of a Digital Marketing Consultant
You are always on your computer – it's impossible to disconnect from work
There is constant pressure to be innovative and produce new ideas
Marketing consultants are often underpaid for their hard work
The continuous demand for new content
Too many social media platforms to manage
Lack of communication with clients and colleagues
Working with clients who don't understand the digital space
Trying to please everyone in a company and not knowing what to do first
Being asked to take on too many projects at once and having difficulty managing them all
Figuring out how much time is needed for each project
Creating a compelling and engaging content strategy
Promoting your business on social media platforms like Facebook, Twitter, Instagram, Snapchat
Tracking the success of your marketing efforts to make sure you're reaching new audiences and growing your customer base
Managing a team of social media experts
Finding the best marketing strategy for each client's needs
Figuring out what content to post on social media to get the most engagement
Keeping up with new developments in digital marketing and technology
Keys to Success as a Digital Marketing Consultant
Know your value
Understand what you're selling
Be focused on your skills and abilities
Know the competition and how to differentiate yourself from them
Stay current on marketing trends by reading blogs, listening to podcasts, or attending events related to digital marketing
Research the company and their needs
Build a rapport with your client, but maintain an objective point of view
Develop a strategy that is tailored to the individual company's goals and objectives
Stay up-to-date on industry trends and changes in technology
Be passionate about what you do
Believe in yourself and have confidence
Network with people who are kind, honest, and genuine- they will help you get to where you want to be
Don't give up on your goals- if it's important to you, don't stop until you've achieved them.
Always be willing to learn more about the industry- new things are happening every day.
Be knowledgeable about the latest trends in digital marketing
Develop a strong network of contacts and influencers
Follow the best practices for SEO, PPC, social media campaigns, etc.
Stay up-to-date on new developments in your industry by reading blogs and following industry leaders on Twitter or Facebook.
Know how to use analytics tools like Google Analytics to track performance
Learn the basics of digital marketing
Develop a strong understanding of your client's needs and goals
Be willing to take risks and try new things
Be an expert at what you do, but stay humble and always learn more about other people's jobs to grow as a professional
Know how to communicate with different types of people effectively
The skills required to be successful as a Digital Marketing Consultant
Ability to work independently
Excellent written and verbal communication skills
Strong analytical, problem-solving, and organizational skills
Understanding of marketing principles like branding, conversion rates, etc…
Knowledge of SEO best practices
Knowledge of SEO and how to optimize a site for it
Experience with Google Analytics
Familiarity with social media platforms like Twitter, Facebook, and LinkedIn
Ability to analyze data and come up with strategies based on that analysis
A knack for creativity
The ability to think outside the box
Excellent communication skills- both written and verbal
Strong analytical skills, including data analysis and problem-solving abilities
Interest in new technology
Strong writing skills
Ability to articulate ideas in an engaging way
Proficiency with social media and other digital technologies
Problem-solving skills for managing demanding clients or situations
Knowledge of marketing principles, practices, and strategies
Good verbal and written communication skills
Gain the skills to work independently or as part of a team
Strong analytical skills, including data-driven decision making
Knowledge of social media platforms and analytics tools, such as Google Analytics
How a Digital Marketing Professional Spends Their Day
Digital marketing professional spends time developing strategies for different clients. Some focus on one aspect, like social media or SEO, while others are generalists who work in all areas of digital marketing.
Digital marketing professionals fill out and send proposals, create and update content for websites and blogs, and monitor analytics to see what's working and what isn't.
I spend most of my day researching, analyzing data, and making decisions regarding digital marketing to achieve goals and targets. I also check the performances of our social media accounts and search for ways to improve them.
When I wake up in the morning, I check my phone to see any messages before getting out of bed. Some mornings, it's just an email about a news article on our blog or something like that.
I spend my days writing articles for websites like this one, designing social media posts for Twitter and Facebook, researching SEO (Search Engine Optimization) trends, and running Google AdWords campaigns to drive traffic to clients' online stores.
Digital Marketing Consultant Morning Routine
Wake up
Drink a glass of water
Check email and social media for any new messages or notifications
Take the dog on a walk, if you have one
Eat breakfast- cereal is easy to make in bulk and take daily.
Get dressed for workwear clothes that are comfortable but professional looking.
Pack lunch: sandwich, fruit, vegetables, chips
Drink a cup of coffee
Check email and social media
Update blog posts for the day
Write new content for marketing campaigns
Create an outreach plan to reach out to influencers in your field
Check social media and email
Update blog posts
Write unique content for your website or client's site
Research keywords and competitors
Read the news
Update the to-do list with anything new that has come up
Digital Marketing Consultant Afternoon Routine
Check email and respond to any urgent messages
Review social media analytics
Update blog posts for the day
Read through new leads to see if they are a good fit for your company, and follow up with any that need more information or have questions about your services.
Answer phone calls
Make lunch for tomorrow's workday (or order in)
Prepare dinner for the evening, including cooking vegetables or making a salad.
Work on projects related to marketing or other business goals
Update social media (Twitter, Facebook, LinkedIn)
Respond to any messages or comments that need attention
Review analytics data for the day/week/month and make adjustments where needed
Check in with team members about their progress on assigned tasks
Check your email for any urgent messages
Update social media accounts with new posts and content
Respond to any customer inquiries or complaints on the website's contact form
Take a lunch break, preferably outside in natural light
Review social media posts and make updates as needed
Update the website with new content or changes to the company's services, products, etc.
Send out a few marketing emails to prospective clients
Digital Marketing Consultant Evening Routine
Check email and respond to any messages
Log into social media accounts and post a few updates for each one
Read through the day's news headlines and scan through business articles
Review analytics from your website, including traffic sources, conversion rates, and more
Spend time reading blogs and articles about SEO, social media marketing, email marketing
Check out the latest digital trends to see what's working now
Review any analytics for your business to know where you can improve
Write a blog post or send an email newsletter with tips on how to use social media for small businesses
Update your website with new content
Reply to any urgent emails
Check social media accounts for mentions, comments, or new followers
Update the website with blog posts and other content that needs updating
Review analytics reports
Leave work
Get home, eat dinner with family
Check-in on social media accounts for the day- make any necessary changes or updates to posts, pages, and ads.
Spend time relaxing with my wife/significant other
Create a list of tasks for tomorrow
Digital Marketing Consultant End Of the Day Routine
Check email and respond to any urgent messages.
Review analytics for the day and list what needs to be done tomorrow.
Create a new blog post if needed.
Update today's social media posts with links to your latest blog post.
Clean up and organize the desk
Check in with all of my clients to see if they need anything
Closeout the day by reflecting on what I accomplished, what didn't work well, and how I can improve tomorrow
Closeout all open tabs
Check email for messages from clients or colleagues
Log into social media accounts and update them with the day's work, then log off
Send a thank you letter to any client who has reached out to us today
Look at the analytics of website traffic, sales performance, and other data points
Review analytics for the day
Check social media sites for new posts or mentions of your company's brand.
Write a blog post if you have time
Review analytics for the day
Update social media accounts with new content
Write blog post ideas to share on social media or in an email newsletter
Conclusion
I've been a digital marketing consultant for 15 years. It's not easy, but it has its perks. One effective way of being an online marketer is that you have all these great tools to use at your disposal. Think about it—you can set up lead capture pages in minutes or automate email campaigns without breaking a sweat! If you're looking for help with any part of your digital marketing strategy, please get in touch with me, and we'll be happy to chat about what might work well for you!