Marketing During a Recession: How to Market Your Business During a Recession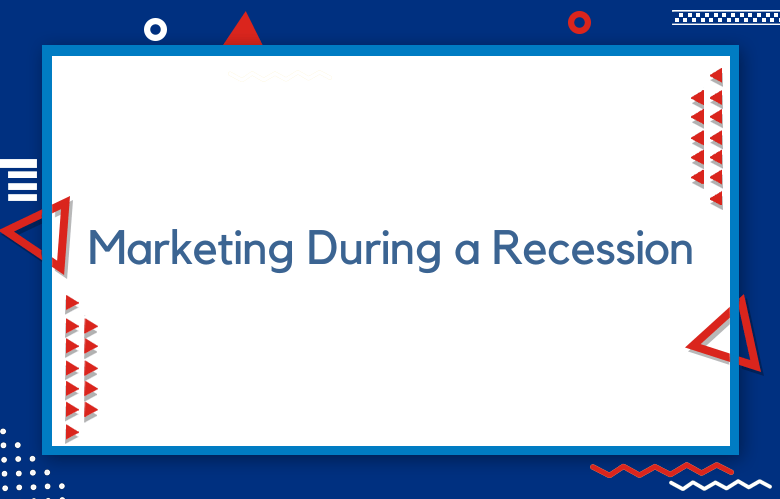 Recessions can be a scary time for businesses. Sales are down, budgets are tight, and customers often need more money to spend. But despite the difficult times, there are still ways companies can survive – and even thrive – in marketing during a recession. It just requires a bit of creative marketing.
How to Survive and Thrive During a Recession
Target Your Audience Strategically
In this economy, targeting the right people with your messages is more important than ever. Instead of focusing on broad demographics, narrow your focus to the people who need what you have to offer most. It means understanding your ideal customer's age, income level, job title, etc., and targeting them specifically with messaging that speaks directly to their needs or interests. Focus on customers in industries that tend to remain stable through recessions, such as healthcare or government-related services.
Invest in Digital Advertising
The most significant advantage of digital advertising is that it allows you to get very specific about who sees your ads and where they are seen. It's also much more cost-effective than traditional radio or print ads because you only pay when someone interacts with your ad (e.g., clicks on it). Investing in digital advertising can be critical for businesses during a recession because it will help you reach people actively searching for products or services related to yours at an affordable price point.
2/3 Focus on Providing Value
During tough economic times, people gravitate towards value-based messages rather than those focused solely on buying something new or expensive. So when crafting your marketing message, ensure you're emphasizing how valuable and helpful your products or services will be for potential customers – highlighting any discounts or deals you might be offering is also a great way to draw attention without breaking the bank!
Additionally, providing educational content such as blog posts or videos can help build trust between you and potential customers while demonstrating the value of your offer.
Identify Your Target Audience
The first step in any successful marketing campaign is identifying your target audience. During a recession, people may have less money to spend on discretionary items, so you need to focus on customers who are most likely to buy your product or service. Research potential customers and their demographic data so you can create targeted campaigns for them.
It would help if you also considered how your target audience has changed since the beginning of the recession. Some people may have different buying habits now than before, and understanding this can help you adjust your strategies accordingly.
Analyze Your Competitors
During a recession, competition often intensifies as businesses try to win over customers from one another. To stay on top of the competition, you need to analyze what other companies are doing and find ways to differentiate yourself. Please look closely at their messaging, pricing strategies, and channels for reaching potential customers. It will enable you to develop unique ideas that will set your business ahead of the rest.
Focus on Digital Marketing
Digital marketing is more important than ever during a recession because it allows businesses to reach more people with less money spent. Focus on creating engaging content such as videos and graphics that will draw in potential customers online – these tactics can be highly cost-effective compared with traditional advertising methods like radio or print ads.
Additionally, ensure your website is easy to navigate and optimized for search engine rankings; this will help ensure more people find out about your business online when they search for related topics or products.
Focus on Existing Customers
Rather than spending money to acquire new customers, focus on nurturing existing relationships with your current customers. Take this opportunity to build loyalty by providing additional value-adds such as discounts, free shipping, and more personal service.
Enhance your customer experience by utilizing customer feedback surveys and online reviews to ensure that your brand meets your customers' needs.
Leverage Technology
The internet has enabled businesses to reach larger audiences than ever before. Utilize digital channels such as email marketing and social media platforms to deliver timely content while keeping costs low. If you need more resources to create content from scratch, consider repurposing content from other sources or using stock images or videos instead of creating original visuals from scratch.
Reallocate Resources
During a recession, businesses must inventory resources and reallocate them where necessary. Consider reducing spending in areas where you don't see much ROI and reinvesting those funds into creative projects that will allow you to stand out from competitors and stay ahead during economic uncertainty.
Recession Marketing – How to Stay Ahead During Tough Economic Times
The COVID-19 pandemic has severely affected the world economy, leading to a recession. Businesses have been forced to cut costs and develop innovative strategies to remain competitive and survive this crisis. One of the most effective strategies is "recession marketing," which focuses on staying ahead of the competition by utilizing existing resources more efficiently, finding new ways to reach customers, and providing excellent customer experiences.
Recession Marketing Strategies
Utilize Existing Resources More Efficiently
Before embarking on any new marketing strategy, it's crucial to analyze your current resources and determine how they can use more effectively. It includes examining your existing campaigns and seeing what works best for your business. Identifying areas where you can optimize or maximize your efforts will help you save money and increase sales.
Focus on Value
Regarding recession marketing, it's essential to focus on providing value for your customers instead of focusing solely on price discounts. Consider offering bundles or packages that include multiple products or services at discounted prices rather than just offering discounts on individual items. Additionally, consider providing free content like webinars or ebooks that offer valuable information to help your customers make informed decisions when purchasing products or services.
Invest in Digital Marketing
During a recession, digital marketing can effectively reach potential customers without spending too much money upfront. Investing in search engine optimization (SEO) or social media advertising can help you reach targeted audiences without breaking the bank. Additionally, leveraging email marketing campaigns can help keep existing customers engaged while also helping you attract new leads.
Conclusion
Recessions don't have to be devastating for businesses if they know how to market themselves successfully during tough economic times. By targeting the right people strategically and investing in cost-effective digital advertising methods like social media ads or Google Ads, businesses can increase their visibility while still controlling costs.
Focusing on providing value instead of emphasizing sales-oriented messages will help build trust between potential customers and brands, which could lead to long-term success even after the recession ends!
Many small businesses go through a natural ebb and flow; however, if you are worried about a potential recession, some things can do to weather the storm.
Diversifying your marketing efforts is an excellent way to ensure your business is visible in multiple places and to different people.
It would help if you also considered reconsidering your target market and ensuring that you still reach the right people with your message.
If you need help getting started or want an expert opinion on how best to proceed, our Recession Marketing Consulting services can help set you up for success.