Programmatic SEO for Topical Authority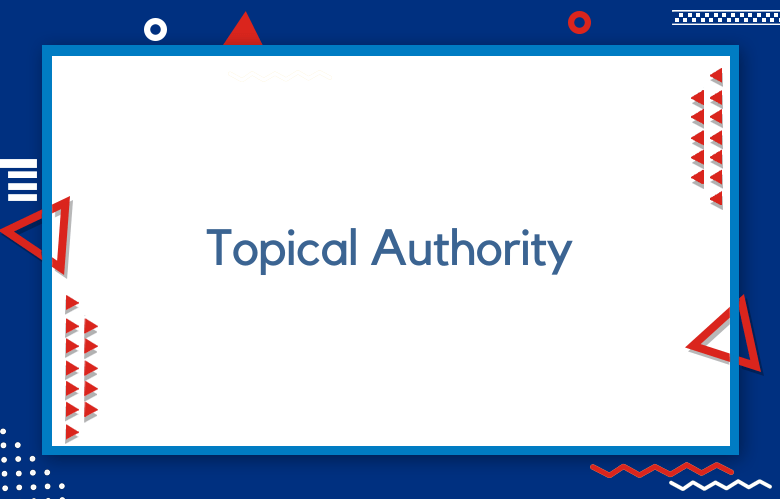 In today's digital world, having a solid online presence is essential to succeed. Your website's topical authority improves online visibility and attracts potential customers.
One way to improve your topical authority is through programmatic SEO. We'll discuss why programmatic SEO is essential for improving your topical authority, how it works, and how to implement it in your website strategy.
First, let's define what topical authority is. Essentially, it's how well your website ranks for specific topics or keywords in search engine results pages (SERPs).
The more authoritative your website is on a particular topic, the more likely it is to rank higher in search results.
This means more visibility for your website and potentially more clicks and traffic. Topical authority is built over time through consistent, high-quality content creation and optimization for specific keywords.
What is Programmatic SEO?
Programmatic SEO is an automated system that uses artificial intelligence (AI) to optimize website content for search engines.
It uses algorithms and machine learning to analyze data, identify patterns, and generate insights to improve website ranking and visibility.
Programmatic SEO differs from traditional SEO, which relies on manual optimization techniques such as keyword research and link building. With programmatic SEO, the system takes over these tasks, allowing marketers to focus on creating great content.
What is Topical Authority?
Now that we have a basic understanding of programmatic SEO let's talk about topical authority. Topical authority refers to the relevancy and expertise of your website on a particular topic.
For example, if you have a website that provides fitness information, you want to ensure that you are considered an expert in that field.
This means creating high-quality content that reflects your expertise, building backlinks from other authoritative websites, and providing a positive user experience for your visitors.
How Does Programmatic SEO Help Achieve Topical Authority?
Programmatic SEO is an effective way to achieve topical authority because it allows you to optimize your content based on data and insights from search engines.
BY ANALYZING SEARCH RESULTS, programmatic SEO can identify your niche's most relevant topics and keywords. It can also help you generate content ideas more likely to resonate with your target audience.
By creating high-quality, relevant content that meets the needs of your audience and includes the right keywords, you can establish yourself as an authority in your niche.
Understanding Topical Authority.
Before we delve into how programmatic SEO can enhance your SEO strategy, let's first understand what we mean by "topical authority.
"A topic is a broad subject matter that your website or business revolves around, while authority refers to how much search engines perceive your website's credibility and trustworthiness on a particular subject matter.
Put, topical authority is your ability to rank higher on search engines for specific subject matters by proving that you're a reliable source of information.
Understanding Programmatic SEO: The Ultimate Way to Achieve Topical Authority.
In the ever-changing digital marketing game, search engine optimization (SEO) has undoubtedly remained one of the most robust strategies for achieving online success.
However, more than the traditional or manual SEO approach is needed as more advanced techniques emerge.
One of the newest and more efficient methods of SEO optimization today is programmatic SEO for topical authority. Explore what it is and how it can benefit your website.
Programmatic SEO is a data-driven approach using AI algorithms to automate your SEO strategy. Instead of the conventional trial and error approach, this technique uses insights and data to identify keywords, optimize content, and assign semantic search terms that help search engines better understand your website.
This strategy enables you to achieve topical authority, which is the capacity for your website to rank highly and consistently on search engine results for particular topic areas, regardless of new updates that search engines implement over time.
The Role of Programmatic SEO.
Programmatic SEO uses automated tools and algorithms to optimize your website's content and ranking for search engines.
When achieving topical authority, programmatic SEO can help by automatically identifying and analyzing the most popular and relevant topics and keywords within your industry.
By analyzing data from multiple sources, programmatic SEO can provide insights into what your target market is searching for and want to see from your website, ultimately improving your content strategy and guiding you to establish your topical authority.
Demystifying Programmatic SEO for Topical Authority.
Programmatic SEO is the buzzword in the world of digital marketing. In the realm of SEO, programmatic marketing has become a hot topic.
As Google updates its algorithms consistently, marketers have realized that the old techniques of manipulating search engine rankings are no longer feasible.
Hence, Programmatic SEO for topical authority has paved the way for successful SEO strategies. We will discuss Programmatic SEO and how it can boost topical authority.
Leveraging Programmatic SEO to Achieve Your Topical Authority Goals.
To use programmatic SEO effectively, you'll need to consider the following steps:
Identify your website's main topics using tools like Google Trends, and refine them.
Conduct comprehensive keyword research using tools like Google Keyword Planner, Long Tail Pro, or other paid SEO tools.
Group similar keywords into specific topics and subtopics and assign them to corresponding pages
Optimize your content by including relevant keywords, value-added content, and related media (images, videos) to improve the user experience.
How Programmatic SEO Helps Build Topical Authority.
So, how exactly does programmatic SEO help you build topical authority? By using artificial intelligence and machine learning tools, programmatic SEO can help you:
– Identify the most relevant topics in your industry
– Analyze what your competitors are doing and what works for them
– Observe changing market trends and adapt your strategy accordingly
– Optimize your content for target keywords
– Understand user behavior on your website and improve the user experience
These factors are critical to building topical authority and establishing yourself as an expert in your industry.
Tips for Implementing Programmatic SEO.
To effectively implement programmatic SEO for topical authority, here are some tips to keep in mind:
– Use tools like Google Search Console and Google Analytics to track your website's performance and identify areas for improvement.
– Create high-quality content that reflects your expertise and is relevant to your target audience.
– Invest in link-building and outreach initiatives to establish backlinks from authoritative websites.
– Pay attention to user behavior on your website, including bounce rates, time spent on the site, and click-through rates.
– Stay updated with changing algorithms and best practices, and adjust your strategy accordingly.
The Benefits of Programmatic SEO for Topical Authority.
By using this strategy, you can expect to enjoy various benefits, including:
Achieving higher rankings on SERPs.
Programmatic SEO will help you create an optimized content strategy that boosts your rankings by proving the relevancy and credibility of your website to search engines.
Improving your website's user experience
By optimizing your content for specific topics and keywords, your website is more likely to meet the needs of your target audience and improve their overall online experience.
Generating sustainable organic traffic
Since topical authority is built over time, programmatic SEO ensures that your content strategy focuses on evergreen search engine-friendly topics. This allows for a steady flow of organic traffic without worrying about relying on short-term, lower-quality traffic.
Conclusion:
Implementing programmatic SEO in your website strategy can improve your topical authority and attract more potential customers.
Remember to understand your audience's interests and behaviors, focus on high-quality content creation, and continually analyze and optimize your data. By doing so, you'll be well on your way to improving your online visibility and growing your business.
Programmatic SEO is critical for sustained online presence management. By strategizing around topic clusters, optimizing content for each cluster, leveraging data insights, mapping your internal linking structure, and keeping your content up to date, you can enhance your website's search engine performance and maintain topical authority over the long haul.
Remember, search engine algorithms continually evolve, so a robust programmatic SEO strategy must be diligently executed and consistently updated. But with the right processes and procedures in place, elevating your topical authority and sustaining your online presence is entirely achievable.