Marketing Automation : Guide to Digital Marketing Automation Tools 2023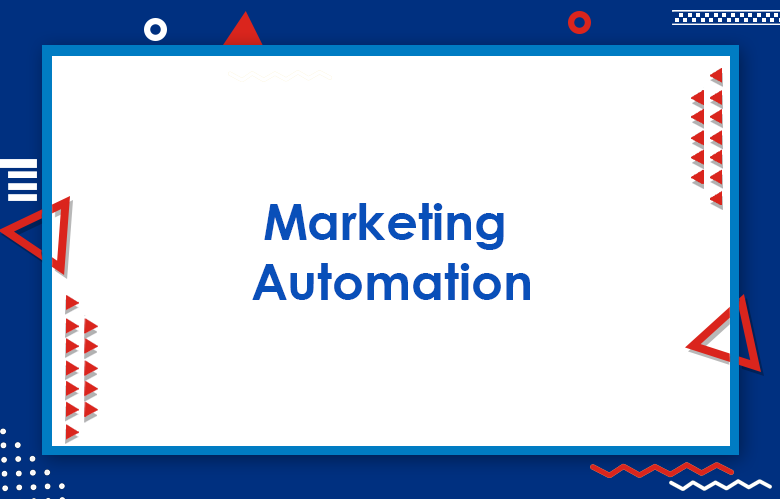 Do you want to break the bond of success grid in business sales using Marketing Automation?
Are you tired of doing manual work to engage customers?
Don't you find the best tool to run effective campaigns to reach clients?
The only solution for every query we raised above is a "Marketing Automation Strategy."
Just have a look below for know-how.
What is Marketing Automation?
The marketing Automation Process is the process involved in doing the ultimate marketing primarily through a software platform that can be done automatically.
This generates potential customers by marketing through social media and other online services. In this path, the marketers will clutch the customers by disclosing big deals or offers.
Top Marketing Automation Tools
Pardot:
This can launch efficient email marketing and place multiple frequently searched campaigns in one place. This will also notify the report of the ROI.
Customer.io:
Depending on the customer preference, push the email notifications and applies A/B testing, and the conversion rate can be tracked easily.
HubSpot:
It gives potential leads by engaging them with the ultimate creation of the content. It provides real-time information to the customers that build healthy relationships.
Marketo:
It can easily report the ROI and manages campaigns and email marketing simultaneously. This can easily trace the visitors who have visited the website.
AdRoll:
This can quickly build social media customer growth by sharing campaigns on Facebook and Twitter by engaging the audience.
Advantages of Marketing Automation
Automatic functioning of the scheduled categories like call-to-action and pushing email notifications to the customers can be done.
Maintaining this marketing automation software is probably cheap, which minimizes manual stress.
Using this software can diminish the time taken for the lead conversion.
The issues through manual activity can be eliminated.
This will be an easy way to gain leads in a short period.
The scheduling of sharable posts on social media sites can be done efficiently without human presence.
10 Ways to Master Programmatic Marketing
Programmatic marketing is how the target audience can be selected to show the advertising. The target audience can be chosen based on age, social standing, location, gender, etc. The ads can be limited to appearing only a few times for a few days. Showing the ads to the target audience will be more productive and cost-saving.
Is Programmatic Marketing Different?
In this process, automated bidding is done on advertising to show the ad to the only target customer. Buying ad space, placement, and optimization is done by computers, not manually.
Know more about Programmatic Marketing.
1. Create quality content that needs to be shown on various channels and devices.
2. Identity the audience. This can be done by using real-time data and market research.
3. If advertisements are not placed correctly, they will not be very effective; programmatic marketing provides many opportunities, and the advertisers only pay for their targeted customers' views.
4. Programmatic marketing goes where the marketer wants its advertisement to go, and it can analyze data and try to improve itself.
5. programmatic marketing automatically adjusts the campaign performance, and the marketer can focus instead on making the campaign more creative.
6. Programmatic marketing uses artificial intelligence algorithms to analyze the data in real time.
7. Marketers looking for a strong Return on Investment in their digital marketing campaigns can opt for programmatic marketing as this helps to reach potential customers and convert them to sales.
8. Programmatic marketing works twenty-four hours a day, around the clock, and measures the performance of the digital marketing campaign.
9. Programmatic marketing makes spending and resources more efficiently.
10. According to experts, programmatic marketing will be the future of digital marketing.
Best Marketing Automation for B2B Sales
Most B2B companies utilizing marketing automation for B2B sales attain efficient sales by spending a low budget, creating stable B2B marketing growth.
The lead generation of B2B marketing has increased rapidly.
The clients' engagement can be raised, which gives high revenue sales.
The reach of the customers through the campaign can be done by taking advanced measures.
Marketing automation generates the best customer experience while disclosing the products, tools, or services.
Personalized B2B marketing will give an idea to recognize the available paths.
Best Marketing Automation for B2C Sales
Most marketers are choosing the path of marketing automation to engage the clients by launching the last campaigns that help get potential B2C sales.
The marketing automation will study the launched campaigns, including the conversion rate.
This will assign advanced ideas to reach clients with efficient social media strategies.
With those campaigns, the audience's engagement will be raised, which turns them into customers and expands the conversion.
This significantly impacts customers by genuinely providing efficient products and services.
Marketing Automation Trends 2023
Cent percent of businesses will adapt to g of marketing automation as some arunawarere of the marketing automation trends.
The development of advanced techniques in marketing automation will be done.
Progressive firms will be implemented more than the regular format.
Marketing automation will be the most sought tool for every company to make sales.
The growth of digital services for marketing will be increased.
I am targeting clients with a combination of marketing automation and predictive analytics.
B2B marketing sales can be made successful by targeting aimed business clients.
Artificial intelligence will lead in marketing automation by informing the marketer about customer preferences, launching campaigns, and feeding the customers with relevant campaigns.
Conclusion
The article will provide the complete details of marketing automation in the marketing category. If you are not aware of using it in your business strategy, immediately implement it to observe the radical change in the routine of your business environment.
How are successful businesses different from other not-so-successful companies? We know there can be many factors for this, and one of them is marketing automation. Marketing automation has increased the conversion rate and revenues for most companies.
Most companies prefer email marketing to increase their conversions. Still, there are chances that they may be marketing to people who are not interested in their product and services and consider these promotional emails as spam.
What is marketing automation?
Marketing automation uses software to make the marketing process automatic — tools and tactics used for automating the marketing process help to perform the tasks quickly and effectively. For marketing automation, the data is collected from various channels that can influence the buyers' decisions.
Marketing automation software is the platform that automates repetitive tasks in marketing departments. The criteria are specified, and the software interprets, stores, and executes the process. Hubspot, Pardot, Marketo, Act-On, Lead Square, and Real Magnet are a few popular marketing automation software.
Marketing automation software selection does not require the person to have technological knowledge. Carefully research the market of marketing automation software. Identify your requirements. Rank the software systems based on the live demonstrations and the price. Before finalizing the automation software, review the software license agreement.
Marketing automation tools
Marketing automation tools are designed to help handle the marketing processes and better understand the audience. Among the most popular tools are HubSpot, HootSuite, Pardot, etc. The HubSpot tool has many fans, as it is an all-in-one platform.
This helps increase website traffic, better understand the audience's behavior, etc. Closed-loop reporting helps to know the active marketing activities and the times most effective for using them. Hootsuite is another tool; marketers can post their status updates on multiple networks.
HootSuite saves the time of the marketer and manages social media engagement well.
Pardot is another marketing tool that helps track visitors to the site, increase leads and content conversion, etc. Marketo is another famous marketing automation tool people love as it integrates well with other devices. It can be used along with Google Analytics, WordPress, etc.
Marketing automation strategy
A marketing automation strategy is successful when the key goals are reached. A well-developed system should help increase leads, sales opportunities, revenue, and productivity.
Marketing automation software sends client emails, automatic website updates, and publishes social media posts. This helps in keeping regular contact with the customers.
However, a good marketing automation strategy should follow some tips. Marketing automation must help us to save time. But that does not mean that you should not check it regularly to ensure there are no errors in the process.
Regularly collect the insights and, if required, lower the frequency of automatic messages you deliver to your subscribers so that your messages are not considered spam. Create high-quality content and give it to your subscribers. The content can be in any form, such as videos, articles, guides, etc., test the automation process regularly and try to improve its performance.
Guide to Digital Marketing Automation
Digital marketing automation has a solid relation to email marketing. This software automatically performs repetitive tasks and helps minimize human errors; it can also manage complexity. The selection of digital marketing automation software depends on individual requirements. Some may be better at emails, some in analytics, and some may be very simple.
Digital Marketing Automation
Using digital marketing automation has become essential in today's competitive digital marketing world. This helps in understanding the leads. The marketer can easily find what the leaders view, what forms they fill out, which emails they open, etc.
The insights into how the lead responds to content etc. can be found with the help of digital marketing automation. A critical benefit of using marketing automation is lead scoring. We can get data about website traffic, search trends, social media, and other details and use the data to increase the ROI, SEO ranking, and satisfaction of customers.
Digital Marketing Automation Tools
There are many marketing automation tools available. Finding the right tool for marketers is a bit difficult. Here are some of the popular automation tools.
• A Marketo tool is flexible and can analyze millions of data points. It offers several features with the help of a robust partner ecosystem.
• HubSpot tool is perfect for not-so-big and small-size businesses. Customer satisfaction is high with this tool. Its popularity is because of its flexibility, CTA building, and lead scoring, apart from SEO tools.
• HootSuite is another marketing automation tool that allows content to be published on multiple social sites, saving time.
• Pardot is another marketing automation platform that is a comprehensive marketing tool.
Digital Marketing Automation Trends
Digital marketing automation is not new, but it started flourishing recently. Most small and big businesses that have online presence started using the marketing automation system. According to Google Trends, the interest in marketing automation is growing, and more and more companies are planning to use it shortly.
Most businesses are not using digital marketing automation; thus, it has excellent potential to expand. Most of those who use the system have not used the full feature, which shows that the best results with the automation system are yet to be enjoyed by them.
Digital marketing automation is a complex subject to understand. Most marketers do not use all the available tools and so do not find their effectiveness of them. Marketing automation helps to understand the customer well, and the businesses that understand the customer will be successful.
Customers now want businesses to understand them more. They expect to know the companies to know more details about them. An automated campaign helps to personalize the relationship with the customer.
Digital marketing automation need not be used just as a tool for marketing. It can be a helpful tool for both marketing and sales. In the coming days, businesses will invest more in automation for their marketing and sales strategies.
People will look for a fully integrated system, as having an embedded system is more beneficial than having different methods for doing other things. In the coming years, location-based automation will be much more critical. This is because of the GPS technology in smartphones and tablets, and when the customer is ready to share their location, there is no point in businesses not using this to their advantage.
Top 10 Digital Marketing Automation Tools
Digital automation tools reduce general human errors in tasks commonly performed as part of digital marketing strategic practices and plans. Human errors may sometimes lead to a waste of time and money.
So to reduce human errors in digital marketing, marketing automation tools will help marketers reach their goals without mistakes by managing the complexity and optimizing the efforts with automation tools. Here are some ten different digital marketing automation tools that are helpful in marketing.
1. Marketo
Marketo is one of the automation tools which offers customer tracking, marketing automation, and real-time personalization, which help marketers in email marketing, measuring campaigns, and managing the campaigns. It also boosts lead generation sales and profits in search marketing, website tracking, and mobile personalization.
2. Customers
customer targets personal messages to the customers based on their interactions with the business. It gets integrated with your website and apps. It has flexible segmentation and A/B testing, along with other features.
3.AdRoll
AdRoll is a widely used automation tool that helps engage leads across social platforms like Facebook and Twitter. Its key features are Cross-device and cross-platform targeting, along with complete control over ad spending.
4. Canterris
Canterris accelerates sales, provides better marketing solutions, helps marketers manage content and campaigns, and optimization along with market analytics.
5. Bremy
Bremy offers multi-channel publishing and marketing. It provides advanced digital asset management, managing and creating email and other marketing campaigns.
6.OutMarket
OutMarket automates the workflow, helps campaign management, and integrates the data.
7.BuzzBuilder Pro
BuzzBuilder Pro helps marketers in advanced email campaigning and automation. It also boosts tracking, analysis, social media marketing, and rankings.
8. Salesfusion
Salesfusion bridges marketing and sales. It is best for mid-sized businesses. It helps marketers in social marketing and managing and campaign management also.
9.HubSpot
HubSpot is an inbound marketing automation tool that helps the business to transform their digital marketing with lead generation, sales content marketing automation, and management of the campaigns
10.eTrigue
eTrigue is the best automation tool designed for marketers to manage email and web tracking with CRM integration and aloandmprehensive reporting and automation.
Businesses can not ignore marketing automation to improve conversions, productivity, etc. Irrespective of the size, every business is now taking advantage of marketing automation. However, it is necessary to regularly check whether the automated content is being delivered correctly to the right people at the right time.