How to Generate Leads with Your Digital Marketing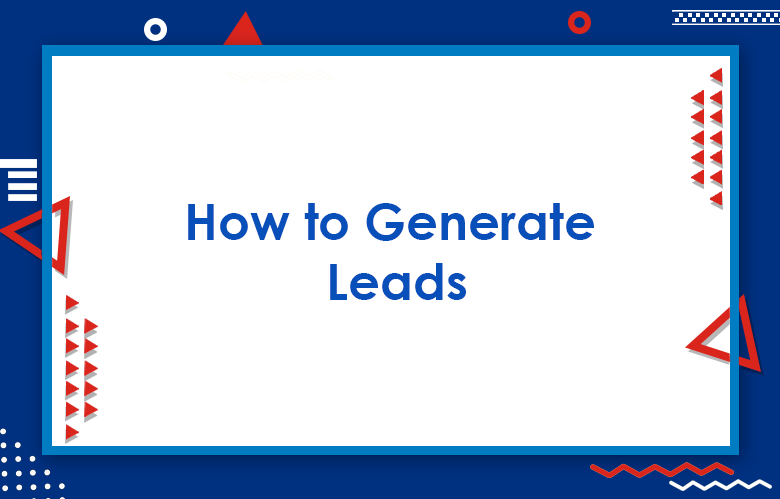 Lead Generation is a marketing process that stimulates and captures interest in a product or a service to grab sales.
What is Lead Generation?
Lead Generation was generally used across various digital channels, which have recently undergone several changes with the rise of online internet marketing and social media techniques and tactics. The information can be readily available across the web; buyers are just approaching and relying on it for their purchase decisions towards a product or service.
Lead Generation is vital in buying decisions, and the process has changed. Marketers must find new ways to reach their potential buyers online with different approaches to building solid relationships with buyers.
Previously marketers generally tried to represent their company and find customers online. Still, today, they are serving customers and using different techniques and tactics to get noticed by customers online.
And instead of mass advertising and demographic targeting, they use one-to-one targeting based on behavioral targeting techniques. Fact-based decision marketing techniques were in use today.
Lead Generation Landing Pages
The Landing page design can be optimized for lead generation through optimization of search engine optimization techniques by focusing on the value by optimizing the signup forms and implementing customer testimonial campaigns.
The landing page is an essential destination for the leads, and there are many chances if your landing page is optimized for the Google search algorithm.
The first thing that should be optimized for the landing age is its title. The Landing page's title was generally shown up in the tab, which is not similar to the page headline. So while creating the page with WordPress, one must remember that the landing page's title is in the long tail format with the best keywords included within. The Longtail is a centric search format on Google that suits the present algorithm.
Using different heading tags can also make a difference in the search engines than standard text. Also, optimize the keywords and include some alt tags in the images, and identify across the search engine results as it can gain excellent exposure to your page.
Always focus on the value to encourage the leads. Keep your landing page attractive and straightforward to the audience. Value the prepositions and utilize the different benefits of percentages etc. Also, optimize the signup form on your landing page and draw attention from the visitors.
Avoid asking for the contact numbers of customer's people who don't like to share their names. Go with excellent customer testimonials on your site to grab the visitors, and these can transform the visitors into customers of your products or services.
Use Social Media for Lead Generation
Social media is an excellent tool for led generation sales today. Businesses are utilizing social media for the Generation of leads across the web. More than 55 percent of marketers use social media platforms to boost sales. Several social media tactics can generate good sales leads for your company.
The Gated Content
Gated content is generally used as a term in lead generation techniques online. It is content that requires crossing specific procedures that provide the contact information for access.
Gated content can be used to promote the content across social channels with some links.
While people click on these links, they can be taken toward the landing page, which can divide the people with less and more interest in accessing the content. This gated content can help marketers to achieve the best leads.
Running different contests and providing various offers like coupons of discounts etc., can also play a significant role in grabbing people's attention towards your services online.
Marketers can even approach people through social media advertising across platforms like Facebook, Twitter, Instagram, and YouTube. One can utilize various ad features and formats to generate good leads.
Lead Generation using Content Marketing
Content marketers are generally worried about the ROI of content marketing, including with the free content offerings to the people, and always give. When coming to video marketing is comparatively expensive.
So the first thing you have to do is make the right plan to generate good leads with your content marketing plan online.
The first thing is to try to create an eBook and offer it to your visitors for a fee of cost by getting their details. And create content for your blogs to educate the people and the content that can be helpful to them, and also host useful webinars to grab the people's attention across the platforms.
Lead Generation using Email Marketing
Go with email marketing by sending emails with helpful content, images, infographics, and different video clips about your company, services, and product-related details online.
Also, keep certain direct links in the email for customers' comfort to lead toward the product page. It can help you grab customers and boost lead generation.
Lead Generation for eCommerce Conversion
If you are an eCommerce marketer, you can go on with excellent youtube shoppable ads to generate good leads. These ads can direct interested people and click on the video toward your product page, increasing sales conversions online.
Also, utilizing different channels boost Lead generation sales.
Lead Generation for Real Estate
For Real estate companies, the marketer must grab the people's attention across the web with short trailers and 360-degree video content about your project by revealing the details about the construction site and ongoing work to the audience.
All the above information is the best way to generate leads across the web, and these techniques must be planned in the right direction and must implement effectively to grab excellent results.